On the weekend of 16th and 17th September, Guangzhou celebrated its first Italian Festival organized at Feng Lake Imperial Territory —— a luxury villa project in Guangzhou's Huangpu District built by the Huabiao Group. Celebrating Italian culture with authentic Italian food, hand-made ice-cream, motorcycle shows, singing, fashion shows, cooking demonstrations, rollerblading and the list goes on. Around 800 guests experienced the unique Italian lifestyle presented by about 40 Italian exhibitors.
Italian Consul General in Guangzhou, Mrs. Laura Egoli(fifth from right), Trade commissioner of the Italian Trade Commission (ITA), Mr. Paolo Quattrocchi (fifth from left), Board Member of China-Italy Chamber of Commerce (CICC), Mr. Fabio Stella (sixth from right) and Seiner sales manager of Huabiao Group, Mr.Cai Zehao, attended the festival.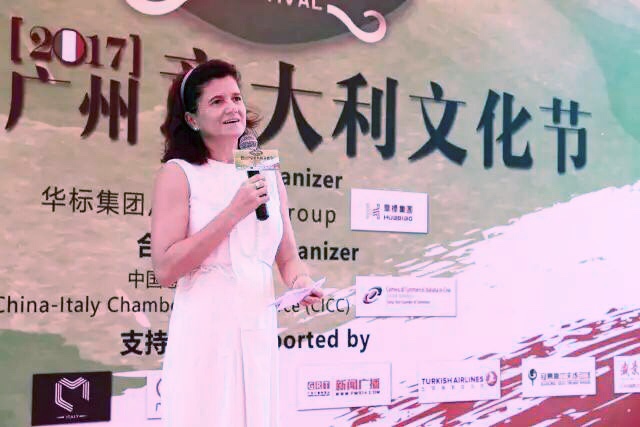 Mrs. Laura Egoli said that she was so glad to see plenty of Italian brands and elements at the day, from food, wine, fashion, arts, to motorcycle, displaying the spirit of what "Made in Italy" is. She also hoped that the first Italian festival might increase the understanding of local people towards Italian products, culture and lifestyle.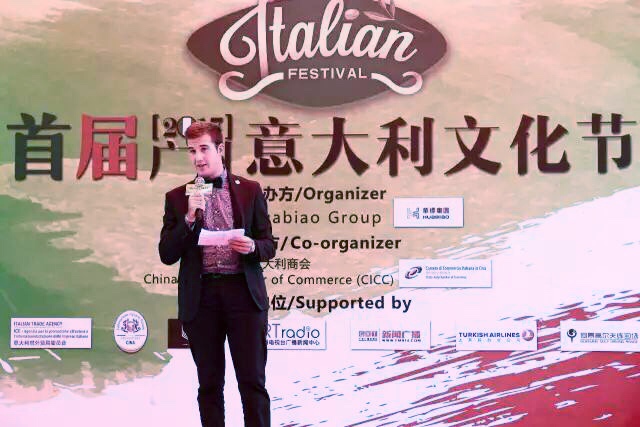 Mr. Paolo Quattrocchi hoped that through the products, ideas, designs and technologies showcased in all of these booths, that people in Guangzhou could gain a better understanding of Italian savoir faire and of Italian creative capital.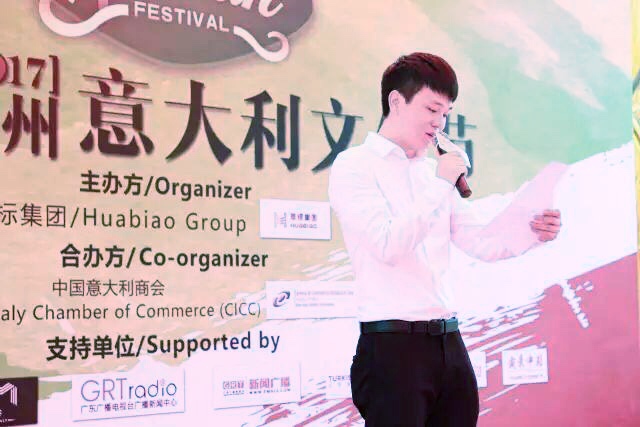 Mr. Cai Zehao said that the event was aimed at facilitating friendships and exchanged with guests and friends, and to build abridge for cooperation and development. He also hoped to better understandings about Huabiao Group and the project Feng Lake Imperial Territory. "We endeavor to build this project into an international community and organize a wonderful Italian style family day event for Guangzhou people," he said.
The VIP guests were escorted to the stage by a motorcycle team, sponsored by the biggest motorcycle-maker in Italy, Piaggio.
Children had a great time at the event.
Fashion, cooking, travel, sports, Jewels… Around 40 Italian exhibitors displayed a wide range of Italian products, as well as offered courses and games to introduce Italian culture.
Exhibitors provided traditional Italian food such as wine, coffee, pizza , Tiramisu and chocolate. All the guests had a wonderful bite of Italy.
Visitors went home with loads of gifts and goodies and a super-lucky guest won the star prize for the lucky draw, a round trip business class ticket from Guangzhou to Italy, kindly sponsored by Turkish Airlines!
Audiences had a good time watching the stage performances, including a Jewelry fashion show, singing, rollerblading, soccer shirts fashion show, chef cooking show, DJ mixing, and more.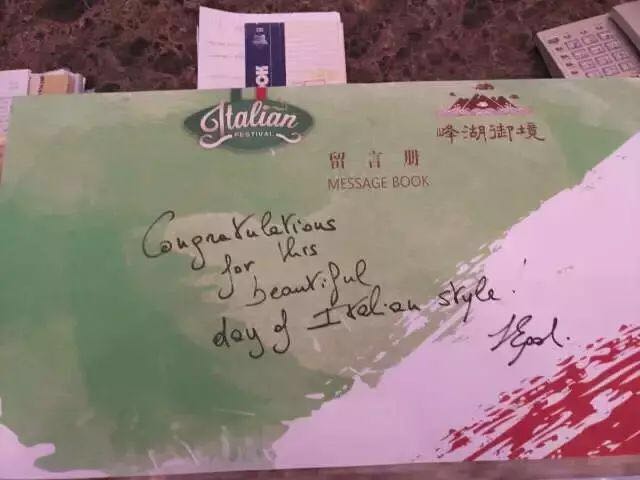 A message from Mrs. Laura Egoli perfectly described the day:
Congratulations for this beautiful day of Italian style.
Organizer | Huabiao Group
Co-organizer | China-Italy Chamber of Commerce (CICC)
Supported by |
The Consulate General of Italy in Guangzhou
The Italian Trade Commission (ITA)
The Italian Chef Federation (F.I.C.)
Guangdong Radio & Television's Radio English Service
News Channel FM91.4
Turkish Airlines
Guanjing Golf Driving Range
Guangzhou Shengjing Cultural and Communication Company