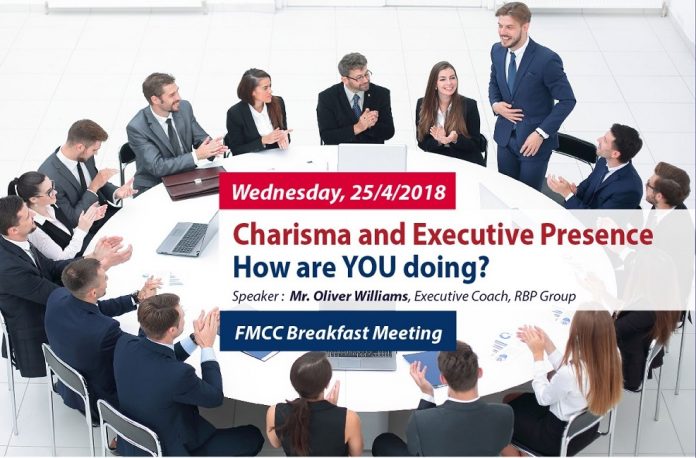 FMCC BREAKFAST MEETING
Overview
Charisma and executive presence is the ability to project gravitas and poise under pressure. It is felt by others in a meeting, on stage or across the screen. Some of the most charismatic people are classically trained actors – think Laurence Olivier, Ian McKellen, Vivien Leigh, Katherine Hepburn. In this presentation, Oliver will provide a glimpse into the discipline of professional actors, and attendees will take from this presentation concepts and practical skills exercises to help them develop and enhance their own charisma and executive presence.
Outcomes
Excelling under pressure – dealing with fear, nerves and adrenaline
How to move and stand with purpose and poise
Speaking with power and variety
Book your seat today
info@francemacau.com | 8798 9699
2018 FMCC members join free-of-charge
Guests and non-members @188
Pass France holders @158
The breakfast is included.