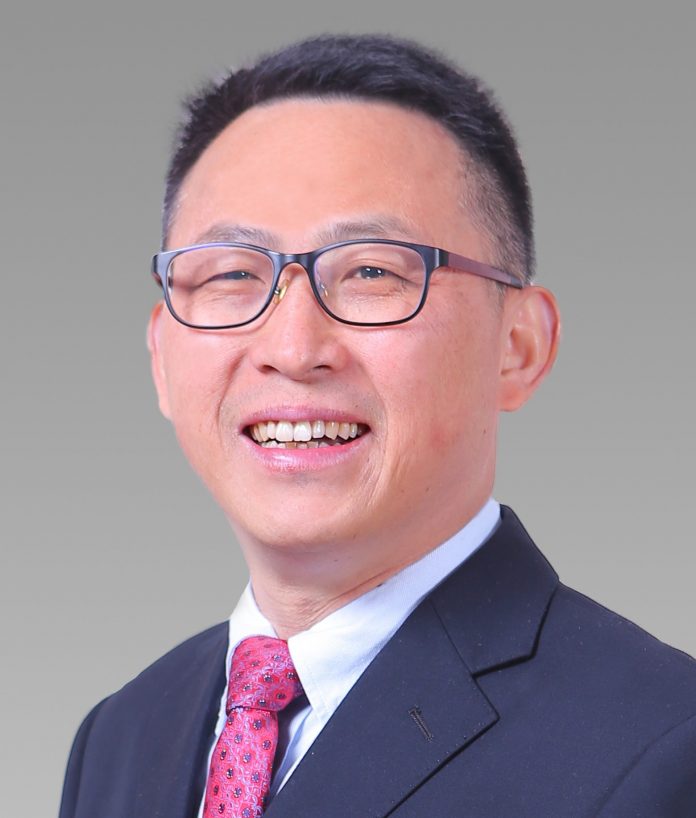 Chief Operations Officer of Canton Global Academy
广州CGA国际学校首席运营总监曹建林先生
DB: What does education mean to you?
在您看来,教育的意义是什么?
Education is to explore the world and understand it.
Education is a process where a person explores the world and gains knowledge. The knowledge I mean here is not only academic knowledge but also other knowledge and skills, such as morals, values, reason-ing, judgement and maturity. At CGA, we are trying to offer a broader education to our students. Education at our school is not only to fulfil the British National Curriculum, but also to take the extra-curricular programmes, such as sports, music, art and design, ICT, dance, games, and cultural activities. We are trying to discover and inspire interest of our students, to offer them a wider and balanced education.
Education is a learning process inside the school and outside of school. We learn a lot from day to day out of the classrooms. Things like how to be polite and respectable, how to relate to people, how to be a good member of society and related things cannot be taught at school, but they are also very important.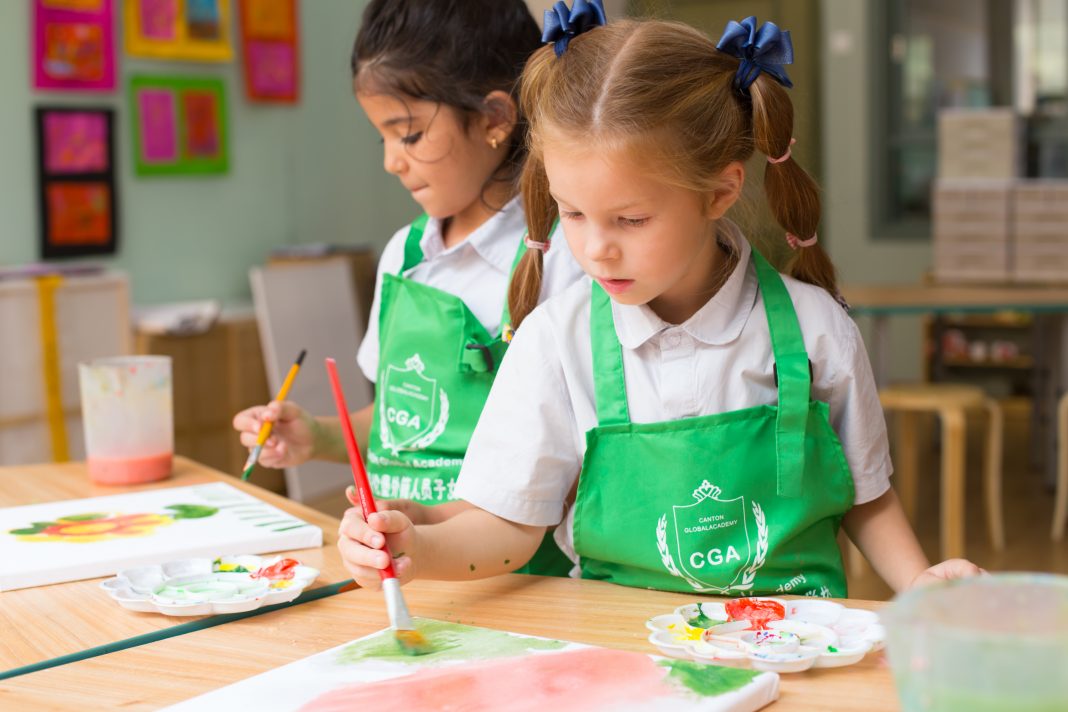 Education is life.
At CGA, we prepare people to be lifelong learners and to have a better life in the future. We teach the students to learn through their lifelong experiencing, lifelong exploring, lifelong thinking, life-long discovering and lifelong decision-making, through the things they deal with, with the people who they meet. They can also learn from mistakes they made.
At CGA, our motto is to discover your potential, shape your future. We strongly believe education is the gateway to success, and success means the gateway to prodigious opportunities and better future, better life.
As an educator, I always feel I we are educated when we are educating our students. Anyway, education means quite a lot. It is so important, and no one can be successful or even survive in the world without an education.
教育就是探索世界并且尝试去理解它。
教育是一个人探索世界,获取知识的过程。我所说的知识不局限于学术知识,而是其他的知识和技能,比如道德、价值观、逻辑推理能力、判断力和成熟度。在广州CGA国际学校,我们努力给学生提供更广泛的教育。所以我们学校的教育不单单只是为了完成英国教育体系课程,而是同时包含了很多课外项目,比如体育、音乐、艺术设计、信息通信技术、舞蹈、各类比赛以及文化活动。我们致力于发掘和激励学生们的兴趣,给他们提供视野更广也更平衡的教育。
教育是一个学习的过程,既在校内,也在校外。我们每天都在课堂外汲取新的知识。有些东西并不是课堂上可以教授的,比如如何礼貌待人、学会尊重,如何与人相处,如何成为好的社会公民,但是这些细节都非常重要。
教育即生活。
广州CGA国际学校希望把学生培养成终生学习者,让他们在未来有更好的生活。我们教导学生通过终生的体验、探索、思考、发现和决策去学习,通过他们所要应对的人和事去学习。我们甚至还引导他们从自己犯过的错误中学习。
广州CGA国际学校的校训就是发掘潜能,塑造未来。我们非常相信教育是通往成功的大门,而成功意味着更多的机会,更光明的未来和更好的生活。
作为教育者,我经常感觉我们在教育学生的过程中也在不断的学习。总之,教育的意义很大。它非常重要。没有教育,我们无法取得成功,甚至也没有办法在这个世界生存。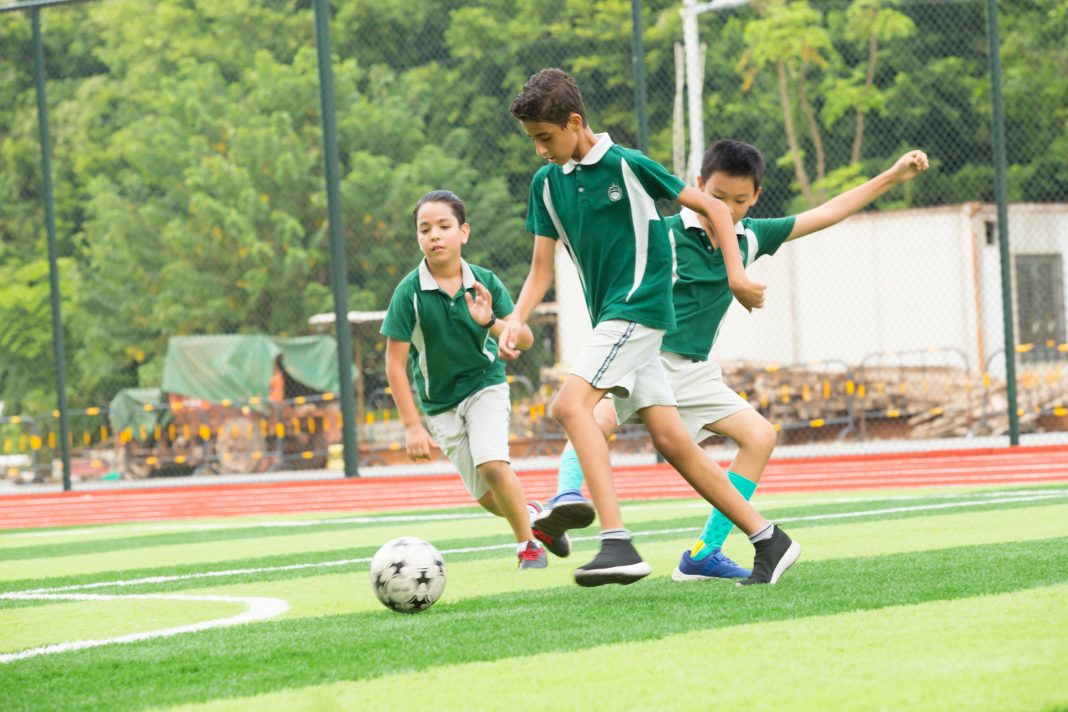 DB: What operations do you typically handle from day to day?
您日常对学校的管理是怎样的?
As the COO, my responsibilities are to oversee the operational performance of the school, through undertaking or managing public relationship, marketing and admissions, finance, administration and general school service operations, by allowing the academic leader to focus on education related aspects of school performance.
作为学校的首席运营总监,我的责任是建立和维系学校对外关系、市场推广以及对学校招生、财务、行政和校园整体运营情况的监督管理,明确的分工让教务领导可以专心于教学方面的研究。
DB: Canton Global Academy communicates with its followers via multiple social media platforms. Why is it important for you to engage with the CGA community in this way?
广州CGA国际学校在多种社交平台与粉丝互动。为什么与广州CGA国际学校社区这样的交流对贵校非常重要?
Social media is the extension of our school website, it can reach a broader audience with deeper engagement, it opens many opportunities for both our school and community participants, in this way, and it helps to build trust with the school community. Comparing with the traditional media marketing, social media is also cost effective. With social media, we can expect data-driven outcomes. These online platforms mean we are easier to create a report, evaluate or give feedback at any given time.
社交媒体是我们校园网站的延伸,深度的交流可以吸引更多的人关注我们,同时也为我们学校以及社区成员提供了很多潜在的机会。通过这种方式,我们也可以与校群建立信任。与许多传统媒体推广相比,社交媒体的成本也相对较少。社交媒体可以生成相关数据,意味着我们可以随时更便捷地出报告、评估以及反馈。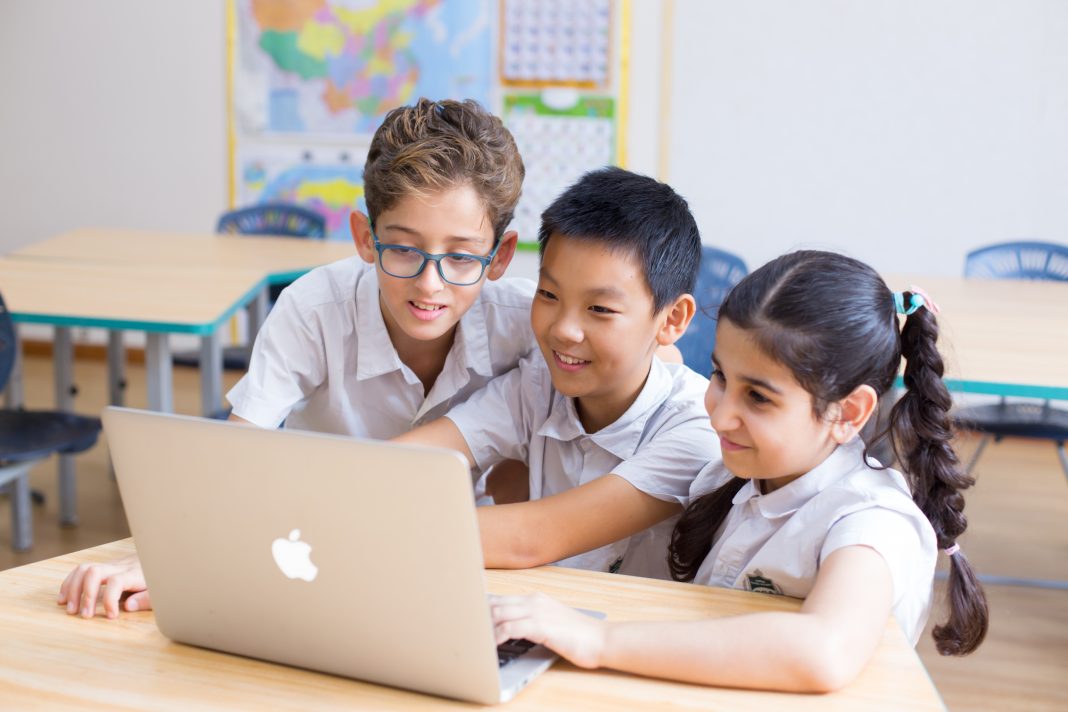 DB: Canton Global Academy was established just over a year ago. What has been the biggest challenge since opening and how have you approached solving it?
广州CGA国际学校成立一年多以来面临的最大挑战是什么,你们又是如何解决的?
It is widely accepted that educational opportunities for children ought to be equal.
At CGA, we are committed to providing international education to all students who wish to learn, so we offer the most competitive tuition in Guangzhou so that students who might not otherwise be able to attend an international school can learn in an international environment and begin fulfilling their dreams.
The biggest challenge now is that even if the community know the school is trying to make the school fee as low as possible, but some parents still ask to pay at an even lower rate. As a school, what we can only do is that we expect the community to understand that CGA is a non-profit school, but paying enough fee is to ensure the school financially funded, so that we can provide better education services for all of our students.
我们都认为教育机会对于每一个孩子来说都理应是平等的。
在广州CGA国际学校,我们致力于为所有想学习的学生提供国际教育,所以我们的学费在广州地区同类学校中是相对非常低的,这样那些可能没有办法支付高额学费的学生也可以来我们这里享受国际教育,从这里开始实现他们的梦想。
现在最大的挑战就是,虽然我们竭力将学费降到最低,还是会有家长提出希望降低学费。作为学校,我们唯一能做的就是,我们希望大家能够理解广州CGA国际学校虽然是非营利性的学校,但我们依旧需要有足够资金去维持学校的运营,这样我们才有可能为我们的学生提供更好的教育资源。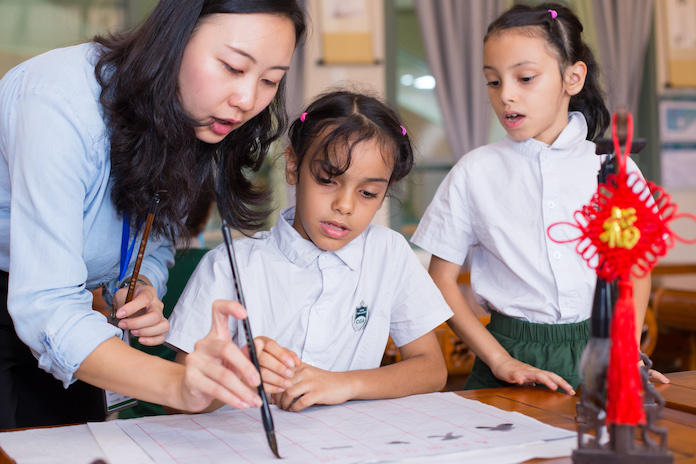 DB: You categorise your core areas of learning uniquely, highlighting areas such as "understanding the world", "personal, social and emotional development" and "expressive arts and design". Why do you feel it is important for children to engage with learning in this way?
贵校对于学习之核心的分类非常独特,突出强调"理解世界"、"个人、社会和情感发展"以及"艺术表达和设计"。为什么贵校觉得这些对于孩子的学习非常重要呢?
Our mission is to inspire, support, and nurture our multicultural students to receive a creative education and develop them to be global citizens in the 21st Century.
As I said at the beginning, at CGA, we believe the best education is for students learn to explore and understand the world and prepare themselves for future. Understanding of the world help our students to develop their understanding of their everyday lives, their homes, families, other people, science or nature, the local environment and community and the wider world.
At CGA, we believe personal, social and emotional development involves helping our students to develop a positive sense of themselves, and others; to form positive relationships and develop respect for others; to develop social skills and learn how to manage their feelings; to understand appropriate behaviour in groups; and to have confidence in their own abilities. The 21st century education at CGA requires that students to learn with an understanding of and respect for diverse cultures. With this, it would help our students to improve their skills of communication, and collaboration.
At CGA, expressive Arts and Design involves supporting children to explore and play with a wide range of media and materials, as well as providing opportunities and encouragement for sharing their thoughts, ideas, and feelings through a variety of activities in art, music, movement, dance, role-play, and design and technology.
We aim to offer the children a wide range of experiences to encourage children's creative expression and enable them to become confident, enthusiastic learners and participators.
我们的办学宗旨是:激励、支持和培养多元文化的学生,使之接受创新教育,并培养使之成为全球公民。
正如我在一开始所说的,在广州CGA国际学校,我们相信最好的教育是让学生学会探索和理解世界,为他们的未来做准备。对世界的理解可以让他们学会理解他们每天的日常生活,包括他们的家庭、亲人、其他的人,以及科学与自然、当地环境、社区以及更宽广的世界。
在广州CGA国际学校,我们相信个人、社会以及情感的发展让学生对自己、对他人都有更积极的看法;帮助他们建立更积极的人际关系以及学会对他人的尊重;也培养了他们的社会技巧,让他们学会管理自己的情绪;了解在团队中应该如何表现;也让他们对于自己的能力更加自信。广州CGA国际学校认为,21世纪的教育就是要求学生学生理解并且尊重多元文化,而这种品质也会提高他们交流与合作的能力。
广州CGA国际学校所说的艺术表达和设计是支持孩子们探索和使用大量不同的媒介和资源,同时通过各种美术、音乐、动作、舞蹈、角色扮演、设计及科技等活动,为他们分享自己的思考、想法以及感受提供了机会。
我们的目标是给孩子们提供各种体验活动,激发他们的创新表达,让他们能够变成自信、热情的学习者和参与者。