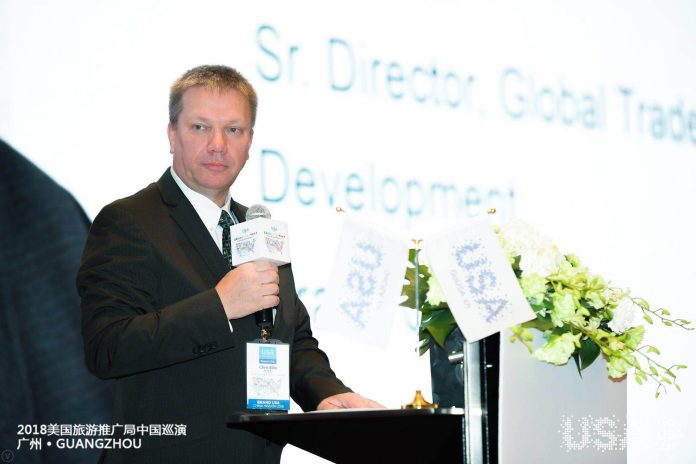 Delta Bridges: 继《美国国家公园之行》大电影之后,今年美国国家旅游局又发布了《美国音乐之旅》大电影,请您和我们分享下这期间最新的一些信息。
Following the "MacGillivary Freeman's National Park Adventure" movie last year, we are excited to learn of the release of the latest "America's Musical Journey" movie this year, can you please share with us some of the updates?
Chris Ellis: 就在去年,我们公布了《美国国家公园之行》的大电影,以此来激发人们前往探索和发现美国国家公园。大电影一经发布便获得成功,也收获了许多大奖。与此同时,我们在各个城市收集的调研数据也很喜人,主要是针对人们在观影前的旅游意向和观影后的旅游意向的对比。延续此前的成功经验,我们今年制作和发布了《美国音乐之旅》大电影,联手知名音乐人艾罗·布莱克一同探索美国的音乐历史和多样的音乐类型。此部新的大电影将带领观众去到美国不同的城市,包括纽约,新奥尔良,芝加哥,底特律和迈阿密等地,感受当地不同类型的音乐氛围,诸如嘻哈,融合音乐,摇滚,乡村和爵士等等。这是一场从音乐出发,全方位体验美国魅力的盛宴。
The Brand USA launched the "MacGillivary Freeman's National Park Adventure" movie last year to inspire travel and discovery to America's National Parks. It has become an instant success. Not just because of the awards that we have received for the movie, but also from the positive data we collected – we are going into cities in researching of the attempt to travel before people see the movie and after they see the movie. Following the success, we decided to launch the "America's Musical Journey" this year featuring Aloe Blacc following the history and different genres of music throughout the United States. There are a few exciting cities in this new movie, for example New York, New Orleans, Chicago, Detroit and Miami with music experiences involving hip hop, fusion, rock and roll, country and jazz etc. It is a musical taste of what the United States has to offer.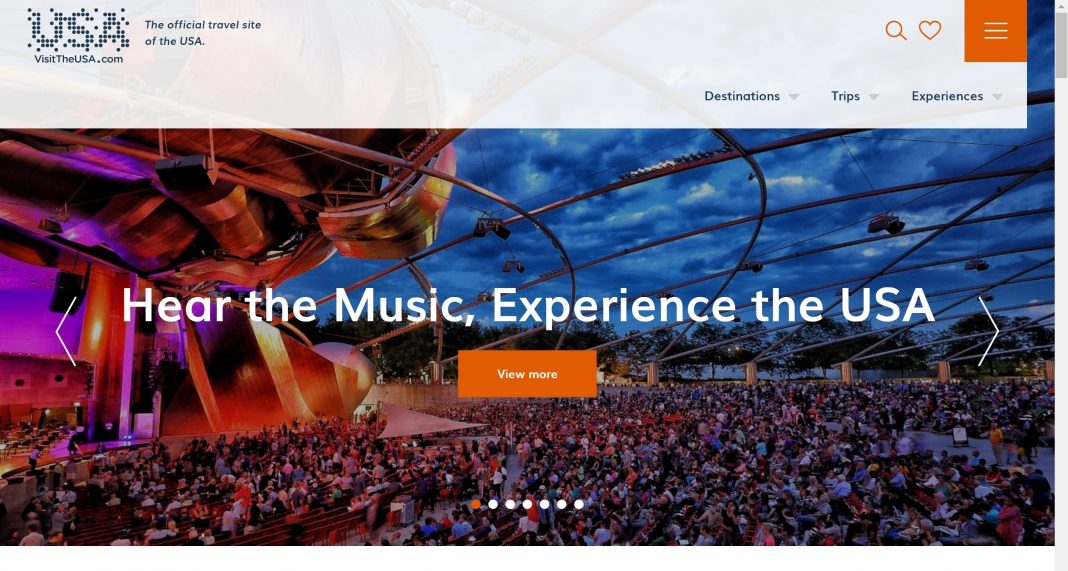 目前我们策划推荐了五条美国音乐之旅线路供大众参考,其中包含了如非凡的北方音乐之旅路线,由伊利诺伊州始发,经密歇根州,俄亥俄州,宾夕法尼亚州,新泽西州,最后抵达纽约;南方音乐之源路线,经由德克萨斯州最后抵达南卡罗莱纳州。同时,我们还和我们的旅行社代理和合作伙伴合作,同步推出这五条线路。
We currently have developed five itineraries for travelers to experience the United States, for example the Extraordinary North USA intinerary that starts from Illinois,then to Michigan, Pennsylvania, Ohio, New Jersey and ends in New York; the Charming South USA intinerart that starts from Texas and ends in South California. Because this is the year of music for us, so in order to promote the movie and itineraries, we cooperate with our agencies and partners.
Delta Bridges: 以上提及的五条音乐发现之旅路线,是否有专门针对的消费群体?
Are you targeting specific travelers for these five itineraries?
Chris Ellis: 此次推出的五条美国音乐发现之旅路线并不针对专门的旅游人群,尽管我们的路线更专注于自由行的体验。比如,旅行期间,游人可以选择入住五星级的酒店,亦或是现在流行的短租住宿。大电影旨在启发旅行者更好的规划他们的旅行路线。美国的魅力,欢迎所有人来探索和发现。
Regarding to the five itineraries, we don't purposely target any specific group of travelers. Although we mainly focus on FIT (Fully Independent Traveler). For instance, travelers can choose to stay whether in a five-star hotel or trendy B&B (Bed & Breakfast). The purpose of the movie is to inspire travelers to better plan their intineraries. Everyone is welcomed to discover the charm of the United States.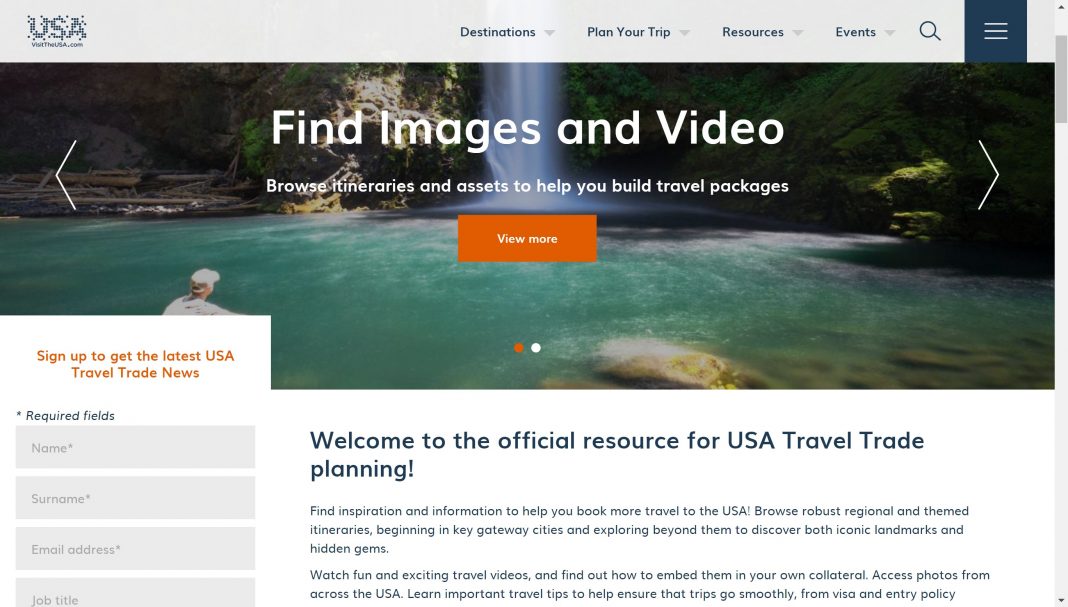 Delta Bridges: 目前是否有网站或者应用程式可供查询美国旅游的相关信息?
Are there any official websites or applications that can be used to check the latest travel information about the United States?
Chris Ellis: 就在一月,我们发布了专门针对贸易和旅业同行的网站。这个网站提供了一站式的服务,所有我们策划的路线都能在此查询。并且,网站还提供了与目的地相关图片,视频还有签证信息。网站集中了所以旅行者所需要的所有信息,最重要的是,他们能够根据自己的需求选择不同的内容进行参考。
In January, we launched our Travel Trade dedicated website. It's a one-stop shop where you can get the itineraries that we have. In addition, there is information of the destination including images, video as well as the visa information. Everything is on a central place and travelers can choose what they want to know.