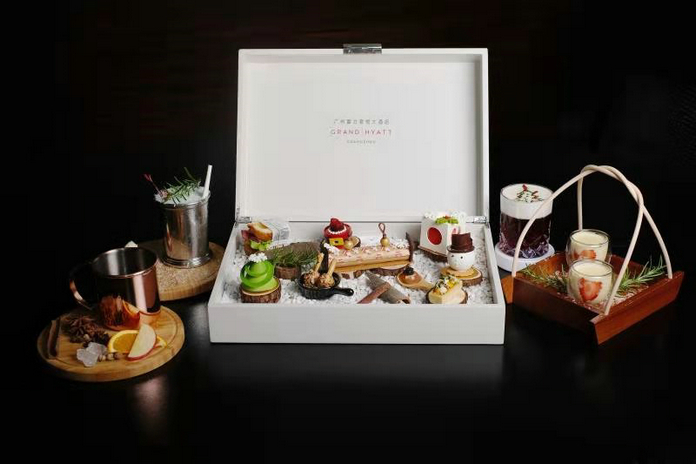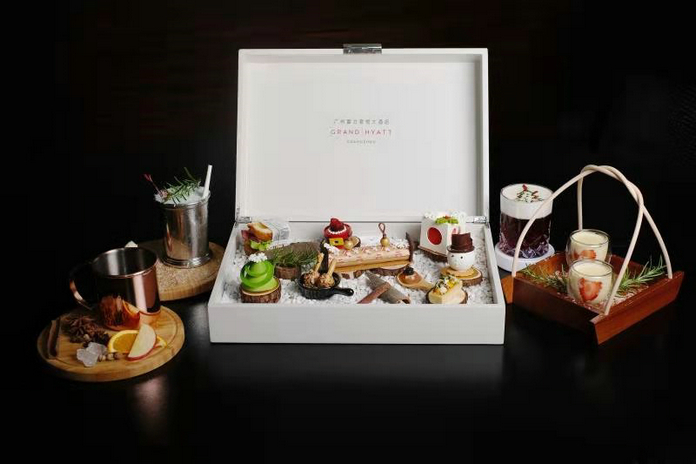 由新任的饼房厨师长Messi精心打造的圣诞主题下午茶温暖来袭,咸甜搭配,带您尽情享受别样的圣诞季午后氛围。
Treat yourself and your friends with the Christmas afternoon tea created by the newly appointed Pastry Chef Messi at Grand Hyatt Guangzhou. With the sumptuous savories and patisseries, guests will enjoy the awesome atmosphere of Christmas season.
---
圣诞下午茶 / Christmas Afternoon Tea Set
坚果芝士雪球
Cream cheese snow ball, nuts, dried fruit
丹麦吐司黑胡椒牛肉三明治
Danish toast, cheese, pastrami beef, lettuce, mustard
鸡肉栗子南瓜塔
Pumpkin tart, smoked chicken, chestnut, sprout
鱼子酱龙虾番茄冻
Lobster crystal, caviar, tomato consommé
姜味芒果柠檬方块盒
Milk chocolate-ginger mousse, mango, lemon
柚子柑橘蛋糕
Grapefruit citrus cake
巧克力白兰地干果蛋糕
Chocolate brownies, brandy, dried fruit
焦糖苹果蛋糕
Caramelized apple cake
马斯卡彭焦糖慕斯
Mascarpone caramel mousse, nuts
特调饮品 / Special Drink
草莓蛋奶酒
Strawberry Eggnog
冰雪奇缘
Frozen
红色圣诞
Sweet honey
热红酒
Gluhwein
享用一份圣诞下午茶双人套餐即可获赠两杯特调饮品,以及两杯咖啡或茶。
The afternoon tea set includes two glasses of special drink, plus a choice of coffee or tea.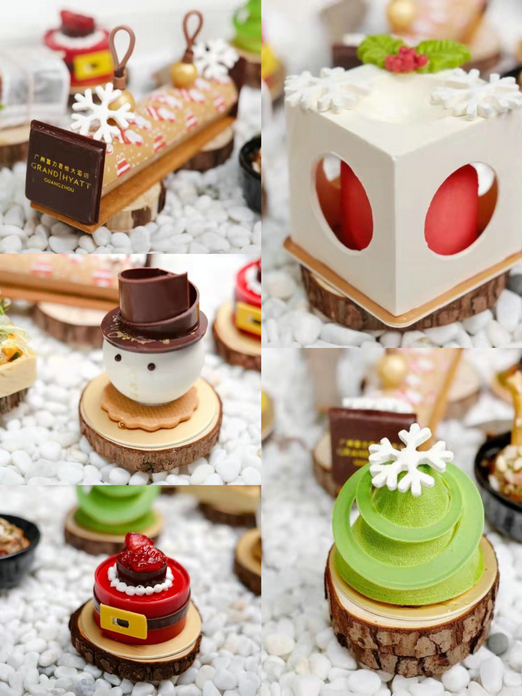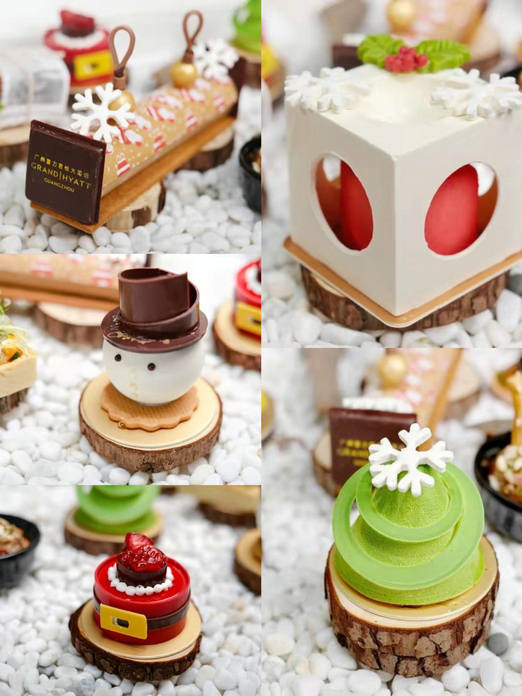 ---
圣诞下午茶
Christmas Afternoon Tea Set
每天下午2时30分至5时
14:30 -17:00, Daily
2020年12月5日至12月31日
5th – 31st December, 2020
推广价格:人民币328元净价/两位
Price at CNY 328 per two guests
广州富力君悦大酒店22层,关系酒廊
Guanxi Lounge, 22/F, Grand Hyatt Guangzhou
Tel: +8620 – 8396 1234