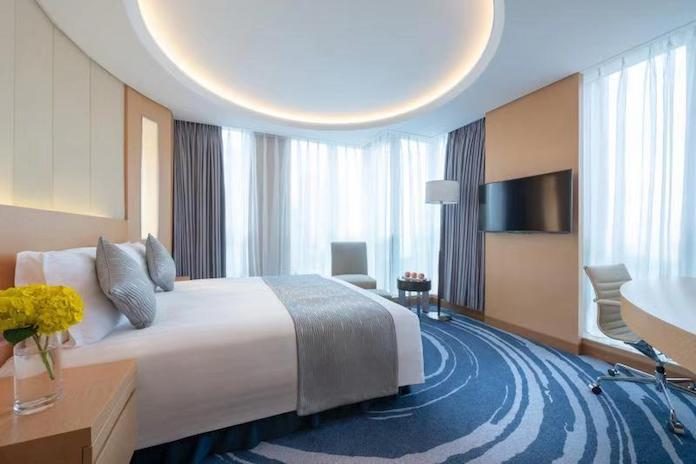 The Christmas season is coming soon. Christmas features around every area of the city streets. It presents on each shop of windows and music also trends on the road. Marco Polo Shenzhen launches Christmas & New Year Room Package for the guests to enjoy wonderful Christmas and New Year's holidays. Guests can enjoy the best available rate on 40% discount off from 14th Dec, 2018 till 6th Jan, 2019. Moreover, 20% discount on dining at Cafe Marco and afternoon tea at Connect Lounge, high speed internet and more benefits will be offered. The hotel room upgrade had already finished and approached to market which is extremely convenient for travellers. Concept as "green sleep" aims to create the quality sleeping and the overall room service for guests.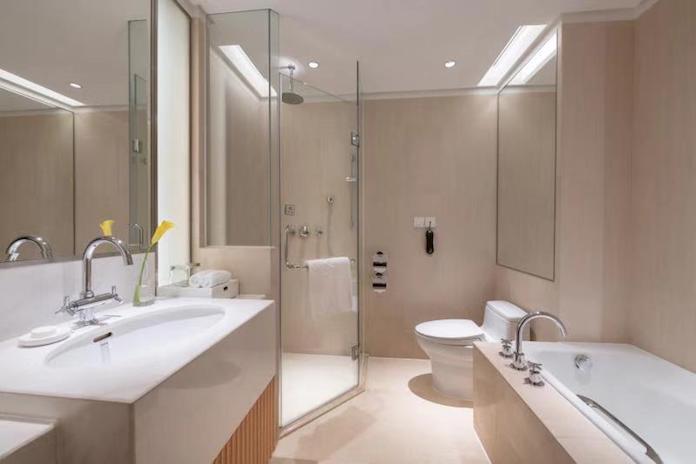 Marco Polo Shenzhen is the first international five-star hotel which is located in Futian CBD area. As one of the signature Marco Polo hotel of Wharf Hotels Group, Marco Polo Shenzhen has always carried on the spirit of its brand culture, with full of bold and innovation to provide guests with hospitality & unique stay experience. No matter for a business trip or a short vacation, Marco Polo Shenzhen will be your first choice.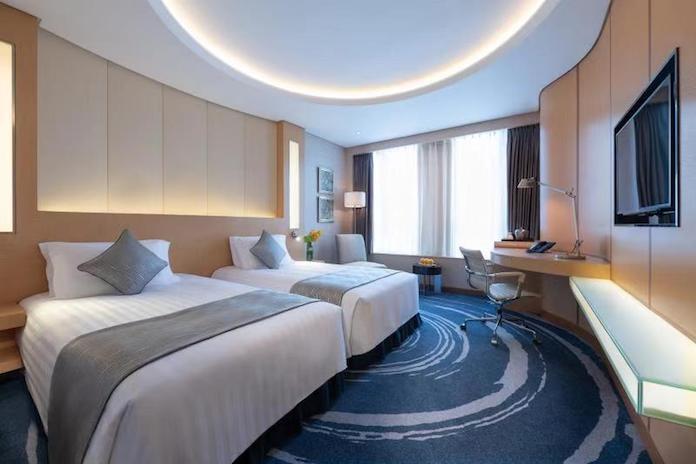 For inquiry or booking, please call(86 755)3339 7736 or email to: resv.shz@marcopolohotels.com
---
About Marco Polo Shenzhen
EXPLORE DISCOVER EXPERIENCE
Marco Polo Shenzhen is located in the heart of Futian Central Business District, and is only 15 minutes to the Lowu Railway Station and Shenzhen Bay Port, 20 minutes to Shenzhen North Railway Station and Shenzhen Bao'an Airport, and 10 minutes to Futian/Huanggang Checkpoint. The 391 well-appointed rooms and suites are equipped with broadband Internet access, luxurious bathrooms, and state-of-the-art communications and entertainment facilities. Situated from the 35th to 41st floors of the hotel, The Continental Club provides the most luxurious accommodations for travelers. The hotel has 6 restaurants and bars, including Café Marco, Margarita Bar, Connect (lobby lounge), Carrianna Chinese Restaurant, Nishimura Japanese Restaurant and MCClub. Marco Polo Shenzhen has 31 function rooms, including Marco Polo Ballroom and one auditorium, which can accommodate up to 3,000 people and provide the ideal Shenzhen venue for meetings, seminars, and social events. The hotel's fully equipped Fitness Center includes a gym, sauna, and outdoor swimming pool, and hotel guests can indulge in relaxing spa treatments at the renowned Pure Spa. For more information please visit marcopolohotels.com
About Global Hotel Alliance
Global Hotel Alliance (GHA) is the world's largest alliance of independent hotel brands, bringing together 33 brands with over 550 hotels in 77 countries. GHA uses a shared technology platform to drive incremental revenues and create cost savings for its member brands. GHA's award-winning loyalty programme, DISCOVERY, provides 13 million members exclusive opportunities to immerse themselves in local cultures wherever they travel. For more information, visit discoveryloyalty.com.
For press enquiries and interview opportunities, please contact:
Phoebe Chan                                          Alice Liu
Communications Manager                       Communications Officer
Marco Polo Shenzhen                              Marco Polo Shenzhen
No. 28, Fuhua 1st Road, Futian District     No. 28, Fuhua 1st Road, Futian District
Shenzhen 518048                                   Shenzhen 518048
Tel.: (86 755) 3339 7783                        Tel.: (86 755) 3339 7783
Fax: (86 755) 8272 8015                        Fax: (86 755) 8272 8015
phoebe.chan@marcopolohotels.com         pr.shz@marcopolohotels.com
Coco Yang
E-commerce Supervisor
Marco Polo Shenzhen
No. 28, Fuhua 1st Road, Futian District
Shenzhen 518048
Tel.: (86 755) 3339 7783
Fax: (86 755) 8272 8015
online.shz@marcopolohotels.com