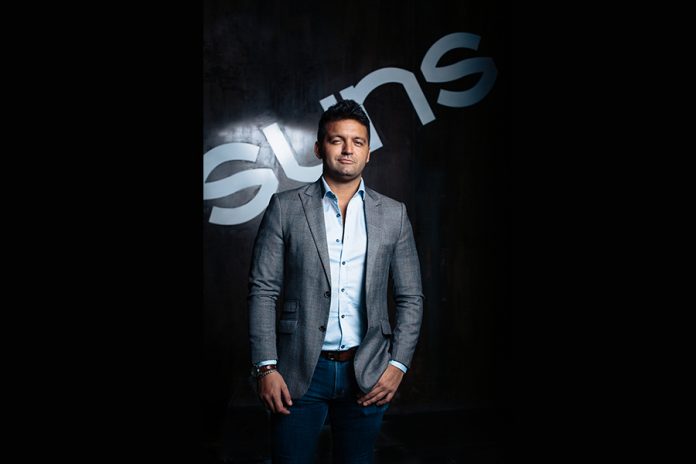 Nicolas
Khan - 广州SUNS Nightclub的市场总监 - Marketing Director, SUNS Nightclub, Guangzhou.
DB:为什么你当初会进入酒吧行业?Why did you go in for nightlife industry?
夜生活的娱乐可让人在白天的忙碌工作中休闲下来。在他们轻松玩乐之时,你可以看到每个人最神清气爽的一面。这是夜生活产业最让人为之兴奋和激动的原因。
Nightlife allows people to lower their barriers that they keep during the day. You get to meet everyone in the best version of themselves and when they are fun to be around and more open. Nightlife is an exciting industry because of that.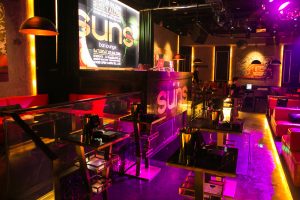 DB:管理SUNS 俱乐部的最大乐趣是什么?What is the best part of managing SUNS Nightclub?
这座城市独特的多样性:本地人、外国人和旅客。正是这些有趣的灵魂碰撞一块才能让我在工作上认识到不同的客人。
The diversity that our city harbours with locals, expats & visitors and making possible to connect our clients that would've never met otherwise in their workspace.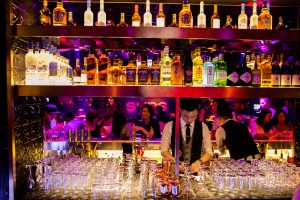 DB:SUNS 俱乐部位于广州夜生活最繁华的中心-琶醍。你认为和这里其他酒吧相比,SUNS有什么独特优势吗? SUNS Nightclub is located in the nightlife paradise in Guangzhou – Party Pier. What are the key advantages you have compared to other clubs and bars in Party Pier?
其实每个场所都有其特点,就像我们的客人,他们都知道为何自己会选择SUNS!当晚餐结束之后,SUNS就像他们的家一般为他们准备好了各类DJ大咖,舒适的环境和优质的服务!
Every venue has its own character, just like our clients who know what they can find here! After dinner & drinks are done, SUNS awaits them pumping the beat with great DJ's, a cool atmosphere and the best service we can provide you!
DB:SUNS 会承办私人派对的活动,这流程是如何进行的?SUNS accepts private parties to be arranged. How does it work exactly?
你看,一场私人派对总会反映出客户对于自己活动的某种特殊需求和气场,因为他们想自己的派对让人过目不忘。而我们高质的安排与服务就可以满足客户对于私人派对的需要,甚至可以为他们付出更多。
You see, a private party is always reflecting the need for an extra special touch, because our clients want it to be memorable. This is our opportunity to show that we'll suggest the best set-up and arrangement to make it and even more.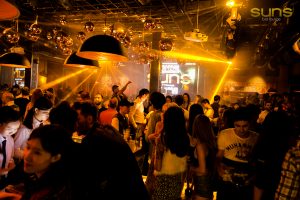 DB:SUNS 俱乐部未来将如何推陈出新,为顾客举办更多好玩有趣的活动?How will SUNS Nightclub innovate itself with more uplifting events for people to enjoy?
我们不与其它酒吧竞争,因为我们最强的竞争对手就是昨日的自己。这无时无刻激励着我们要提供最好的派对,最好的DJ和最好的活动满足我们的客人。我们希望客人们每次来到这里都会觉得:"哇,这真的很酷!" 如今,SUNS出现在广州夜生活必去的清单上时,这足以证明我们正朝着正确的方向而努力着。
We don't compete with other venues because what we compete with is us, from yesterday. And that gives us the chance to challenge and top our own best parties, DJ's and surprise both our regular clients and those that step into SUNS for the first time and make them leave with a "damn, that's cool" impression. Being that long on the nightlife map of GZ proves that we are doing something right.
DB:我们能从什么渠道了解更多'SUNS Nightclub'?Where can we get more information about SUNS Nightclub?
微信公众号 WeChat Account

脸书 Facebook :SUNSnightclub
Instagram:SUNSnightclub