近日,波尔多葡萄酒行业联合委员会(CIVB)正式宣布,其首家波尔多葡萄酒官方产区馆在京东正式上线。此次CIVB携手电商巨头京东打造第一个专注于葡萄酒的产区馆,将进一步完善波尔多葡萄酒在中国的数字版图。作为一个数字窗口,产区馆不仅向中国消费者展现其迷人的多样性,同时更深化与中国消费者的联结,进一步完善了中国消费者了解、学习,购买的闭环消费路径。
In a recent release, Conseil Interprofessionnel du Vin de Bordeaux (CIVB) officially announced that its first official Bordeaux wine online store is officially launched on JD.com, one of China's biggest online retailers. Together with JD.com, CIVB will further develop its online market in China. As a digital window, the online store not only showcases the fascinating Bordeaux wine diversity to Chinese consumers, but also deepens the connection with Chinese consumers, further improving the closed-loop consumption path for Chinese consumers to understand, learn, and purchase.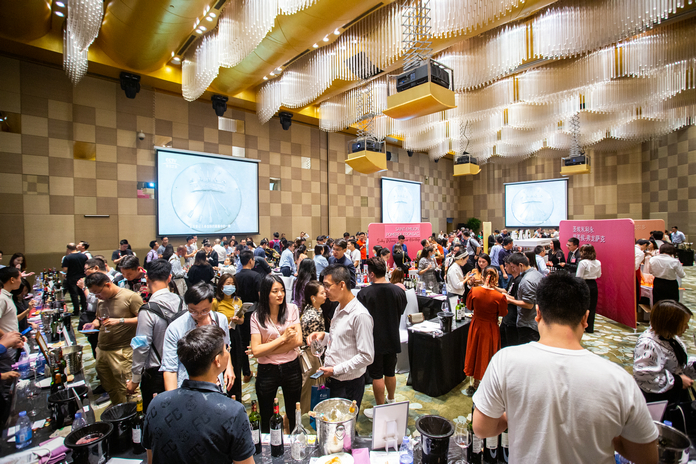 线上产区馆对展示销售的波尔多葡萄酒定制了清晰的导航分类,便于消费者探索发掘波尔多不同产区的独特风味,了解不同葡萄酒所带来的愉悦体验。波尔多葡萄酒行业联合委员会致力于为中国消费者和葡萄酒爱好者展示波尔多地区葡萄酒完整体系的同时,也展现了整个波尔多葡萄酒地区的地理和历史差异。从干白葡萄酒和闻名世界的波尔多红葡萄酒,到起泡酒和甜白葡萄酒,波尔多葡萄酒官方展区馆将带领中国消费者开启一段精心策划的美酒之旅,在探索中发掘更多难忘的举杯时刻。
The official store provides a clear navigation for the Bordeaux wines displayed and sold, so that consumers can explore the unique flavours of different Bordeaux production areas and understand the pleasant experience brought by different wines. Through the online store, CIVB aims to present the complete system of Bordeaux wine to Chinese consumers and wine lovers, while also showing the geographical and historical differences of the entire Bordeaux wine region. From dry white wines and world-famous Bordeaux red wines, to sparkling wines and sweet wines, the official store will lead Chinese consumers on a well-planned wine journey and discover more unforgettable tastes.
同时,波尔多葡萄酒官方产区馆将为消费者提供多元化的服务:在销售丰富多样的葡萄酒之外,产区馆也将作为葡萄酒教育的核心平台。波尔多葡萄酒学校是CIVB在中国市场营销战略的关键组成部分,学校将同步在产区馆这一电商空间提供在线研讨会和视频课程,为爱好者们提供更多深入了解和学习波尔多葡萄酒缤纷多彩的机会。
The official store will also provide consumers with diversified services: in addition to selling a variety of wines, the online store also serves as a core platform for wine education. L'Ecole du Vin de Bordeaux (Bordeaux Wine School) is a key part of CIVB's marketing strategy in China. The school will provide online seminars and video courses in the official store to provide fans with opportunities of more in-depth understanding and learning about the colourful Bordeaux wines.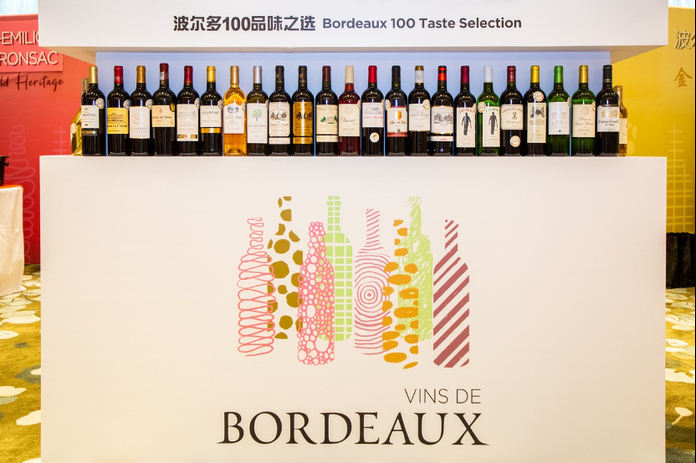 为庆贺京东波尔多葡萄酒官方产区馆的正式上线,"2020融合之美 波尔多风味之家"活动将面向广大中国葡萄酒爱好者重磅开启,邀请消费者们现场品鉴最新出炉的" 波尔多100品味之选"百款佳酿,聆听每一杯好酒背后的风土故事,更可在活动现场即品即购,以优越的性价比探索波尔多葡萄酒的万千风味。
To celebrate the launch of the official online store, a series of event will open for Chinese wine lovers, and consumers are invited to taste the latest "Bordeaux 100 Taste Selection" wines, listen to the stories behind each glass of fine wine, exploring the thousands of flavours of Bordeaux wines at the best price available.