3rd September 2021, Shenzhen – The European Chamber South China Chapter today recognised companies' outstanding contributions to the South China region at an award ceremony attended by business leaders, local government and media.
During the European Chamber's 2021 Award Gala, achievements of European businesses in China were celebrated across six different categories: 'Top Performers', 'Innovation and Intelligence', 'HR Excellence', 'Above and Beyond, 'Green Business', and 'Chinese Champion in Europe'. Many high-tech companies also attended the event, displaying some of the cutting-edge products that will help shape the future.
"The exceptional achievements that we are celebrating today are a demonstration of just how much European companies have to offer, and are testament to South China's position as a leading destination for innovation and entrepreneurialism," said Klaus Zenkel, vice president of the European Chamber and Chairman of the South China Chapter, said, "Our companies are more committed to South China than ever, and look forward to continuing to play a major role in the development of this most dynamic of regional economies."
2021 European Business in China Award Winners
Top Performers
ANDRITZ (CHINA) LTD
faytech AG
Innovation and Intelligence
Airbus China Innovation Centre
HR Excellence
HSBC Electronic Data Processing Guangdong Limited
Above and Beyond
Sanofi Pasteur China
Green Business Award
Autoneum-Nittoku Guangzhou
Chinese Champion in Europe
Cedar Holdings
About the European Union Chamber of Commerce in China
The European Union Chamber of Commerce in China (European Chamber) was founded in 2000 by 51 member companies that shared a goal of establishing a common voice for the various business sectors of the European Union and European businesses operating in China. It is a members-driven, non-profit, fee-based organisation with a core structure of 35 working groups and fora representing European business in China. The European Chamber is recognised by the European Commission and the Chinese authorities as the official voice of European business in China.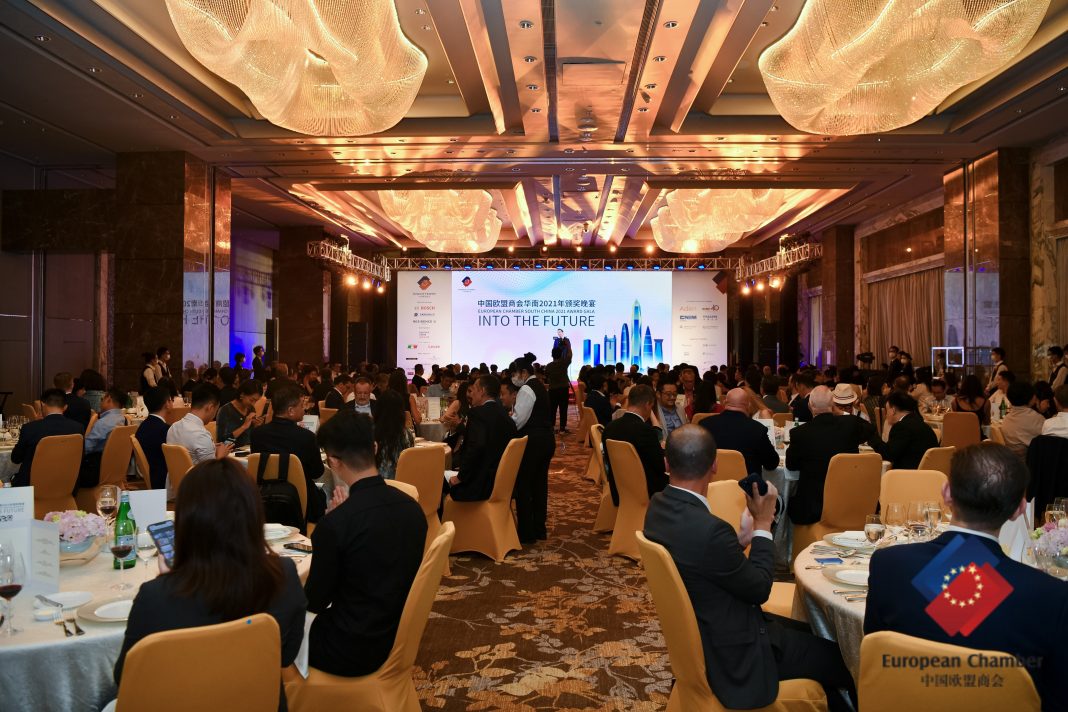 —————————————————————————————————————————
For more information, please contact:
Mr Shen Duan|Marketing and Communications Coordinator
European Union Chamber of Commerce in China, South China Chapter
Tel: +86 (20) 3801 0269
Email: sduan@europeanchamber.com.cn