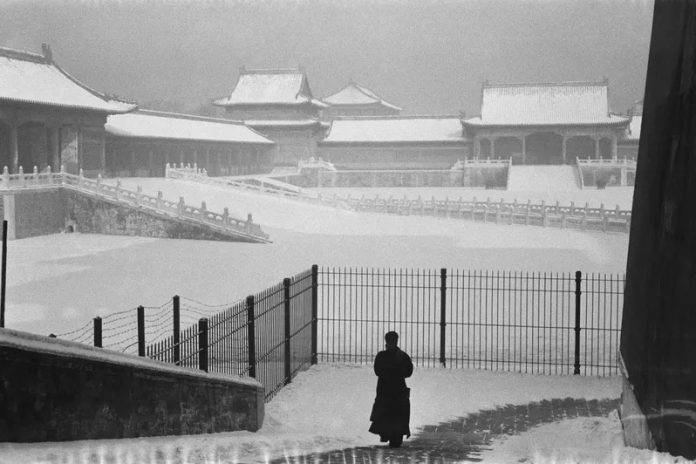 观看马克·吕布的中国肖像作品系列,如同亲身感受中国近半个世纪的巨变。摄影师为这个辽阔的国家和她的千年文明所着迷,他多次来到中国,见证了毛泽东时代和大跃进时期人民的生活,也记录了上世纪末的高速经济增长。
Marc Riboud's Chinese portraits offer the viewer an insight into what China has experienced and how it has transformed over the space of more than half a century. Mesmerised by this vast country and its age-old civilisation, he explored how Chinese people have lived since the rule of Chairman Mao, moving on from the "Great Leap Forward" to lay the foundations for their economic boom.
马克·吕布,最有影响力的法国摄影师之一,从其1957年第一次踏上中国这片土地,到最后一次2010年上海之行,他镜头中的中国独具一格。70年代末,其摄影原作在纽约大都会博物馆,巴黎市现代博物馆和世界其它地方展出。此次展出的36幅摄影作品追述中国50年发展的历史,见证了马克·吕布对这个国家,对亚洲深深的热爱。
Marc Riboud, one of France's greatest photographers, continuously visited China from his first trip in 1957 until his last to Shanghai in 2010, sketching a portrait of China which forms a world all of its own. His unique photographs have been displayed at the Metropolitan Museum of New York since the late 1960s, as well as at the Museum of Modern Art in Paris and many other places around the world. This series of 36 photographs traces the history of China over more than 50 years, and is a testament to Marc Riboud's fondness for the country, and for Asia as a whole.
---
深圳罗湖美术馆
Luohu Art Museum
上午09:00 至 17:00
全年免费开放,逢周一休馆
Free entry, closed on Mondays
4月26日至5月25日
26th April – 25 May
深圳市罗湖区爱国路东湖公园内东湖一街32号
NO.32 Donghu 1st Street, Donghu Park, Aiguo Road, Luohu District, Shenzhen