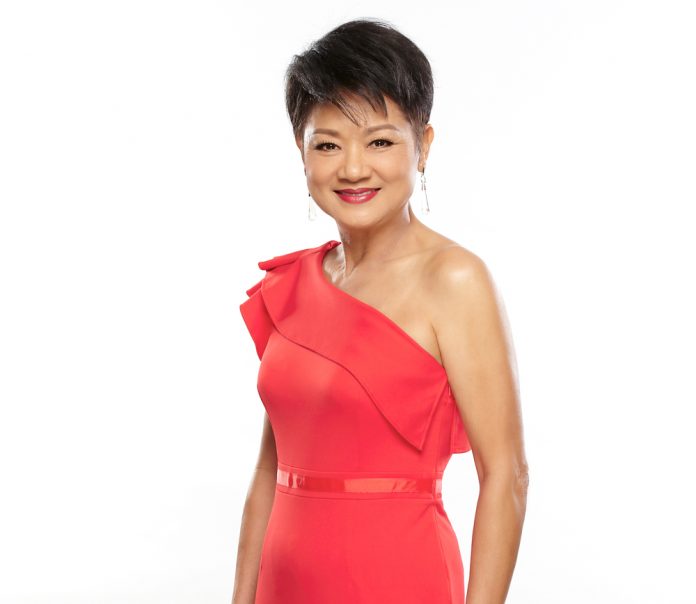 In today's interview, DB is lucky enough to talk to Frances Yip, Hong Kong's international star. She has sold out countless concerts in Asia and has performed in TV, film and concerts in over thirty countries across five continents. This international fan-base is partly down to her linguistic skills, demonstrated by her unique interpretations of songs in English, Mandarin and a range of other languages. She has released over eighty albums and continues to perform after forty-seven years out of love for her art, earning her recognition as a truly inspirational artist and woman. This weekend, Frances will be performing with Hong Kong Chinese Orchestra in the Queen Elizabeth Stadium in celebration of turning 70. Frances is looking forward to the event and anticipates that it will be a "pure joy on stage." Read on to find out more.
DB: Growing up, who or what inspired you to sing?
I have always sung, for as long as I can remember. I sang in Kindergarten, in school and later at the Cathedral. I took part in a lot of singing competitions because I enjoyed it so much. But, if I have to name a person who inspired me to sing, it would be my father who was very fond of Louis Armstrong and Jazz.
DB: Your career is made up of a string of outstanding achievements, including but not limited to the release of over eighty albums and being chosen by the HK Government to co-represent at the British Farewell Ceremony. It would be difficult to choose the most impressive, but which of your achievements are you most proud of on a personal level?
Co-presenting the British Farewell Ceremony was certainly one of the highlights of my career as the programme went live to over 400 countries and I had to speak in English and Chinese while the whole world was watching. It was very well rehearsed and I am grateful I was there to witness such a historical event.

DB: This weekend, you will be performing once again with Hong Kong Chinese Orchestra. As a performer, what are the key differences and challenges when singing with a full orchestra as opposed to a standard set-up?
There is a tremendous amount of pleasure working with a fantastic orchestra. They are so professional which makes even the rehearsals so enjoyable. I am lucky that at my age that I get to work with some of the best musicians wherever I go and I have a good musical director to take care of the hard work of the initial run through. With the Hong Kong Chinese Orchestra, they rehearsed for two days with Master Yan, their Artistic Director and Conductor before I came in to sing with them. I am so looking forward to singing with them again. It will be pure joy on stage.
DB: You have performed in a variety of venues all over the world, ranging from Africa to Niagara Falls and Las Vegas. Do you intentionally strive for a level of diversity when selecting where you will perform?
When I was young, I often chose to go somewhere that I had not visited before like Africa, the Middle East, India and Tahiti. It gave me a chance to see the country and get to know the people and the culture. Now,I like to go where we have friends and it gives me a chance to catch up with them.
DB: At the same time, is there something special about returning to perform in your home country?
It is always special to come back to work in my hometown. The audiences are fans who have grown up with my music and they are very appreciative. I am very blessed.
DB: What has your 45+ years in the music industry taught you?
I have learned that music brings a lot of pleasure to a lot of people and through my songs, I share a lot of positive energy with my audiences. The spontaneity is wonderful and I have so much fun that I would find it very hard to give it up.
DB: What would you say to all your fans who have supported you throughout your career if you had the chance?
I would say a big "Thank YOU" to all of them. They have been so supportive for the last 47 years and I am truly grateful for every opportunity I have to share my songs with them. To still be singing at 70 is amazing for a female artist and to be singing for an appreciative audience is a true blessing.
www.hkco.org
www.hkco.org/en/Concerts/Happy-70th–Frances.html
www.francesyip.com/