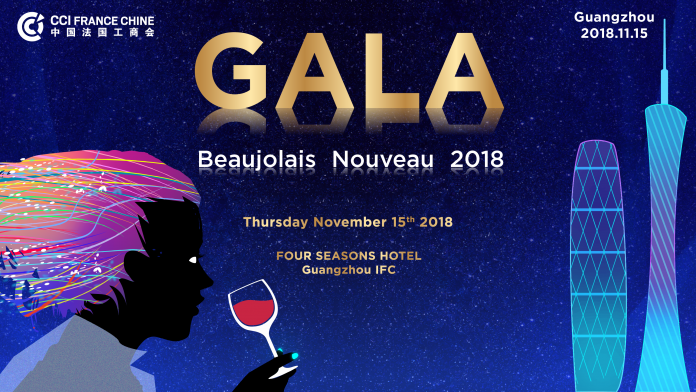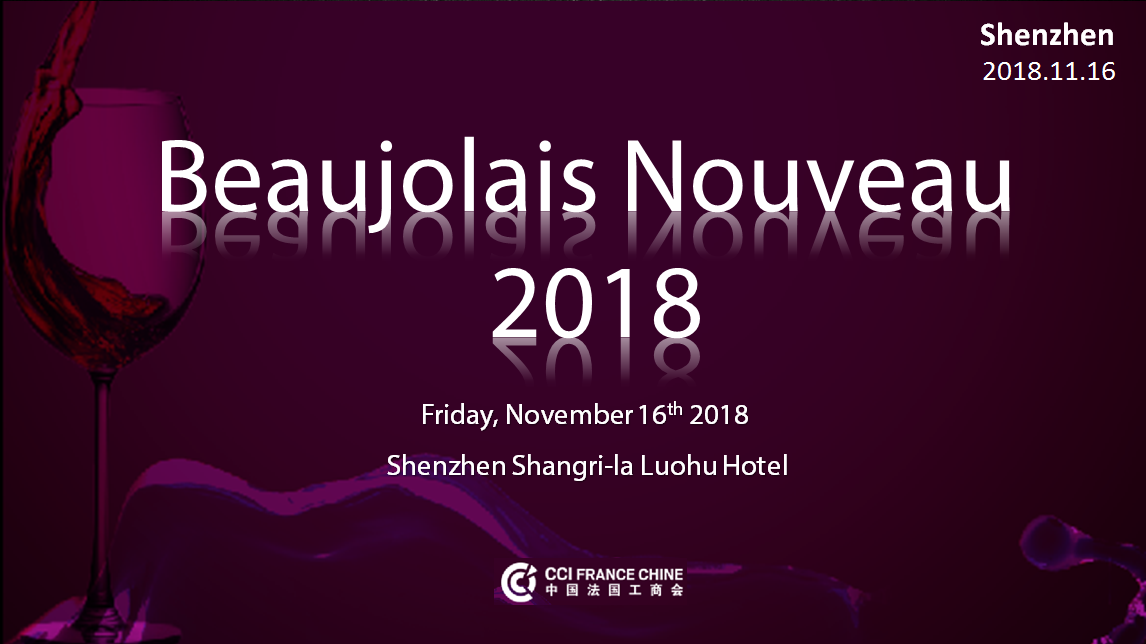 The Beaujolais Nouveau in on the way!
This year again, the French Chamber of Commerce and Industry in China, in partnership with the General Consulate of France in Canton, is going to celebrate the arrival of Beaujolais Nouveau wine on Thursday, November 15th with a beautiful GALA at Four Seasons Hotel in Guangzhou and on Friday, November 16th at Shangri-La Luohu in Shenzhen.
The new red wine produced by LES VINS GEORGES DUBOEUF, will gather over 500 guests in Guangzhou and 400 in Shenzhen, including the Consul General of France, Ms. Siv Leng CHHUOR and the President of CCI FRANCE CHINE in China, Mr. Javier GIMENO, all together in an enjoyable and convivial atmosphere.
This year please accept to be surprised by our NEW concept of a special evening, our first Gala in Guangzhou. The CCI FRANCE CHINE is preparing a NEW journey where Tradition, Culture and Humor will be honored:
New Concept: champagne cocktail and dinner served at the table
New Venue: the Four Seasons Hotel is opening its doors for this major event
New Animations: meet our special guest Li Song, the Chinese Humorist coming from Shanghai who can play with French and Chinese words. The French style will be on the stage, we are preparing an unforgettable Fashion Show, our special lucky draw and others surprises …
This exceptional festival, under the sign of conviviality, will mingle pleasantly wine tasting, dinner-spectacle, and of course, the discovery of Beaujolais Nouveau. These 2 events in South China are also a great opportunity for both Chinese and French communities to stand out and highlight companies' image, products and services. Assembled around the tables, many enterprises, international firms and SMEs, will have the opportunity to represent their industry and exchange efficiently
It will be in a sharing and tasting ambiance that wine glasses are going to be clinking at those 2 major events in South China.