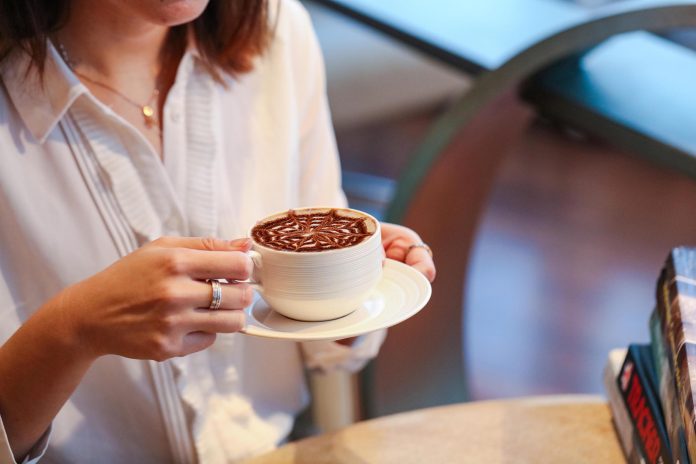 位于珠海新骏景万豪酒店一楼的大堂吧,舒适的层高搭配蓝色海洋色调的吊灯,大面积的落地玻璃在黄昏撒落一片金黄和暖意。简约大理石搭配香槟色沙发,可以容纳六十多人的空间,供应着各类风味小吃甜点,以及多样化的饮品。其中,作为大堂吧的明星产品之一,现磨咖啡,口感淳厚、香气四溢。现在更推出特惠月卡,每一杯低至9.6元的价格,给您带来一个元气满满的早晨。
The China Baking Company was built in the ground floor of Zhuhai Marriott Hotel's lobby. The comfortable floor height is matched with the ocean blue chandeliers, large area French Window reflected with full of gold and warmness when in the sunset. Marble and champagne couch in a room where can sit more than 60 person at same time, serving various flavor snack, dessert and beverage. As one of our popular Beverage, Fresh Ground Coffee is rich with Among them, as one of the star products of the lobby bar, freshly ground coffee is rich in taste and aroma. Now a special monthly card is launching, with average price as 9.6 RMB per cup of coffee, make you feel vigorous in the morning.
"你会不会突然的出现 在街角的咖啡店"是一位歌手唱出的心情。作为世界的三大饮料之一,咖啡已然不是一款普通的饮料,而是一种社交文化,一种生活的仪式感,一种精神上的寄托。
"Will you suddenly show up at the coffee shop on the corner?" was the mood of a singer. As one of the three major beverages in the world, coffee is no longer an ordinary drink, but a social culture, a sense of ritual of life, and a spiritual sustenance.
珠海万豪大堂吧的咖啡月卡,安排了多种口味任您选择,早上来一款心仪的咖啡,欣赏着精致的拉花,品尝着咖啡的香醇。无论是生活的苦涩,还是工作的烦恼,都能一一化解。
Our coffee monthly card from Zhuhai Marriott Hotel provides variety of flavors for you to choose from. Having a favorite coffee in the morning, enjoy the exquisite garnish and taste the aroma of coffee. Whether it is the bitterness of life or the troubles of work, it can be resolved one by one.
大堂吧的咖啡采用意利咖啡豆。
The coffee in the lobby lounge were made by Illy coffee beans.
意利咖啡豆口感细腻,带着清新柔滑的可可风味,以及榛子和烤面包的优雅香气。使用专业设备研磨出的细细粉末,间透出其长久的积淀,您大可享受它所赋予的特有乐趣,体会各个地区咖啡豆带来不同风情。
Illy coffee beans, the coffee has a delicate taste, with a fresh and smooth cocoa flavor, and the elegant aroma of hazelnut and toast.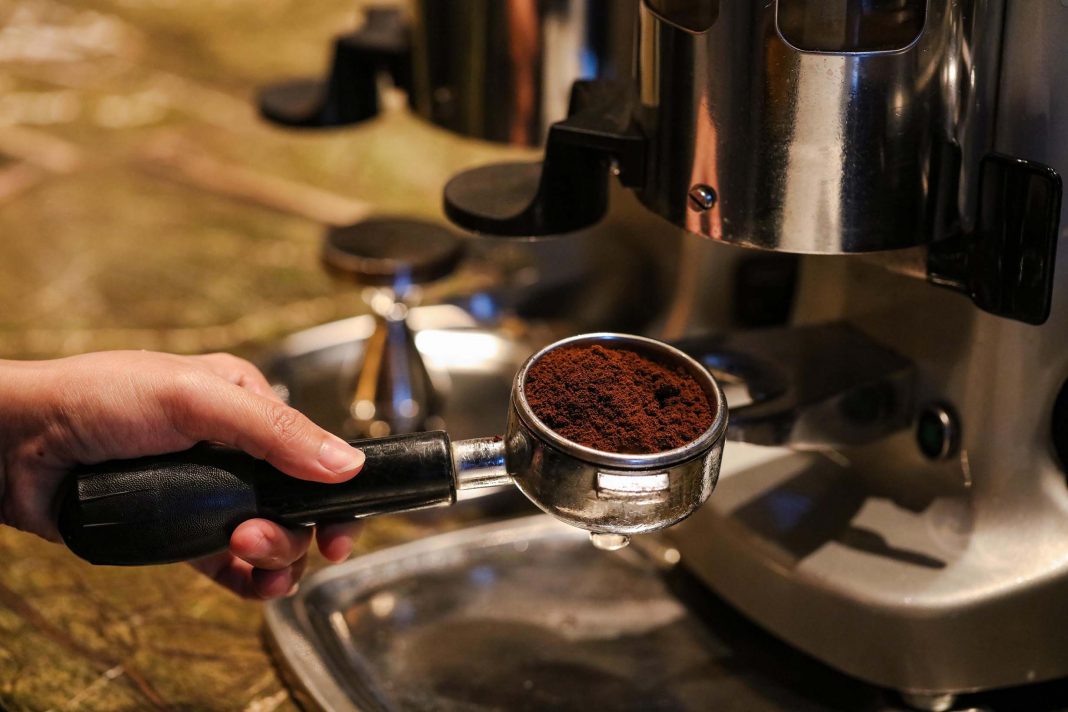 成为大堂吧咖啡月卡的用户,可以品尝到多样的新鲜咖啡,其中包括:
Get the coffee monthly card, you can taste a variety of fresh coffee, including: Americano, Iced coffee, Latte, Mocha etc.
美式咖啡:二战时期,美国大兵在意大利喝不惯浓缩咖啡,意大利的咖啡师就在浓缩咖啡中加入热水,而浓缩咖啡加热水的这种方式,被称为了随着咖啡在世界传播,美式咖啡也就流传开了。
冰咖啡:在杯内装入足够冰、单份或双份浓缩、冷水加满,让浓缩的温度急速下降会产生特别的味道,这就是冰美式。方便快捷,自由随性,相比较意式咖啡,口感更相对更清爽,也更能感受咖啡豆原本的味道。
拿铁咖啡:拿铁咖啡,即为牛奶咖啡。但拿铁(Latte)在意大利语里是"牛奶"的意思,如果点一杯"拿铁",那么意大利的服务生只会给你上一杯牛奶。拿铁咖啡(Caffè Latte)指的才是真正的牛奶咖啡。
摩卡咖啡:古老的咖啡之一,由意大利浓缩咖啡、巧克力酱、鲜奶油和牛奶混合而成,摩卡得名于摩卡港。多种的配料使其味道能品出酸、甘,苦味,极为优雅。
不止如此,月卡用户还可享万豪烘焙屋出品各式西饼的8折优惠。
Not only that, monthly card users can also enjoy a 20% discount on all kinds of cakes produced by China Banking Company.
新鲜出炉的流心牛角包,香气四溢,从中切开,诱人的蛋黄酱缓缓流出,"勾引"着每一个吃货的味蕾。创意的新颖欧包,极高的颜值以及松软的口感,让您每一个早晨的都有着源源不断的灵感。可随心定制的生日蛋糕,给您爱的人带去新一岁的惊喜。
Freshly baked flowed croissant, the aroma is overflowing, cut from it, the tempting mayonnaise slowly flows out, " attractive " every taste bud of foodie. The creative new European Burger, the exquisite shape and soft taste, make you having a endless inspiration in every morning. Can be customized as A birthday cake, and give your beloved a new surprise in a new age.
---
地址:珠海市香洲区吉大景山路177号9栋珠海新骏景万豪酒店一层大堂吧
Address: Bldg.9, No.177 Jingshan Road, Jida, Xiangzhou District, Zhuhai, Guangdong
电话 Tel:(0756) 6310991
网址 Website:www.zhuhaimarriotthotel.com