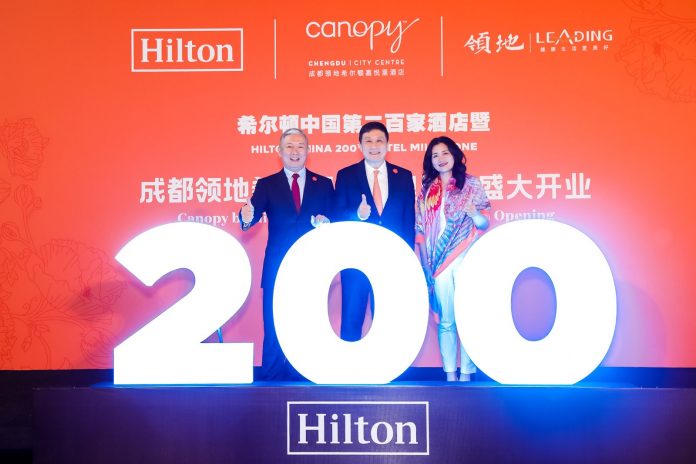 近日,的国际酒店管理公司希尔顿在创立百年之际迎来了中国市场发展的新里程碑,暨第200家酒店——成都领地希尔顿嘉悦里酒店的盛大开业。作为希尔顿在美国之外的第二大市场,中国市场是希尔顿战略发展的重中之重。自2017年踏上在华发展的快车道以来,希尔顿在中国始终保持着年增速超50%的破竹之势。目前,中国每三家在建酒店中就有一家属于希尔顿集团。
In a recent release, international hospitality management company Hilton ushered in a milestone in its China market development as it celebrated its centennial birthday with the grand opening of its 200th hotel – Canopy Chengdu. As Hilton's second largest outside the United States, the market in China is a top priority in Hilton's strategic development, where it has maintained an annual growth rate of more than 50 percent since beginning rapid expansion in 2017. Currently, one out of every three hotels under construction in the country belongs to the Hilton Group.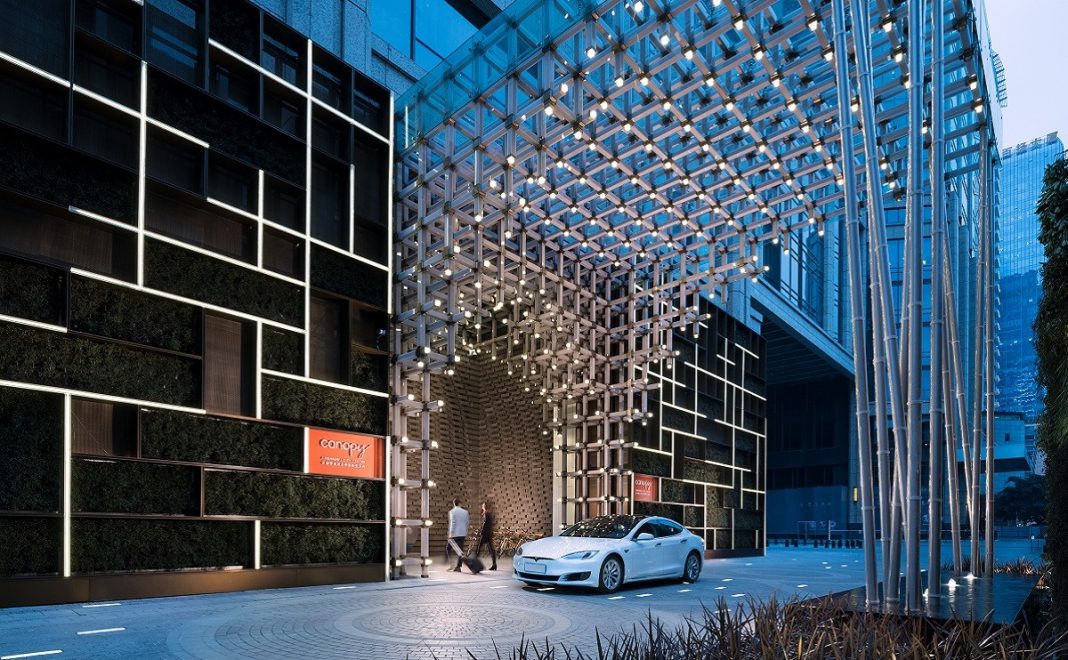 希尔顿大中华区总裁钱进先生表示:"深耕中国市场三十余年,我们始终以消费者的喜好与消费习惯为核心导向,助力中国旅游酒店行业长足发展。希尔顿在百年华诞之际迎来中国市场第200家酒店的开业,这不仅是希尔顿发展道路上的一个里程碑,更是我们持续看好中国市场潜力,持续加大投入与中国市场和消费者共同成长的有力证明。"
Qian Jin, president of Greater China & Mongolia, Hilton, said, "With deep roots here for more than 30 years, we have remained focused on consumer preferences and consumption habits to effectively contribute to the long-term development of China's tourism and hospitality industry. Our 200th hotel opening in the market, on Hilton's centennial birthday nonetheless, is not only a development milestone, but also reaffirms our abundant confidence in China's market potential. As we look towards the next 100 years, we will further invest in our commitments and work to grow together with the Chinese market and its consumers."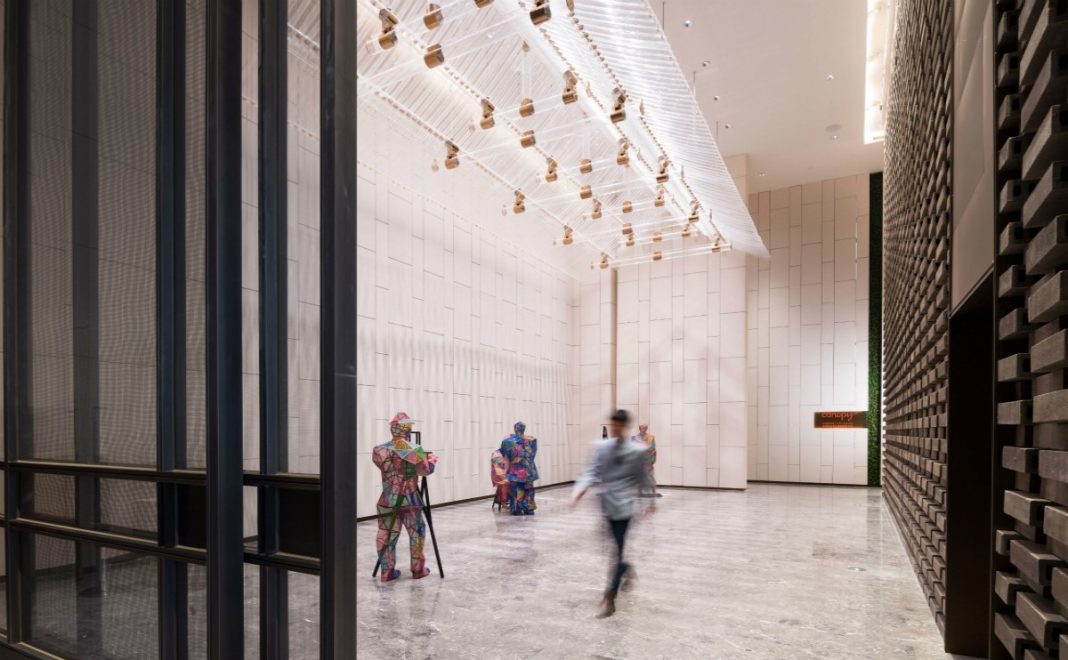 希尔顿展现"鲜活力" | Canopy Brings New Vitality 
伴随人均收入的不断增长和视野的日益开阔,中国消费者的出行观念正悄然改变。为深入洞察中国旅游消费市场新趋势,希尔顿携手全球两大知名调研机构凯度特恩斯与尼尔森,锐意探索当下中国旅游发展的新方向与消费市场的新变化,深入分析中国消费者的新需求与新心态,重新定义中国旅客画像。调研结果显示,新一代旅客热衷于深入了解当地文化,乐于花费更多以获得优质体验。其中,83%受访者更喜欢探索多样风土和文化特色;82%受访者不惜花费更多犒赏自己;77%受访者更乐于深入当地,结识当地友人;77%受访者拒绝一成不变,更追求独特体验。
As Chinese consumers upgrade their consumption, their expectations for travel concepts are also quietly evolving. To gain insights into new trends in China's tourism market, Hilton, together with KANTAR TNS and Nielsen — two world-renowned research institutions — set up a survey that explores the new direction of China's tourism development and changes in the consumer market, deeply analyzing new demands and mentalities and redefining the portrait of Chinese tourists. The survey results reveal that the new generation of tourists are more interested in immersive local experiences and are willing to spend more for them. Among them, 83 percent prefer to explore diverse customs and cultural characteristics; 82 percent prefer spending more on rewarding themselves; 77 percent prefer to deeply immerse themselves in the local region and make local acquaintances; and 77 percent refused conventional travel styles and pursue unique experiences.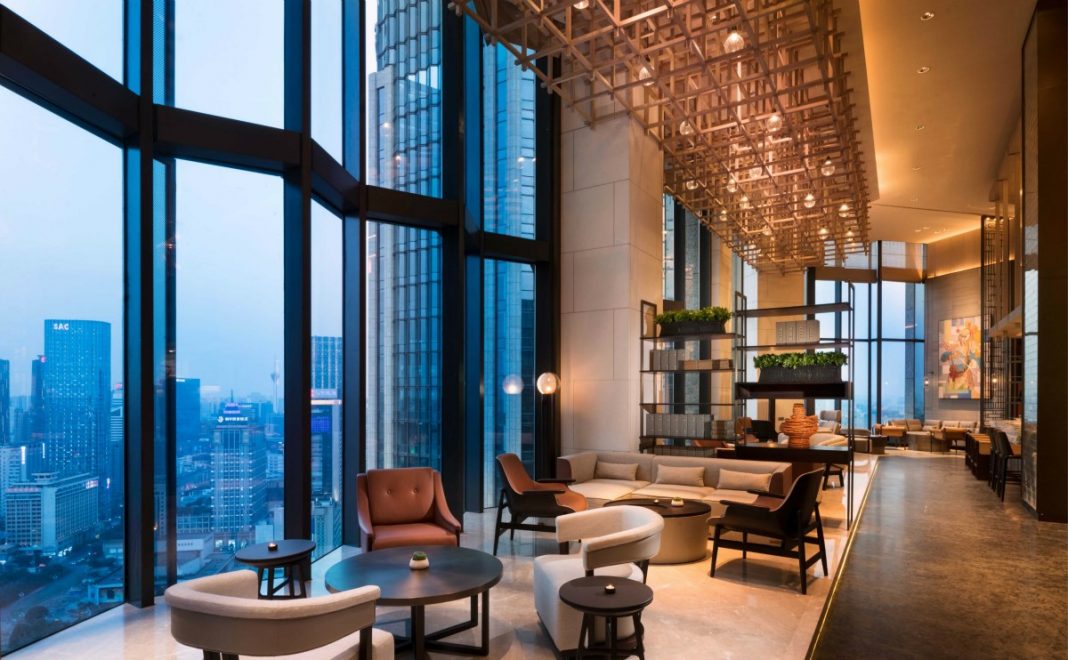 这种受生活方式驱动的新兴出行诉求完美契合了希尔顿嘉悦里的品牌设计和定位。作为全球酒店行业的领导者,希尔顿始终秉承持续创新承诺,洞悉行业发展与宾客需求的变化,积极调整品牌策略,为中国市场引入了满足市场发展需求的独创性生活方式品牌——希尔顿嘉悦里酒店及度假村——这也是嘉悦里品牌首次落地亚太区市场。从富有成都本土特色的餐饮选项、室内装饰再到热情的好客使者,成都领地希尔顿嘉悦里遵循品牌承诺,在尽显当地文化特征的同时,期待向更多宾客提供融入当地邻里气息的鲜活的入住与体验。
This new lifestyle-driven appeal for travel is a perfect companion to Canopy by Hilton's brand design and orientation. As a global hospitality industry leader, Hilton upholds its commitment to sustainable innovation and actively adjusts its brand strategy based on insights into industry changes and consumer preferences. That is why it now introduces an innovative lifestyle brand to meet the evolving needs of the China market. From meal options and decor inspired by Chengdu's local characteristics to enthusiastic hospitality envoys, Canopy Chengdu honors its brand commitment to provide more guests with lively travel experiences that are integrated with the local neighborhood.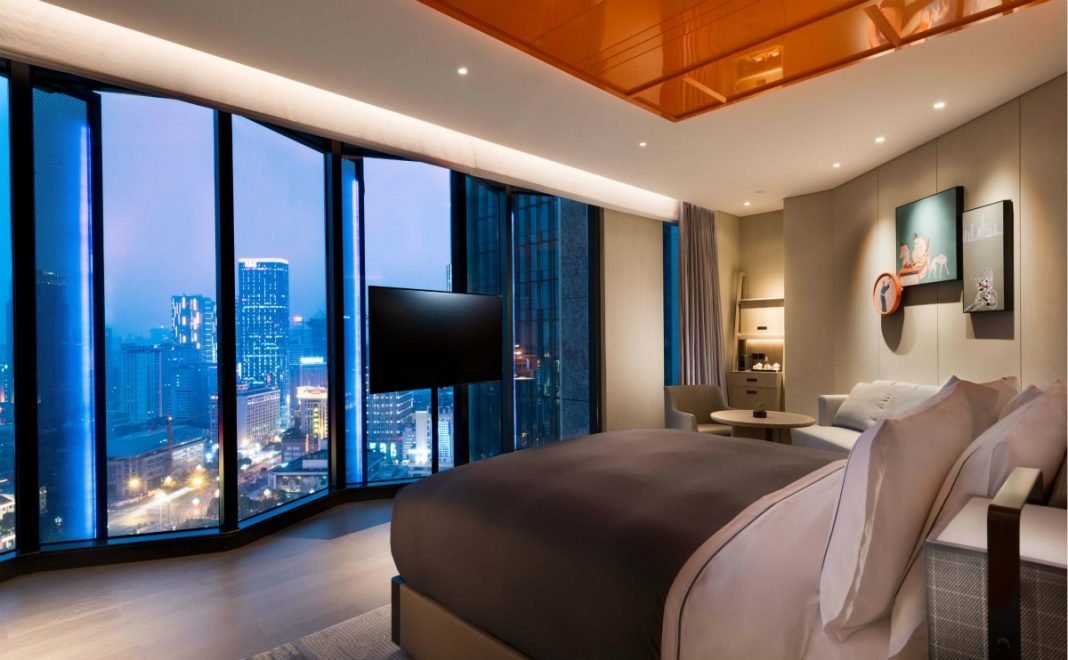 希尔顿嘉悦里全球负责人加里·斯蒂芬表示:"作为西部发展战略的重要经济中心,成都是引领西部经济发展的重要引擎。将嘉悦里品牌在亚太地区的首家酒店选址中国、落地成都,不仅配合了中国经济发展战略、填补了相关细分市场的空缺,更契合了希尔顿集团在中国的长期发展战略,用'鲜活力'让百年希尔顿焕发生机。"
Gary Steffen, global director, Canopy by Hilton, said, "As a key center of China's Western Development Strategy (WDS), Chengdu is an important driver of the region's economy. By choosing it has the home for Asia-Pacific's first Canopy by Hilton, we are working in cadence with both China and the Hilton Group's regional development strategies. With this opening, we are not only filling vacancies in relevant market segments, but also injecting fresh vitality into the next 100 years of Hilton heritage."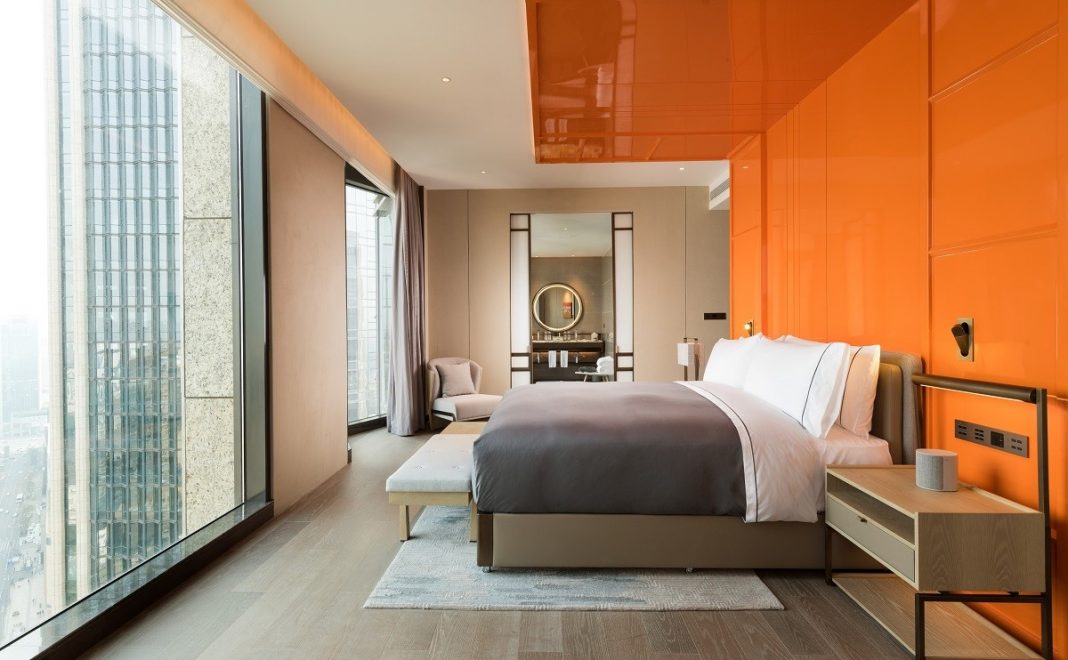 除嘉悦里酒店品牌外,希尔顿目前已在成都推出多元化品牌组合,包括成都华尔道夫酒店、成都希尔顿酒店、成都百悦希尔顿逸林酒店、成都华阳美程希尔顿花园酒店等,以更好满足中国消费者细分化的出行需求。
In addition to Canopy Chengdu, Hilton has delivered a diverse brand portfolio in Chengdu, including WA Chengdu, Hilton Chengdu, Doubletree by Hilton Chengdu Longquanyi and Hilton Garden Inn Chengdu Huayang to better satisfy the differentiated travel demands of Chinese consumers.
 了解希尔顿嘉悦里 | About Canopy by Hilton 
Canopy by Hilton is a place in the neighborhood to relax and recharge, offering simple guest-directed service, comfortable spaces and thoughtfully local choices. Each hotel is designed as a natural extension of its neighborhood and delivers a fresh approach to hospitality and the guest experience. Canopy by Hilton is the lifestyle hotel brand of Hilton.
希尔顿嘉悦里酒店及度假村是酒店品牌中致力为宾客提供休闲放松体验的新酒店,为宾客提供简单的宾客专属订制服务、贴心的本土选择和舒适的空间,让宾客体验到优质的住宿体验。每一家酒店都是周围环境的自然延伸,打造全新的酒店服务和宾客体验。希尔顿嘉悦里是希尔顿旗下的生活方式品牌。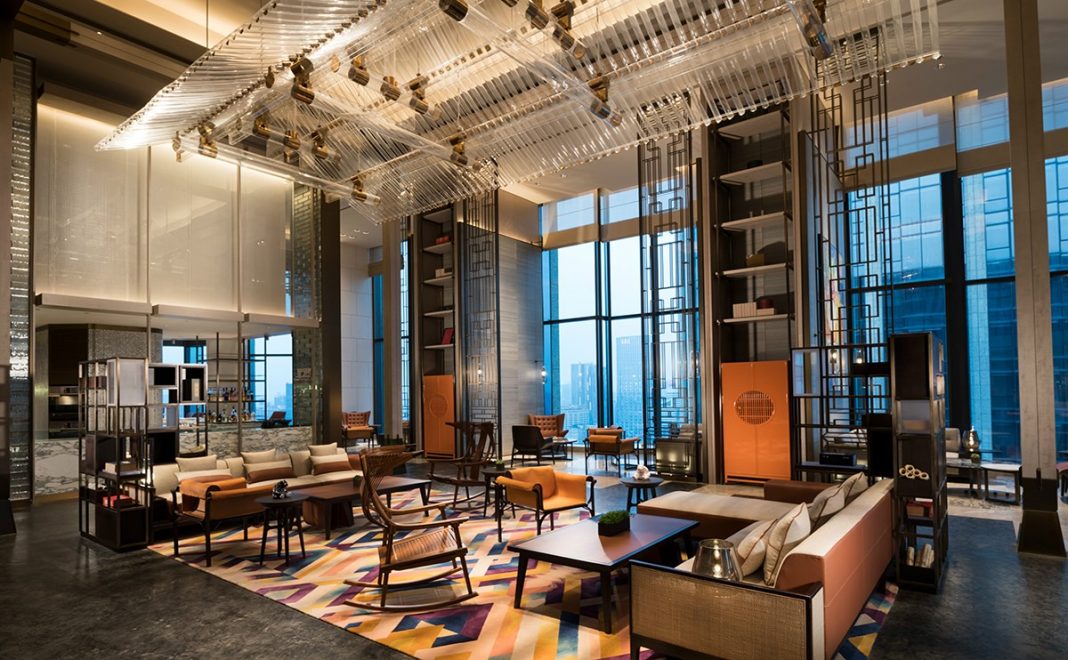 ---
成都领地希尔顿嘉悦里酒店
Canopy by Hilton Chengdu City Centre
成都市青羊区西御街5号
5 Xiyu Street, Qingyang District, Chengdu
Tel: +8628-6521 6666
Canopy.Chengdu@Hilton.com