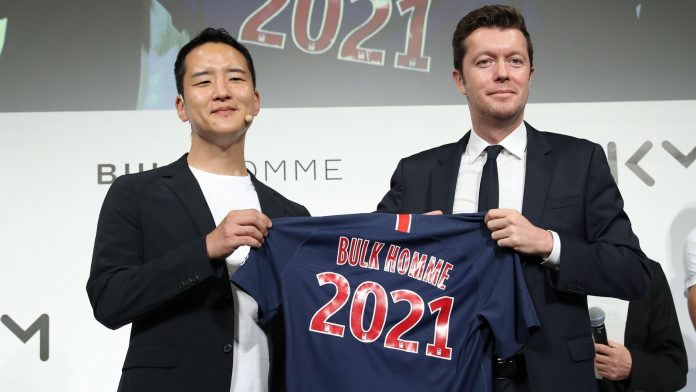 人物档案 | Profile
Sebastien Wasels
巴黎圣日耳曼足球俱乐部亚太区总经理
Managing Director of PSG Asia Pacific
Q: 什么原因使你们今年重返中国?
What are your reasons for returning to China this year?
A: 在2014和2018年两次成功的活动后,巴黎圣日耳曼很高兴第三次来到亚洲。对于我们这个地处巴黎的俱乐部来说,这次的夏季行是一个全新的机会来巩固我们在中国市场的占有率,足球这项运动近年来在中国也取得了重要发展。
Following two successful campaigns in China and the wider Asia region in 2014 and 2018, this tour presents a fresh opportunity for the Parisian club to consolidate its profile in the Chinese market, where football has enjoyed notably significant growth.
这赛季,我们决定只聚焦在中国,给我们中国当地的粉丝提供更多的体验经历。第一次以来,球队会在12天的时间里拜访3座伟大的城市。这体现出来俱乐部对中国的巨大投入。
This season, we have decided to focus solely on China to offer even more experiences to our local fans. For the first time, the team will spend 12 days in the country and visit three great cities. This demonstrates the strong commitment the Club has towards China.
我们很期待与我们深圳的粉丝重聚,以及第一次见到在澳门和苏州的红蓝军团粉丝群体。我们期待着能给他们提供与俱乐部共同经历的激动人心的体验。
We are delighted to be reunited with our fans in Shenzhen and to meet the Rouge & Bleu communities in Macao and Suzhou. We look forward offering them exciting and unique experiences with the Club.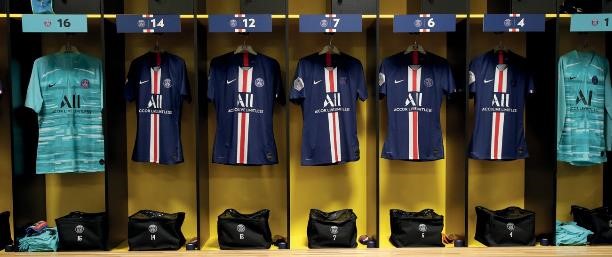 Q: 将会围绕着球队的到来在当地组织什么活动?
What activities will be organised locally around the team's visit?
A: 我们想要加强与中国粉丝的紧密联系,并且我们会安排当地粉丝的聚会,并且为他们提供特别的独家体验,让他们能够与一线队亲密接触。
We want to strengthen the close bond we have with our Chinese fans and we will be arranging get-togethers with our local fans and offer them unique experiences that bring them into close contact with the first team.
这赛季,我们很激动地迎来了新赞助商的加盟ALL – Accor Live Limitless 雅高心悦界。在呈现我们2019中国行并共同开启一段新旅程的同时,ALL – Accor Live Limitless 雅高心悦界也有了非常高的目标去实现。
This season, we are thrilled to be joined by our new sponsors, ALL – Accor Live Limitless, who are the presenting partner of the 2019 China Summer tour and have some very big ambitions to pursue as we begin our journey together.
巴黎圣日耳曼旨在助力中国足球的发展,并且组织可以鼓舞中国足球有志之士的项目。巴黎圣日曼足球学院将会与中国平安一起组织海选年轻的中国球员。在夏季行期间,巴黎圣日曼教练托马斯-图赫尔将会与当地孩子们一起,加入一个巴黎圣日耳曼足球学院的课堂,并与当地教练一起交流分享他的经验。
Paris Saint-Germain is committed to contribute to the development of football in China and work on projects that will inspire Chinese football's stakeholders. The Paris Saint-Germain Academy will team up with Pingan to organise tournaments for talented young Chinese footballers. During the tour, Paris Saint-Germain coach Thomas Tuchel will join a dedicated Paris Saint-Germain Academy session with local children as well as meet and greet local coaches to share his experience.
最后,谨遵巴黎圣日曼以孩子为先的倡议,球员们将会参与到当地社区中去,以及拜访深圳儿童医院,为患病的孩子们带来欢乐。
Last but not least, loyal to its long-term commitment through the Paris Saint-Germain – Children first initiative, the players will engage with the local community and visit the Shenzhen children's hospital to bring some joy to sick children.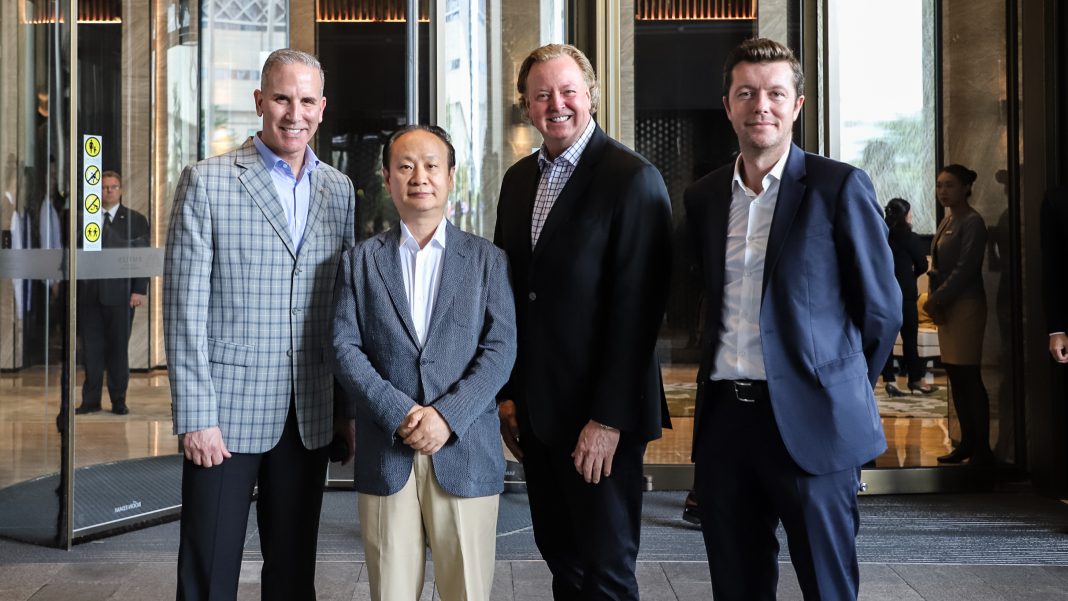 Q: 你们在这次夏季行中关于发展巴黎圣日耳曼这个品牌有什么目标?
What are your objectives in terms of developing the Paris Saint-Germain brand during the tour?
A: 在近年来,我们注意到了我们中国粉丝日益增加的热情,特别是在中国的社交媒体上,我们已经有了超过3百万的粉丝群体。这次夏季行,我们旨在通过向粉丝们展示巴黎圣日耳曼的独特之处,和提供给他们独家体验的方式,来增长这个线上粉丝群。俱乐部的团队们都在积极地为这次夏季行的成功做准备,并且把巴黎圣日耳曼这个品牌变得闻名中国。
In the recent years, we've noticed a growing passion among our fans in the country, particularly on Chinese social media, where we now have a community of 3 million fans. With the tour, we aim to grow this fanbase by showing them how unique Paris Saint-Germain is and offering unique experiences. The club's teams are all geared up to make this tournament a success and make the Paris Saint-Germain brand visible right across the country.
巴黎圣日耳曼不仅仅是一个体育俱乐部。自2011年以来,巴黎圣日耳曼已经转型。它吸引了这个星球上最好的球员,并赢得了无数奖杯。现在它已经闻名于全球。
Paris Saint-Germain project goes far beyond sport. Since 2011, Paris Saint-Germain has transformed. It has attracted the best players on the planet, winning numerous trophies. It is now popular all over the world.
在过去的两个赛季里,俱乐部已经变成了足球世界里生活方式品牌的代名词。俱乐部参与了巴黎和纽约时装秀上的伸展台。如蔻驰和曼尼什-阿若拉这样的时尚设计品牌已经发布了巴黎圣日耳曼独家联名系列。这样的定位不仅吸引了众多的粉丝,也使得在全球电影,音乐和体育行业中有影响力的人物纷纷穿上了大巴黎的球衣。上赛季,乔丹选择了巴黎圣日耳曼成为他在足球界唯一的代表。
For two seasons, the Club is considered by many as the reference for lifestyle in the world of football. The club participates in the catwalks of the Paris and New York fashion shows. Designers such as Koché and Manish Arora have already developed exclusive collections. This positioning attracts numerous fans as well as influencers in the movie, music and sports industries all over the world who choose to wear the Parisian jersey. Last season, Jordan chose Paris Saint-Germain to be its exclusive representant in football.
创新是俱乐部发展的另一个关键支撑。比如俱乐部在2016年开辟了电竞行业。现在俱乐部经营着一个驻扎在上海,参与DOTA 2比赛的队伍,以及另一个参与FIFA Online的中国团队。目前还没有其他俱乐部在电竞领域取得了如此发展。
Innovation is another key pillar of the club's development. As an example, the Club has pioneered esports in 2016. It now runs a team, based in Shanghai, who is engaged in Dota 2 competitions, as well as a Chinese team on Fifa Online. No other club has gone that far in this way.
这些让支持巴黎圣日曼这样一个独特的俱乐部也变得独特。我们有专门为中国粉丝准备的独家放送,这次夏季行就是让他们意识到这一点的绝佳机会。
That is why supporting Paris Saint-Germain is such a special club. We have a unique offering to make to the Chinese fans and this Tour is great opportunity to let them know.
* 采访内容由雅高酒店集团 ALL – Accor Live Limitless 提供
* Interview content is provided by Accor Hotels – ALL – Accor Live Limitless
相关资讯 | Read More:
巴黎圣日耳曼足球俱乐部球员抵达深圳,开启2019中国行 | PSG Arrived in Shenzhen for 2019 China Tour