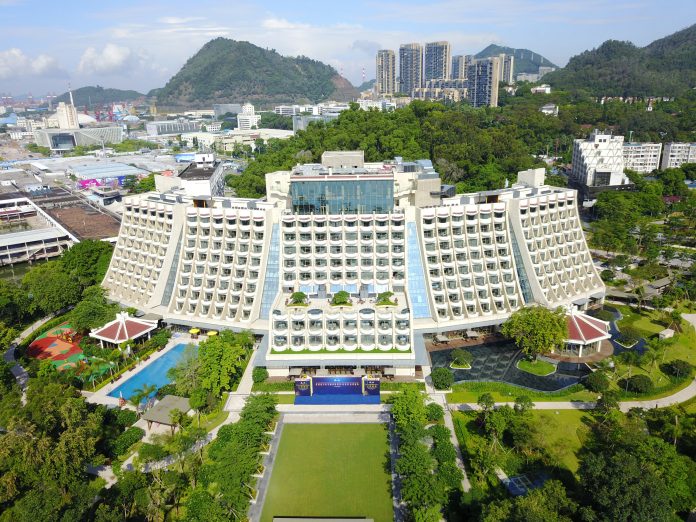 On July 9th, Hilton announced the opening of the Nanhai Wing at Hilton Shenzhen Shekou Nanhai. The new wing is an incorporation of the former Nanhai Hotel, one of Shenzhen's earliest and most renowned hotels, and will bring a host of new amenities and experiences to guests including three dining outlets, multiple recreation facilities and 218 additional guest rooms featuring sweeping views of Shenzhen Bay.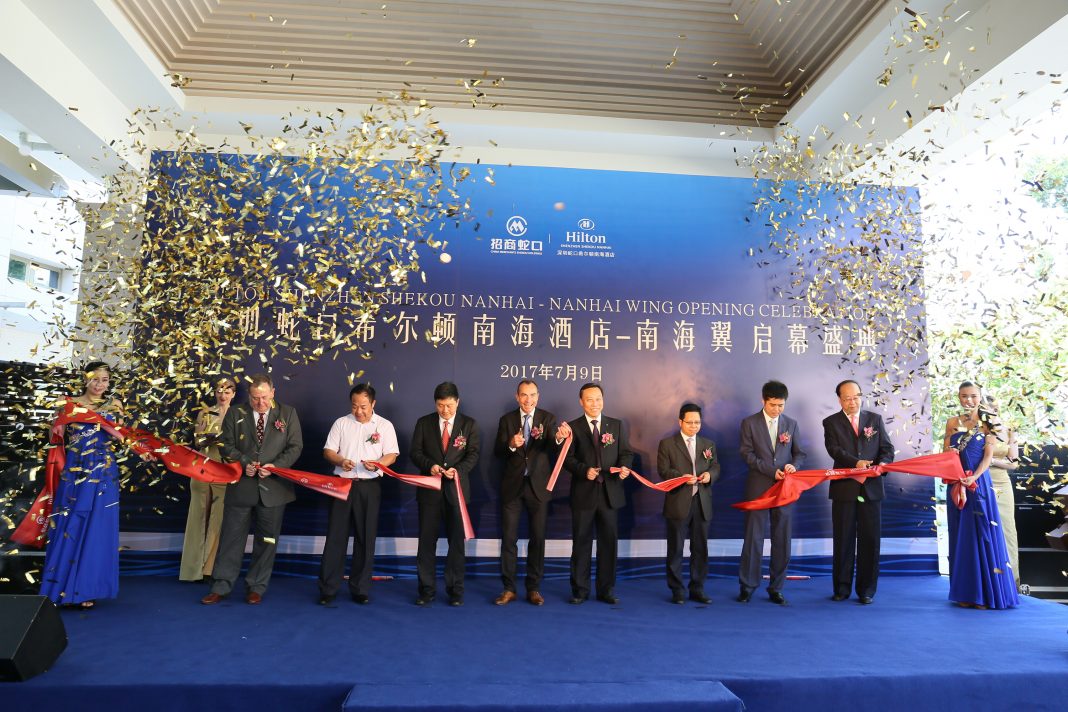 Boasting 218 comfortable and well-appointed rooms, including 122 suites and 31 apartments, the new Nanhai Wing features modern Chinese décor as well as sea, garden, or mountain views. Apartments provide kitchen facilities to make guests feel even more at home.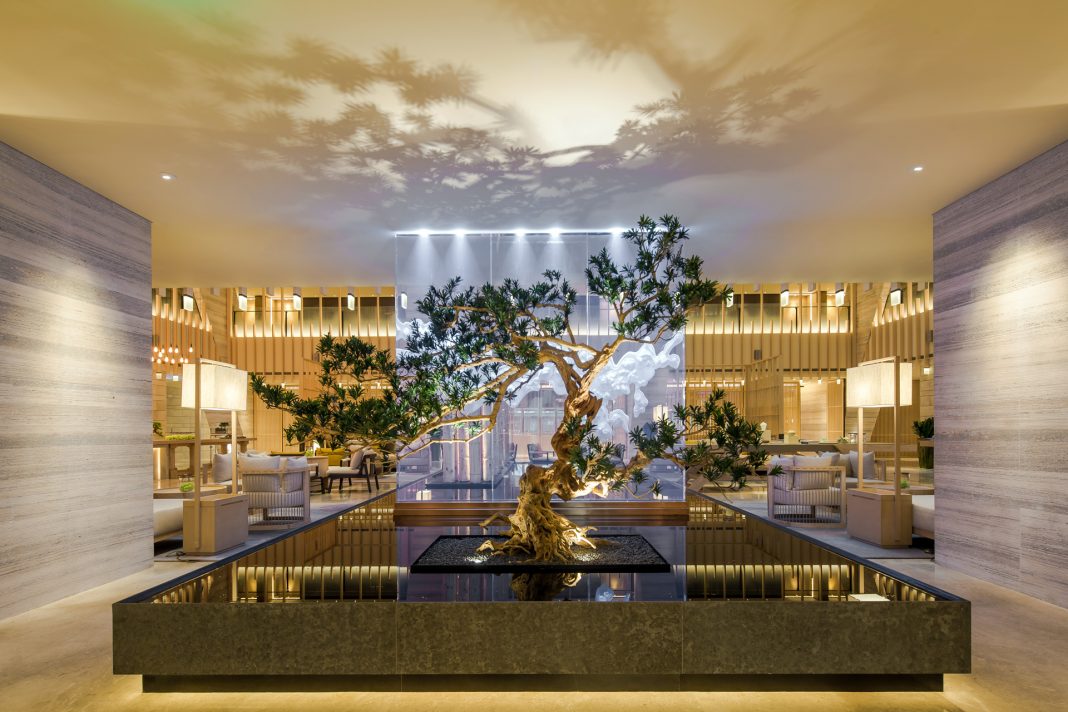 Lifestyle elements within the new Nanhai Wing include a fitness center, basketball/badminton court, tennis/volleyball court and putting green. Guests may enjoy a rejuvenating swim in a two-meter-deep outdoor pool that can accommodate water sports from water polo to synchronized swimming. Spacious indoor and outdoor kids' playgrounds, measuring 765 square meters, are ideal for cultural and educational classes and family events.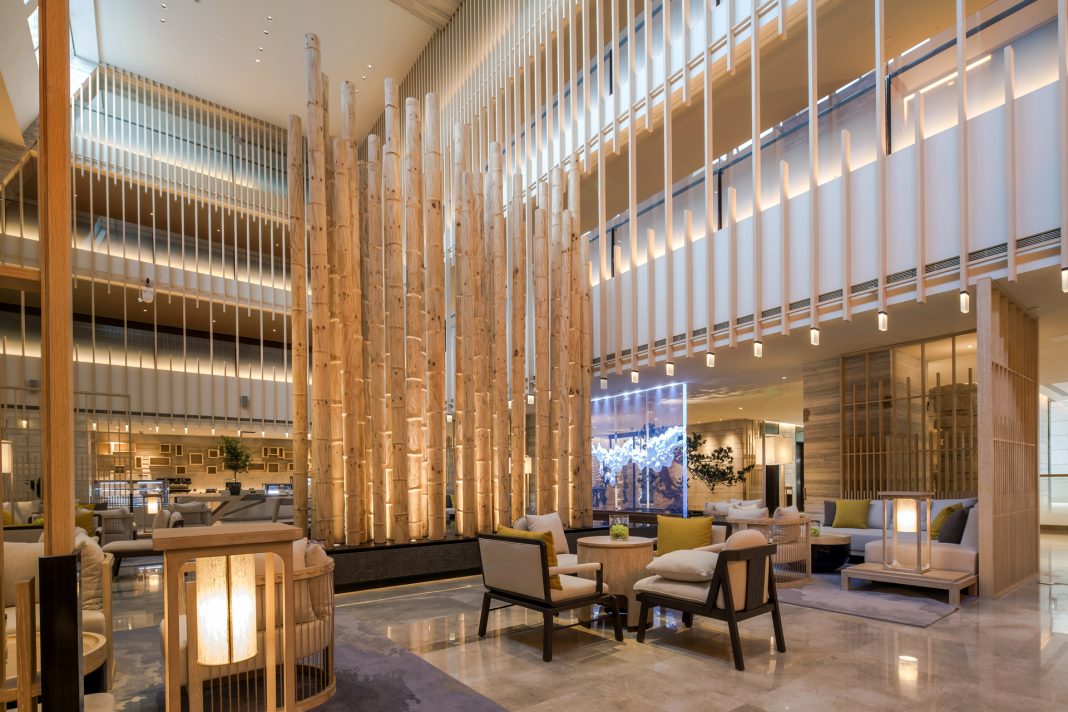 For those looking for the perfect meeting and event location, the Nanhai Wing offers 1,164 square meters of flexible meeting space, including the 324-square-meter Nanhai Hall ballroom, two private meeting rooms and a 546-square-meter outdoor garden. Coupled with the main Hilton Shenzhen Shekou Nanhai building, the expanded hotel boasts 4,064 square meters of event space as well as state-of-the-art audio-visual equipment, catering services and Wi-Fi in all public areas.
The Nanhai Wing offers three tantalizing culinary options:
•KITCHENCRAFT: specializes in Sichuan and Fujian dishes, and offers cuisine and live cooking experiences via an open kitchen.
•ZEST: a combination concept of Lobby Lounge and Grab & Go, with a deli shop and espresso bar offering a tasty range of patisserie and bakery delights.
•LEAF: a tea bar serving a selection of carefully curated teas from China and other areas in a contemporary and relaxed setting. Charming tea accessories and loose leaf teas are also available for purchase as gifts.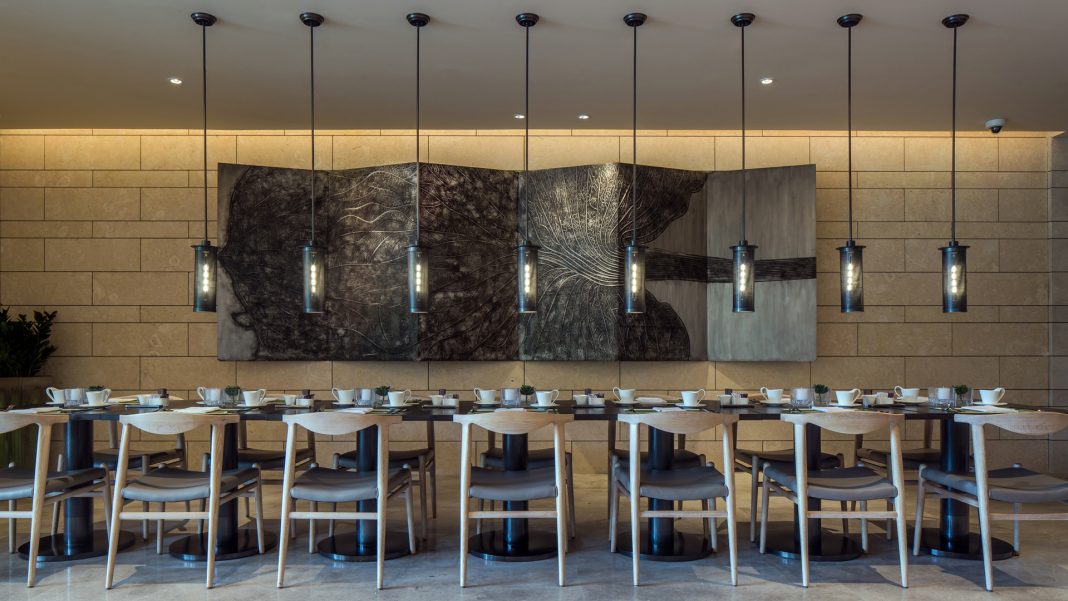 TRANSPORTATION
Guests of Hilton Shenzhen Shekou Nanhai benefit from close proximity to the Shekou Cruise Center, Design Society (Shekou's cultural center) and the SeaWorld commercial coastal city complex. The hotel is conveniently located 30 minutes from Hong Kong International Airport by ferry, with Hong Kong's Central district, Macau and Zhuhai International Airport one hour away via ferry transfers.