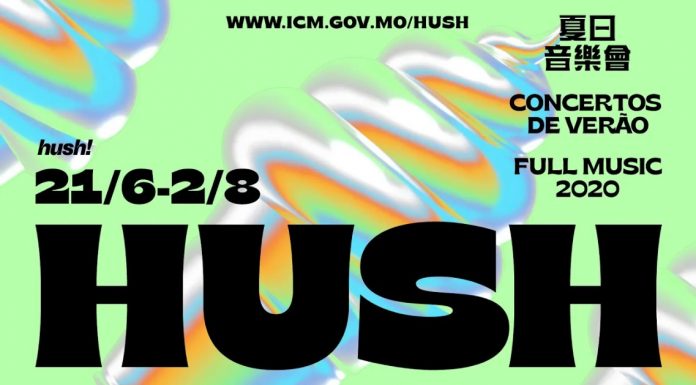 音乐,像风中飞扬的彩布,在阳光下幻化成层层色彩波浪,卷动夏日沙滩的热情和闲适,吹进澳门五光十色的城市,为爱听音乐的你,注入飞扬的活力。
Music, like the colorful cloth flying in the wind, brings the enthusiasm and leisure of the summer beach into the city, injecting vitality to you who love music.
HUSH!举办至今逾十年,为澳门流行音乐界一年一度的盛事。本年因疫情影响,将以本地音乐人、乐队、制作人员及演艺人员为主轴,辅以网络串连、装置艺术、工作坊及文创市集等,举办多场主题音乐会,与乐迷共度仲夏!
"HUSH! Full Music" has a history over 10 years and is the most anticipated music event in Macau! Due to the pandemic, the concert this year will focus on local musicians, bands, technicians and artists. Together with a series of online event, installation art, workshops and creative art market, HUSH! will spend the summer with all the music lovers.