区展鹏, 广州甄选生活

执行董事 - 

Kovic Au, Executive Director, Selection Life, Guangzhou.
DB:你从什么时候有了要开'甄选生活'的想法?When did you have the idea of opening 'Selection Life'?
从事葡萄酒十载,一种有种强烈的感觉,这个行业应该可以更普及同时更具有娱乐性,所以在2016年刚好踏入第十个年头的那一天我和我的两个拍档做了这么一件朋友们觉得是情怀的事。
Ten years in the wine business. I have a strong feeling that this business can be more popularised and entertaining in some ways. So I and other two partners made this idea come true in 2016. Many of our friends think we are doing something to honour the past.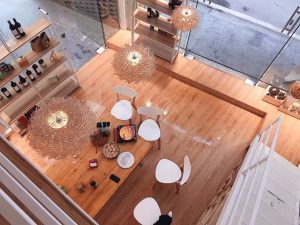 DB:'甄选生活'的理念是什么?What is the concept of 'Selection Life'?
以一种态度选择你的优质生活。态度是我们一直强调的服务核心,我们只为顾客提供更多更优质的选择,既然是选择也代表着不同的态度会有不同的答案。
Let your attitude define your quality life. Attitude is the core of our service. We only provide our customers with more high-quality products and better choice. Choice also means that different attitudes lead to different answers to life.
DB:'甄选生活'为人们提供了哪些可提高他们生活乐趣的独特产品?What does 'Selection Life' provide to bring joys to people or improve their lives?
立足于葡萄酒行业对生活有无限的延伸,我们为过往的经销商带来更多有故事性有差异性的产品,同时我们也为终端消费者带来了不同的饮酒方法,如海底窖藏、樱花鸡尾葡萄酒、彩虹酒。
Our expectations to a more quality life are based on the wine industry. We bring a lot of products that have their own stories and uniqueness to our franchises, such as cherry wines, rainbow wines or wines from the sea. We also offer our end customers different ways of drinking.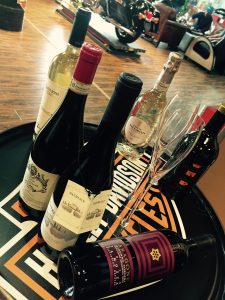 DB:'甄选生活' 同时亦致力于推广葡萄酒产品和文化,店里的葡萄酒主要来自哪里?你会如何诠释'葡萄酒'作为一种生活态度呢?'Selection Life' is also dedicated to promoting wine products and culture. Where do those wines come from and how do you interpret 'wine' as a kind of lifestyle?
店里的葡萄酒主要来自意大利。对于推广葡萄酒文化,我们一直强调要富娱乐性,过往对于葡萄酒,国人有两种文化一种是豪饮文化一种是专业文化,但豪饮伤身,过分强调专业又比较乏味,所以我们要富娱乐性,我们负责娱乐,你们负责快乐。我们的酒来自全球各个优质产区。葡萄酒因人而异,不同的人有不同的性格,葡萄酒也一样。
Our wines are primarily from Italy. To promote wine culture, we emphasise on this concept: to drink and to be entertained. There are two drinking cultures in China. One is boozing, and the other one is appreciating. However, boozing harms people's health while appreciating wines requires too much professional knowledge. So we decide to change these two cultures. We want people to drink happily and to be entertained. Our wines are shipped from different regions across the globe, because we believe that wines vary, just like humans.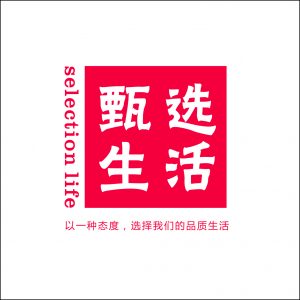 DB:你认为你理想中的生活是怎样一个蓝图?它与'甄选生活'的愿景一致吗?What is your blueprint for your own ideal life? Is it the same as the vision that 'Selection Life' advocates?
谈理想太远大,其实我们还是比较按部就班,我们希望通过团队的能力和努力,让你们得到多一点点、比他们做好一点点、让我们懂得多一点点,生活不就是因为这一点点的改变而变得日益进步吗?
Talking about ideals is too far from the real life. We hope that through our efforts, we can improve our work step by step and enhance our understanding of a good life bit by bit. Doesn't an ideal life come from this way, does it?
DB:我们能从什么渠道了解更多'甄选生活'?Where can we get more information about 'Selection Life'?
微信公众号 WeChat Account:
甄选生活SelectionLife