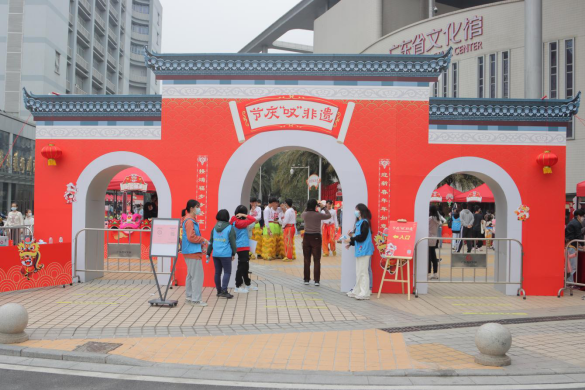 This fair was composed of four areas for New Year goods, intangible cultural heritage handicrafts, Fai chun (a traditional decoration written with lucky words or sentences), and traditional games. It brought together the intangible cultural heritage New Year goods from Guangzhou, Foshan, Qingyuan, Zhaoqing and other places in Guangdong.
With the Chinese New Year approaching, an "intangible cultural heritage and New Year goods fair" took place at the Guangdong Cultural Center (Guangdong Intangible Cultural Heritage Protection Center) on January 22, presenting a cultural feast to the public.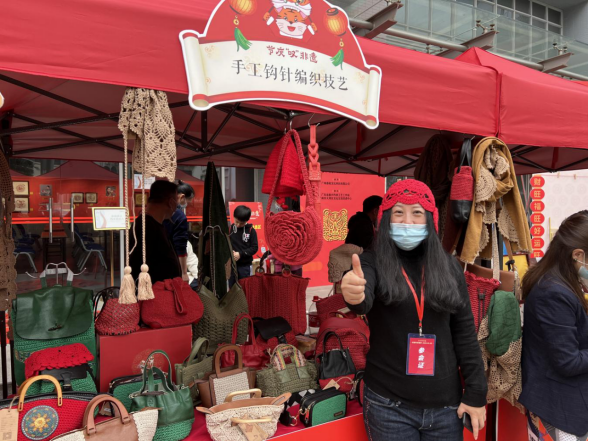 Gai Zai Beng (鸡仔饼), Jiujiang Sesame balls, Shunde Red rice wine and Luo's orange Pu'er tea were available on site, and people could also make or experience Guang Embroidery, Yangjiang kites, Foshan woodblock New Year pictures printing and other intangible cultural heritage handicrafts.
In addition, some famous calligraphers were invited to write Spring Festival couplets, and people could select their favorite contents and asked them to write down, receiving the New Year's blessing.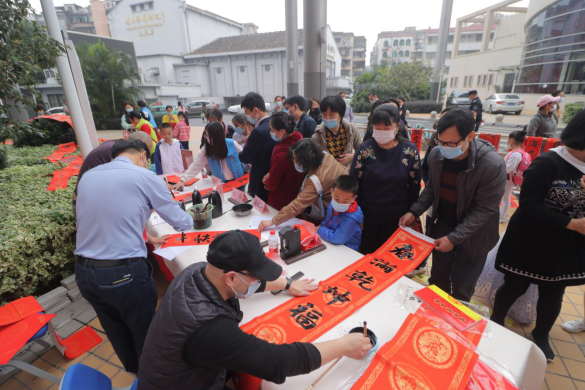 This activity attracted many visitors, including Ms. Zhang, who dressed in Hanfu and came to the event with her friends. She said that they were most impressed by the Fai chun area and she also got a pair of Spring Festival couplets. Ms. Zhu, who attended the event with her daughter, said that the event was full of a cultural vibe. "I experienced the rich culture of intangible cultural heritage, and I hope that such an event can be held every year," she said.
Source: Guangzhou International (English.gz.gov.cn)