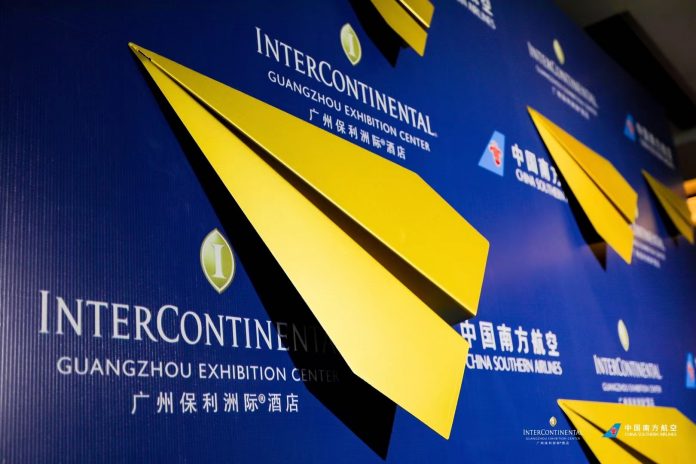 近日,广州保利洲际酒店与中国南方航空公司携手发布专属的贵宾礼遇。现在,凡预订广州保利洲际酒店行政客房或套房,即可享中国南方航空广州白云国际机场贵宾休息室及两舱休息室礼遇。这是酒店行政楼层贵宾礼遇的延申,机场酒店服务无缝连接的开端。
In a recent launch event, InterContinental Guangzhou Exhibition Center and China Southern Airlines presented a cross-brand VIP privilege. From now onwards, any bookings with hotel club floor rooms or above will be entitled the access to Baiyun Airport China Southern Airlines VIP Lounge and Business Class & First Class Lounge. It is the first step of seamless service linking airlines/airport with the hotel. Services for hotel club members will be more engaging and dedicated.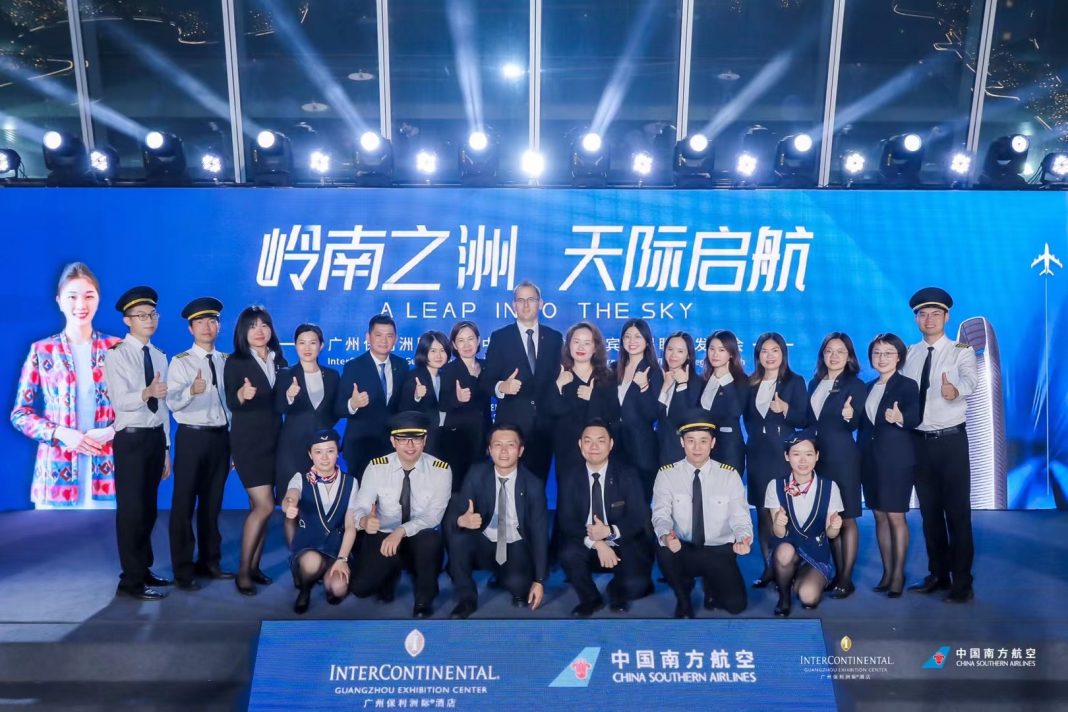 广州保利洲际酒店行政助理经理、市场销售部张腾女士表示,"酒店从开业伊始一直致力于打造创新的个性化服务。而中国南方航空在服务品质和智能系统领域一直走在行业前端,双方共同的服务理念是我们携手的契机。今天我们和南航贵宾礼遇的发布会既是建立服务的互联,也是我们彼此合作的开端,今后我们在个性化服务深耕的过程中,还将擦出更多创新的火花。"
"Since InterContinental Guangzhou Exhibition Center opened three years ago, we have been constantly seeking innovative service solutions. The cooperation with China Southern Airlines, who is leading in AI and service quality in the industry, comes naturally as we share similar service concept. Today, we take the first step to launch the cross-brand VIP privilege, tomorrow we seek a closer collaboration to create brilliant cases of innovative and customized services," said Frennie Zhang, Executive Assistant Manager-Sales & Marketing of InterContinental Guangzhou Exhibition Center.
---
广州保利洲际酒店
Intercontinental Guangzhou Exhibition Center
广州市海珠区阅江中路828号
NO.828 Yuejiang Middle Road, Haizhu District, Guangzhou
Tel:+8620 – 8922 8888
www.intercontinental.com