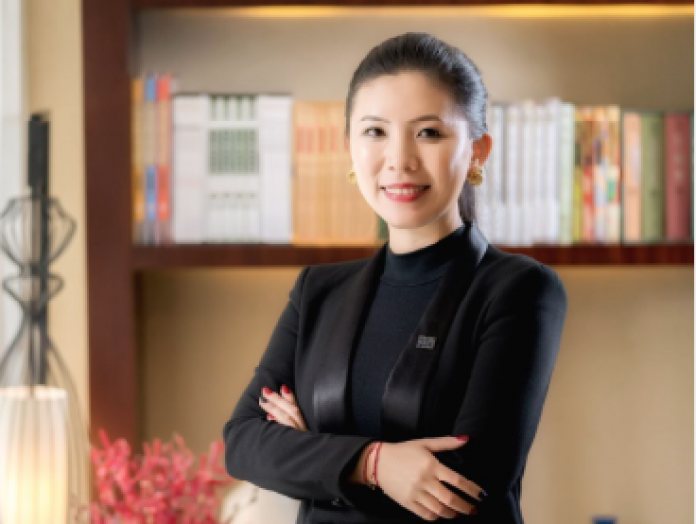 1. What initially inspired you to work in the hospitality industry?
I chose to study hospitality at university. This is because it is a major that covers many different areas from accounting to cooking, and field studies. It was a far more stimulating option than the other majors available at the time. Before I graduated, I completed a three-month internship. It was during this time that I discovered my love for working with people and that I enjoy working in a multi-cultural environment. This was when I decided to stay in this industry.
2. As an experienced hotel manager, what qualities do you think are of most value to those engaged in the hotel business?
I think there are two key qualifications that one must possess when working in the hospitality industry. First, one must have a natural flare for hospitality. An essential part of this is to truly enjoy working in this field and not just because this is what your superiors expect of you. Second, you need to be bold and courageous. To survive the hospitality industry, you need to rise to challenges on a daily basis, continuously push yourself and above all, be adaptable. To quote the Greek philosopher Heraclitus: "Change is the only constant in life."
3. When did your career with LN5 begin? And how did it feel to witness LN5 celebrating its fourth anniversary?
I first joined LN HOTEL 5 in 2016. In August that year, the hotel celebrated its first anniversary. Time flies and this year, we celebrated our 4th anniversary. I watch LN5 grow and develop like I would my own baby. Over the past three years, we have celebrated many successes and overcome many challenges. We have done all this together. The hotel would not be what it is without the team that makes successful development possible.
4. What kind of opportunities does your work with LN5 provide you?
I have spent many years working in the hospitality industry and this is my first time taking on the role of hotel manager. As LN5 is a boutique hotel with a limited number of associates, I often spend time with the team. We work on everything together. I believe this is one of the most unique experiences I have had in my entire career as I truly feel that part of a famil.
5. Since LN5 was founded, the hotel has won many awards due to its unique location and magnificent art interior. What factors do you think determine LN5's success?
First, the design concept of the entire hotel is based on the story and history of the city of Guangzhou. This is what differentiates us from others in the same market. Secondly, we have tried to incorporate this concept into our daily services and products. This is what makes us distinct for our clients. The hotel may share similarities with other boutique hotels at a first glance, but the difference is all in the details.
6. Are there any recent events or discounts at LN5 that you would like to share with our readers?
As the festive season is approaching, we do have quite a few celebrations to look forward to. Follow us on our official WeChat and SJL online news to stay up to date with weekly exciting offers.
1)Christmas Dinner, 688 yuan for two persons
2)New Year Dinner, 999 yuan for two persons / New Year Recommendation, 1588 yuan a night
3)Brunch on Sunday, 188 yuan per each (Cover Charge included), 288 yuan per each (free for sparkling wine)