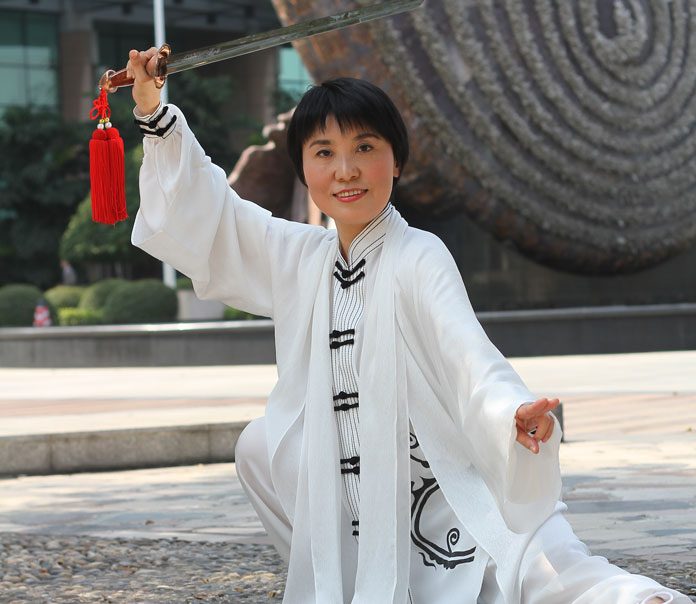 崔鲜华,Tracy Cui-广州白云机场铂尔曼大酒店业主代表-Representative of the Pullman Guangzhou Baiyun Airport Hotel owners' board.
As one of the representatives of the Baiyun Airport Pullman Hotel owners' board, Tracy Cui's success could be intimidating, but as soon as our interview began, it became apparent that her achievements depend in no small part upon her warmth and sociability. Having worked in hotels for 34 years, Tracy has a talent for working with people. Always one to think to the future, Tracy's rise to the top has been a well-managed feat, achieved with an open mind and an ability to adapt.
Upon completing her studies in Psychology, the hospitality industry immediately appealed to Tracy. Truly a people person, she was certain that she wanted to work with, interact with and assist the public on a face-to-face basis. Though the world, and the hospitality industry in particular is becoming an increasingly digitised domain and human interaction has become increasingly rare, Tracy was keen in insisting that the customer remains at the heart of the experience. Beginning her career in 1982, Tracy retains a sense of prestige that the hospitality industry has historically entailed: a world where customer is king.
Though preserving these ideals, Tracy assured us that the key to thriving in the hospitality industry is to remain open-minded and receptive to new ideas. Since starting out 34 years ago, she has continued to learn and work and improve. Evident both in her own success, and that of the Baiyun Airport Pullman hotel, it is clear that this combination of adapting and consistency is vital in staying relevant to a changing market. She told us how she sees every day with fresh eyes, ready to approach problems in new ways, whilst continuing to enjoy the work she does. At the Pullman Hotel this ideology is evident as staff stay on at the company, keen to progress in the hospitality industry, whilst genuinely caring about the experience of their customers. As new technologies develop, the hotel continues to create solutions to current issues.
Tracy described how balance was so important in every aspect of her life, ensuring that she enjoys a healthy work and home life. Having keenly practiced yoga and Tai Chi for the past 16 years, receiving two international certificates for her dedication and skill, she has become distinctly aware of how to maintain this sense of balance, developing a renewed attentiveness to the world around her. Her ability to grow as a person has developed from her capacity to sense when the time is right for change and knowing how best to apply her talents. Whilst former colleagues and friends have frequently changed career paths, Tracy knew that hospitality would continue to grow and evolve in a direction where her skills would become ever more relevant. She assured us that she has long sensed the hotel's good energy.
As talk moved to the success of the Pullman Hotel Tracy was keen to discuss the expansion project currently underway. Having just completed the construction of a new Eastern wing, adding a further 118 rooms and bringing the total to 578, not mentioning the new 1500m2 ballroom, the hotel is doing undeniably well. With its vital location at the heart of China's third largest airport, the incredibly high footfall could put a large strain on the hotel, but guests are consistently satisfied with their service. So well in fact, that Tracy was able to tell us that plans are underway for a second expansion due to take place in the hotel's Western wing. With a new theme park due to be built in the area, as well as an entirely new terminal to be added to Baiyun International airport, the Pullman hotel is well placed to tackle the increasing demand for overnight stays in the region.
Expanding upon this idea, Tracy explained to us that the future of the hospitality industry is so much more varied than simple overnight stays. Her 34 years in the industry suggesting a strong understanding of the way hotels are changing of course makes her opinion extremely valid, so we were eager to hear what she had to say. With an increasing digitisation of the way that industries are run, Tracy suggested that mobile applications would be able to transform hotels into platforms that encourage and invite a range of services to convene in one place: you'll be able to meet and entertain business clients, enjoy fine dining, experience entertainment and the arts, shop, dance and relax, all from the platform of the hotel.
Due to retire next year, Tracy's keen ability to judge a dynamic and changing industry has served her well. Waking at 3:30am every morning in order to practice three hours of yoga and meditation, she is committed to maintaining and prolonging the inner balance that has supported her success both in and out of work. Whilst the hotel is so much more than simply a product, Tracy assured us, too, that the employee is so much more than a walking machine. A deep understanding of the world around her, and a belief that each day should be seen as new and beautiful reflects her views on the hotel, where customer is king and a the staff remain warm and welcoming. You should leave with a sense of wellbeing. According to Tracy, "Happiness comes from inside and isn't for other people to give you. Once you master that, you can master yourself."