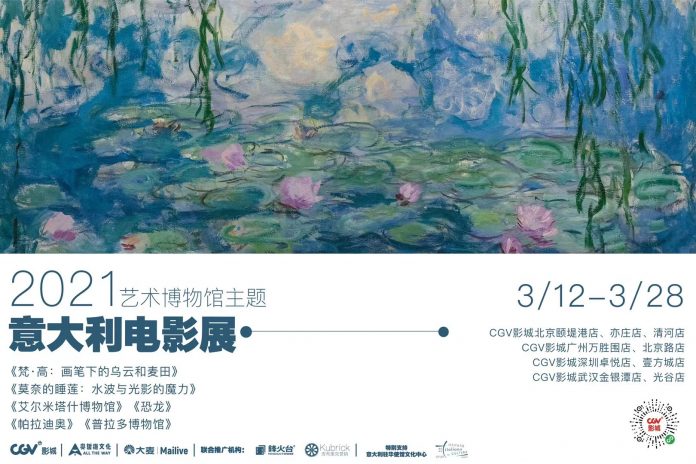 2021年艺术博物馆主题意大利电影展CGV影城华南站启程!3月12日-21日,一起透过CGV银幕走进世界大师博物馆,通过高清影像近距离感受大师的璀璨杰作,沉浸式体验难得一见的艺术瑰宝与科学奇观的光影盛宴!
2021 Art & Museum Concept Film Festival kicks off in South China. From 12th to 28th March, film lovers are invited to visit world famous museums and explore art masterpieces through immersive documentaries in high resolution on cinema screens in Guangzhou and Shenzhen.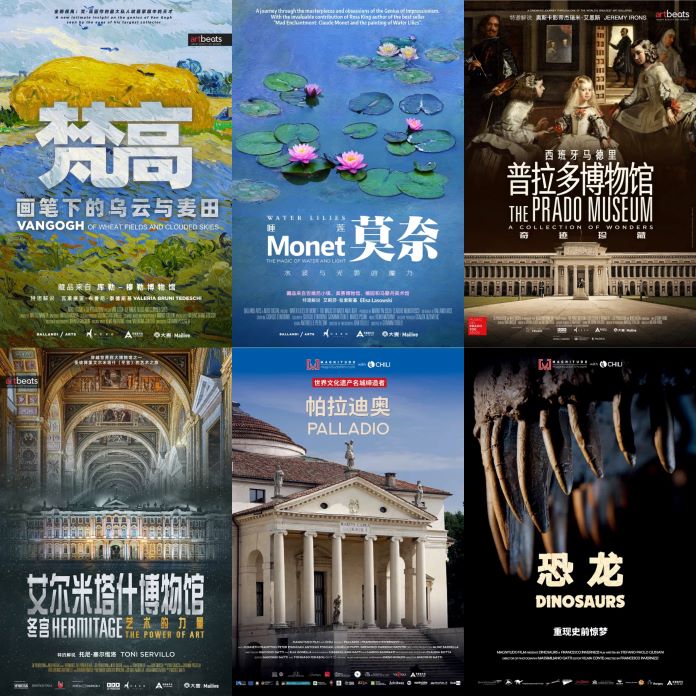 此次"主题电影展"将特别为观众呈现《梵·高:画笔下的乌云和麦田》、《莫奈的睡莲:水波与光影的魔力》,观众将在影片中,亲眼见到被放大的色彩、笔触、纹理;还有《普拉多博物馆》、《艾尔米塔什博物馆:艺术的力量》中琳琅满目的画作与珍奇,以及《帕拉迪奥》、《恐龙》中惊鸿一瞥的人文地理风貌。
Six Italian documentaries on art and architecture are being screened at CGV cinemas in Guangzhou and Shenzhen: "Van Gogh: Of Wheat Fields and Clouded Skies", "Water Lilies of Monet — The Magic of Water and Light", "The Prado Museum: A Collection of Wonders", "Hermitage: The Power of Art", "Palladio" and "Dinosaurs".