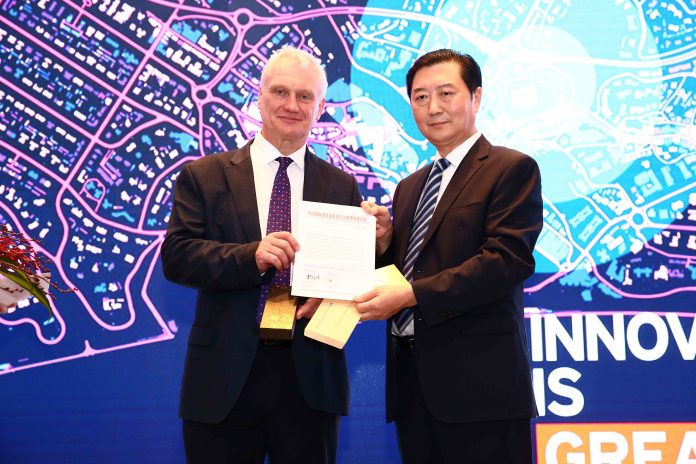 英国国际贸易部(DIT)今天在深圳举办的英国智慧城市招待酒会上启动了2018年英国国际贸易部金融科技大奖赛(香港及大湾区)。
The UK Department for International Trade (DIT) today launched the DIT FinTech Awards 2018 – Hong Kong and Greater Bay Area during the UK Future Cities Evening Reception in Shenzhen.
在成功举办了三届大奖赛后,第四届英国国际贸易部(DIT)金融科技大奖赛将范围从香港扩展到了大湾区。该项大奖赛将为来自中国内地和香港的企业提供一次绝佳的机会:领略英国世界一流的金融科技生态系统的魅力,并与潜在客户、行业同行以及投资者进行密切的互动与交流。
Entering its 4th year, the DIT FinTech Awards have been extended from Hong Kong to cover the whole Greater Bay Area. The awards offer businesses from China and Hong Kong an exciting opportunity to explore the UK's world leading FinTech eco-system and get connected to potential clients, peers and investors.
金奖获胜者将得以参加为期5天的商务行程以考察英国金融科技行业的发展。行程包括了免费的往返航班和酒店住宿以及独家参与12月初在伦敦举办的高端活动,与行业领袖及部长级官员会晤。
The Gold Award winner with the most outstanding business plan will be rewarded a five-day tailored programme in early December to explore the Fintech sector in London and Edinburgh, including free flights and accommodation as well as exclusive access to a major high profile event in London with leading industry and Ministerial attendees.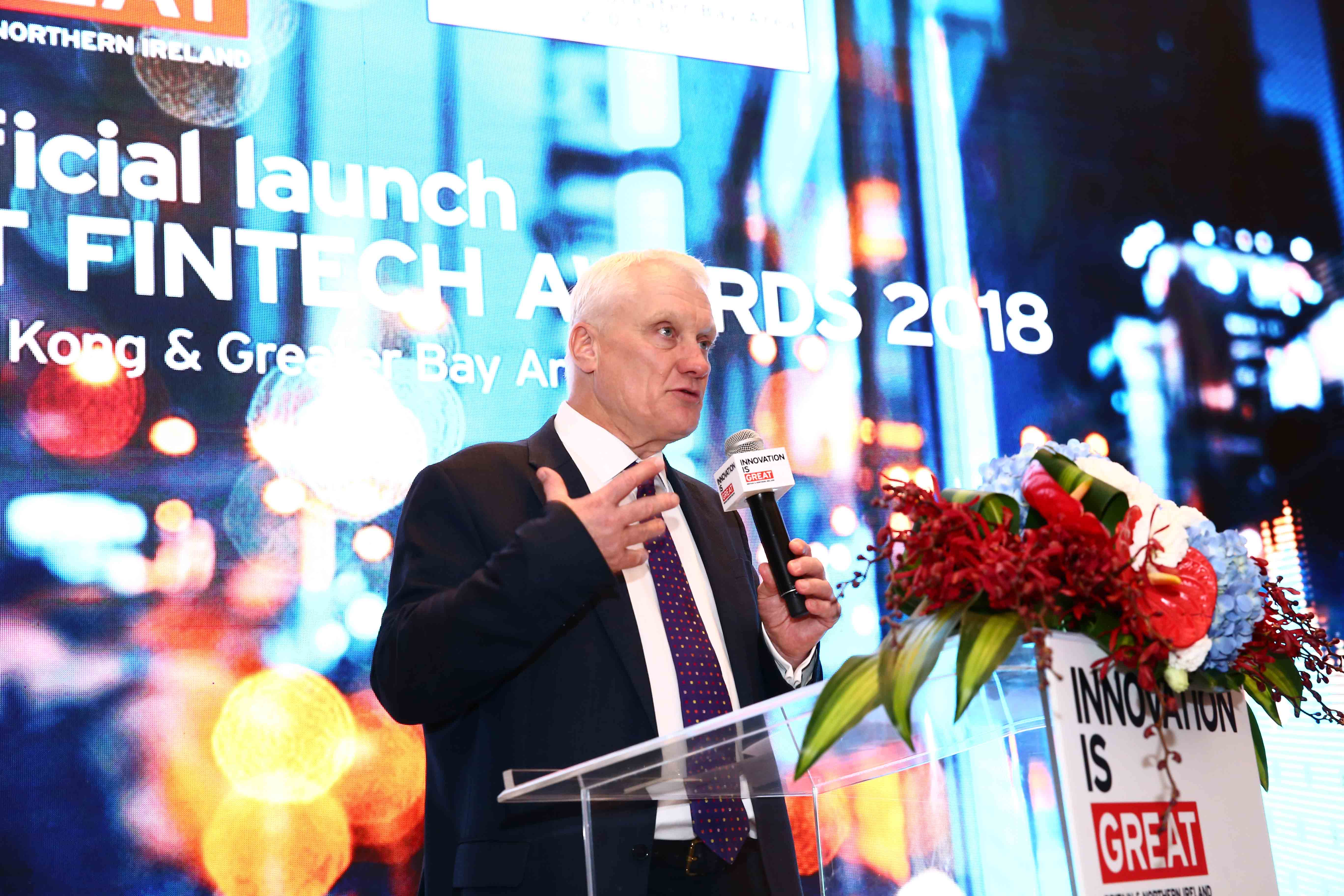 参加此次活动,申请者需要提交3到5页的商业计划书(以英文撰写)至fintechaward@bcg.org.hk, 概述企业在以下方面的优势和能力:
To enter the competition, candidate companies are asked to submit a business plan to fintechaward@bcg.org.hk with 3 to 5 pages, outlining the strengths and competences on the following areas:
创新 | Innovation
市场增长潜力 | Market growth potential
团队经历和背景 | Team's experience and background
在英国的发展计划和前景 | Prospect for growth in the UK
申请提交的截止日期为2018年10月5日。申请材料将由行业专家、风险投资者和英国国际贸易部官员进行初步评审。入围公司将被邀请参加于10月底举行的入围演说。最终获胜者将在11月份英国国际贸易部举办的金融科技颁奖典礼上公布。
The deadline for submission is 5 October 2018. Applications will be vetted by sector experts, venture capitalist and DIT specialists. Shortlisted companies will be invited to attend a pitching session at the end of October. Winners will be announced at the DIT FinTech Award Ceremony in November.
今年的大奖赛由NEX、毕马威、司力达律师事务所及国泰航空赞助,并得到苏格兰国际发展局、数码港、香港电脑学会、香港科技园、香港投资推广署、中国互联网金融协会等合作伙伴的支持。更多的赞助商与合作方将会陆续公布。
supported by strategic partner Scottish Development International, and partners including Cyberport, Hong Kong Computer Society, Hong Kong Science and Technology Park, InvestHK and National Internet Finance Association of China. More sponsors and partners will be announced.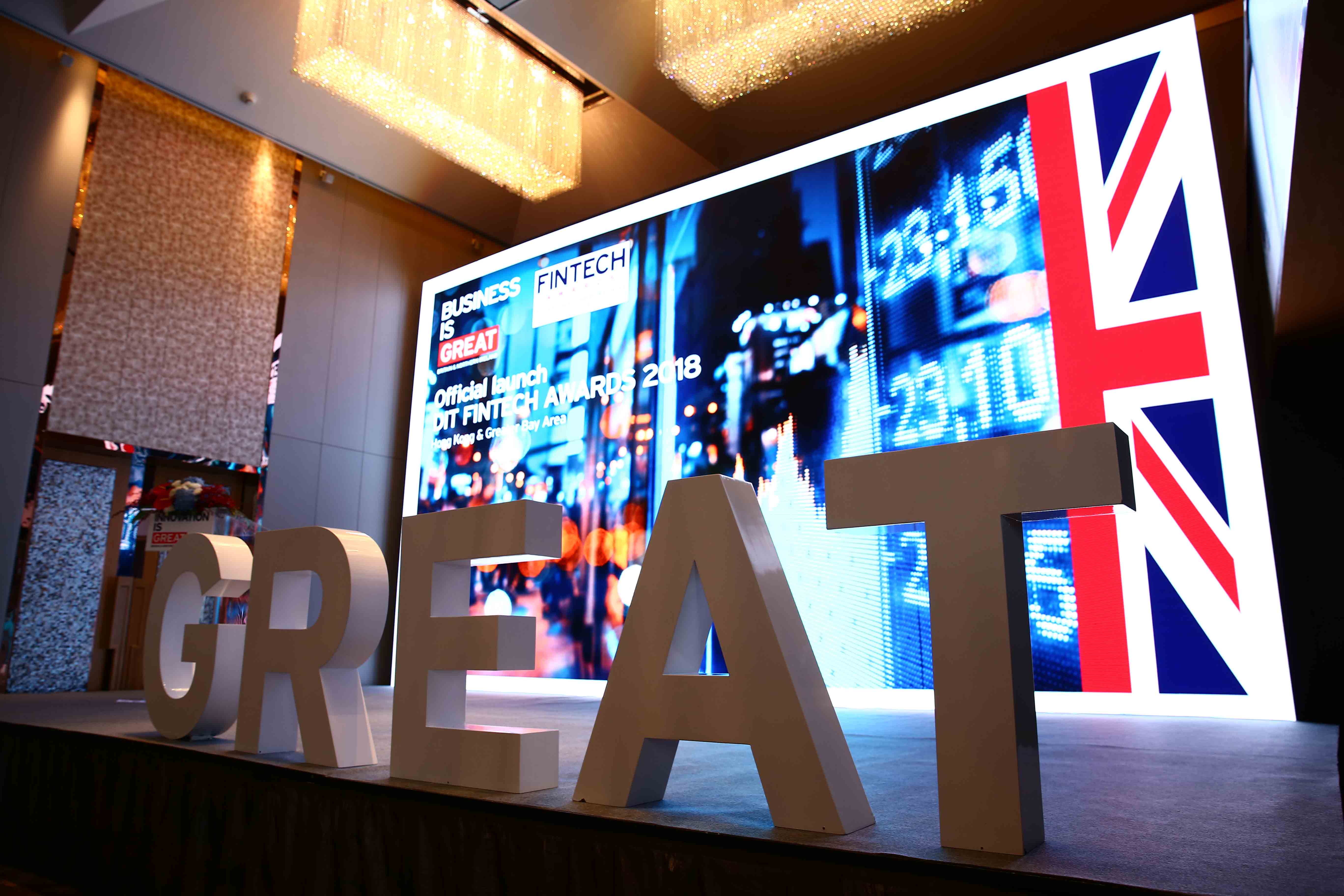 根据英国创新金融协会的一份报告[1],英国金融科技行业正在蓬勃发展,该行业雇佣了超过76,000名员工,已经从颠覆性的根源发展成为了一个独立的行业。受益于全球最灵活和创新的监管环境,英国金融科技行业拥有全球知名的人才库、领先的商业生态系统以及研究机构。2017年的数据显示,英国金融科技吸引到的风险投资达到了创纪录的130亿英镑,比2016年增长了153%,有力地证明了英国金融科技行业的发展壮大。
According to a report by Innovate Finance, the UK FinTech industry is thriving and representing a total workforce of over 76,000 employees. The sector has grown from its disruptive roots into an industry in its own right, with a globally renowned talent pool and an exceptionally strong eco-system of businesses, and research institutions all leveraging the most flexible and innovative regulatory environment in the world. The significant investment that the UK FinTech industry attracts is testament to this growth, with a record high £1.3billon of venture capital invested in 2017, up 153% from 2016.
更多详细信息,请访问:http://bit.ly/2MqbZrF
For more information, please visit: http://bit.ly/2MqbZrF
[1] https://www.innovatefinance.com/2017investment/