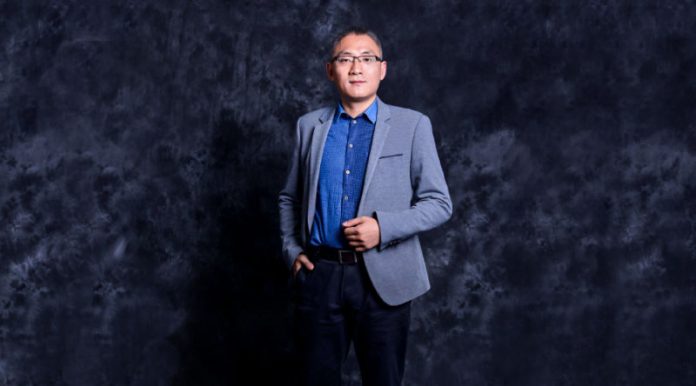 曹国梁, 广州木西生活·鹿驻首席执行官 – Leon Cao, CEO, DeerHouse, Guangzhou.
DB:你怎么想到创立'木西生活·鹿驻'的想法?How did you have the idea of starting DeerHouse?
我也是两个孩子的父亲,几年前与妻子经常带两个小孩去旅游,往往要订两个房间,孩子也不大,分开两间住很不方便。而三年前,我去罗马的时候再罗马斗兽场旁边定了一套loft,那里有客厅,有厨房,我们可以像当地人一样,买点食材在厨房做做饭,也能一起聚在客厅看看电影。休息的时候又有自己的房间,也有自己的私密。回到国内,我又开展了新一轮的创业历程,起初我们叫做木西民宿。因为我因为工作的关系经常到法国,听的最多的一个词就是Merci,是感恩的意思,去这个名字是希望延伸merci感恩的概念和情怀,感恩从陪伴身边人开始。暂别忙碌的生活,打破距离和阻隔,一起出发,共享结伴出行的乐趣,享受相伴时光。但是走了一段时间,我们都觉得Merci的意义很大,是一种生活态度。我们想在住宿这一块,建立一个更直观的品牌。于是,在小伙伴的头脑风暴中,我们从200多个名字选出了鹿驻。
A trip with my family inspired me to have this idea. I am a father with two kids. A few years ago, I often travelled with my family. We usually needed to book two rooms, but in fact, my kids were still little. So I found the idea that we had to live separately inconvenient. Three years ago, I went to Rome and booked a loft service there. It was equipped with a living room, a kitchen and everything. When we stayed there, we felt like at home. We could cook, watch TV or movies and chat together. When I came back to China, I began another adventure, which was to establish DeerHouse. As I need to go to France a lot due to work, I often hear a word "merci", which means "thank you". I want the meaning of "merci" to show love and gratitude as well as give a new meaning of life to my brand. I want people to stay out of busy work and enjoy life and travelling. So the attitude of "merci" means a lot to us. We want to keep a foothold in accommodation service and build our own brand. So, after a brainstrom of our team, we picked "DearHouse" among 200 names.
DB:能说说'木西生活·鹿驻'的生活理念吗?What is the life concept of DeerHouse?
主要是让结伴出行的朋友提供高品质的异地生活,无论何时、何方都让出游者有家的感觉,有融洽相处的空间,有舒适的私人房间,让每一次出行都成为美好的时光。
A higher-quality stay is offered for group travellers. We can make them feel at home whenever and wherever. They are also allowed to have a cosy space and a private room, which turns their trip into a great time every time.
因为我们相处的时间越来越少,交流可以说是没有,出现的矛盾也会越来越多,所以我们需要更多的相处时间、交流时间、学习时间。有人说人生没多少个十年,聚一次少一次,我们要珍惜我们现在相处的时间,所以我们要打造一个舒适融洽的氛围,让人可以完全的放松自己,放下自我,互相倾诉的环境,这就是我们要打造的理念。
As we share fewer and fewer time with our family and friends nowadays, there emerge more conflicts than we can imagine. So we need more time to communicate and spend with them. Life is short and we need to cherish the time we spend with our beloved. So I want to build a harmonious environment for people to relax, to talk and to understand.
DB:木西与其他住宿平台有什么不同?What are the differences between DeerHouse and other hospitality service platforms?
我们不做平台,我们只做品牌,我们做的是一个高品质的共享住宿连锁品牌,他们对标的是淘宝,而我们对标的是京东。我们是首家共享住宿经营机构将成熟的连锁酒店运营管理体系STEP(S-standard,T-training,E-execution,P-perfection)引入到本领域,也是业内首家自行投入大量资金与经力组建清洁团队的共享住宿机构。我们为了让我们的标准做到极致,我们把花园酒店有着20多年的房务管理经验的 邀请到我们的团队当中。把督导以及标准落地的工作落实到位,将我们的放心承诺做到极致。
We are more than a platform; we are a reliable brand to everyone and we want to be a high-quality sharing accommodation chain brand. We are professional in operating the brand and we are the first sharing accommodation provider that introduces STEP(S-standard,T-training,E-execution,P-perfection)system in this industry. Meanwhile, DeerHouse has its own cleaning and housekeeping team, which also writes a new chapter in the sharing accommodation industry. DeerHouse promises its customers with hearty service. We have a great team which can apply the twenty-year experience of garden hotel management to our accommodation service. We have a down-to-earth work attitude and we guarantee each dweller with a supreme stay.
DB:你在管理和运营木西期间收获最大的乐趣是什么?What is the biggest fun you enjoy when running DeerHouse?
在这个过程中,最大的乐趣莫过于看着鹿驻的团队日益壮大,也日益成熟的时候心中就有一种特别的感动,在这个浮躁的时代,这群80后90后的年轻人正在一步一脚印地将放心落实到各个细节当中,这也实在难得。
The biggest joy that I have during working is that I am so happy to witness the growth of my team in DeerHouse. This is so touching to me. In this flighty era, such young generations as the 80s and the 90s are marching into the future with one step at a time, which is rarely seen.
同时,看到客人的认可也让我感到十分的感动。在运营大半年的时间,我们的用户满意度将近百分之百,这个在我们各大平台的房间都能看到最真实的反馈。过年期间,我亲自接待过一家人,一进门女主人先是进了厨房看了一圈,就跟我说"太好了,还担心新年期间到处吃饭都不方便。现在这边设施这么齐全,完全可不用担心了"。几个小孩子非常也非常兴奋,和老人家一起坐在沙发上研究起我们的投影。然后退房的时候帮我们把我们的房间打扫收拾了一圈,东西都放得整整齐齐的,还留了个纸条说非常满意我们的房子,也感谢我们的招待。当时我就有一种感觉,再累也是值得的。 At the same time, when our customers recognize our hard work and efforts, I will also feel deeply touched. During the operation in half the year, we received almost 100% consumer satisfaction. In our platform, the most authentic reviews and comments about our service can be found. During the spring festival, I personally received a family. When the female dweller first took a visit around the kitchen, she said, "bravo! I could cook during the Chinese new year!" Later, her kids were very excited and they sat with the old on the sofa, discussing how to use our projector. When they checked out the room, they cleaned the room by themselves, and left a note telling us that she liked our room and our service! I had a feeling at that moment – no matter how tired I was, it was all rewarding.
DB:能谈谈木西在中国未来的发展前景吗?有考虑让它走向国际市场吗?Could you tell us the prospect of DeerHouse in China? Have you ever considered to make it go global?
今年,鹿驻将会在今年覆盖全国50个核心城市,2018年会正式进入国际市场,我们要让更多出游的人,可以体验到我们的核心所在。我们也要让鹿驻在国内的市场成为放心住宿的代名词。因为客户的要求是越来越高的,我们要不断的完善自己,改进自己,不然很难向世界迈步。
This year, DeerHouse will cover 50 main cities nationwide and in 2018, we will make an official move to the international market. We want more travellers to experience our service and life concept. We also want DeerHouse to be a reliable and word-of-mouth brand in the domestic market. As customers' requirements are getting higher, we need to keep improving ourselves to catch up with the trend of the world.
DB:我们能从什么渠道了解更多'木西生活·鹿驻'?Where can we get more information about 'DeerHouse'?
微信公众号 WeChat Account:Mercibnb-S