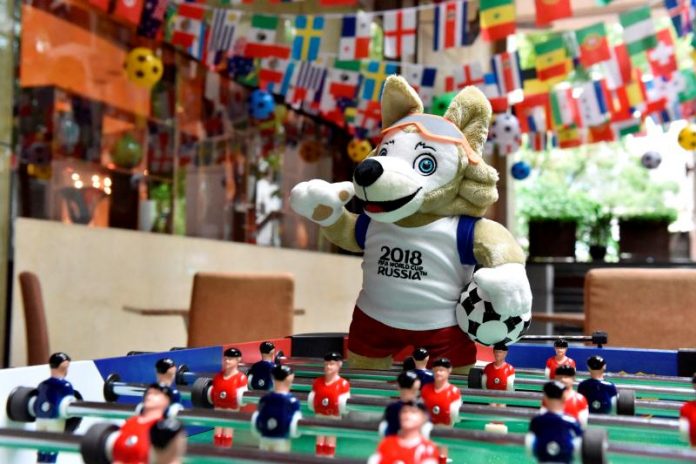 The exciting and passionate 2018 FIFA World Cup in Russia is approaching. With World Cup fever, staring from now to July 20, Cafe Marco @ Marco Polo Shenzhen will present you the Seafood Dinner and new BBQ party to delight your favorite football teams with beers!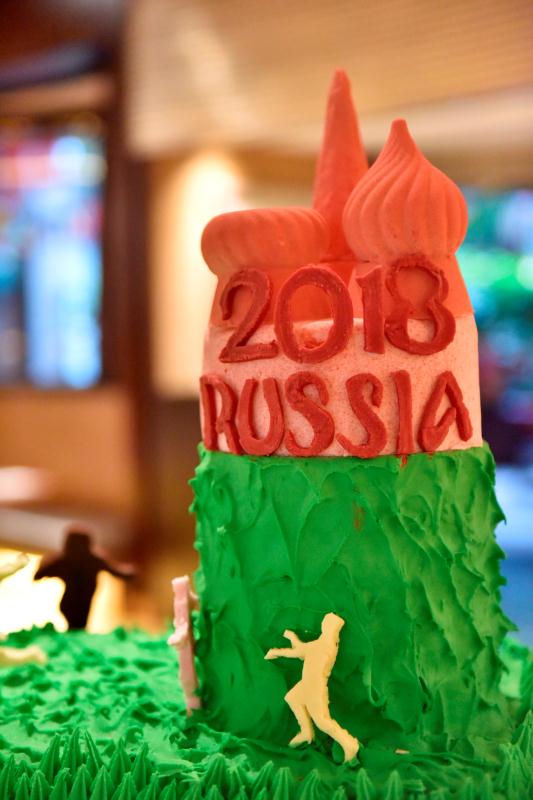 To provide you and your friends the best place to watch the World Cup Football Live, Marco Polo Shenzhen has been prepared two large screens at Terrace @ Cafe Marco and Lobby Lounge. Besides, a variety of fresh seafood with Boston lobster, snow crab legs, oyster, flavored crayfish will spoil this wonderful summer. Several attractive Tapas, Russia drinks, and beers & snacks set menu will be offered at Lobby Lounge etc.
Meanwhile, to let you enjoy more during this fever period, lots of fun activities like beer competition, soccer ball competition, prize-given guess etc. will be launched as scheduled then.
Pricing: RMB328 per person, dinner buffet
Tel: 0755- 3339 7714
The price is subject to 10% service charge and 6% VAT.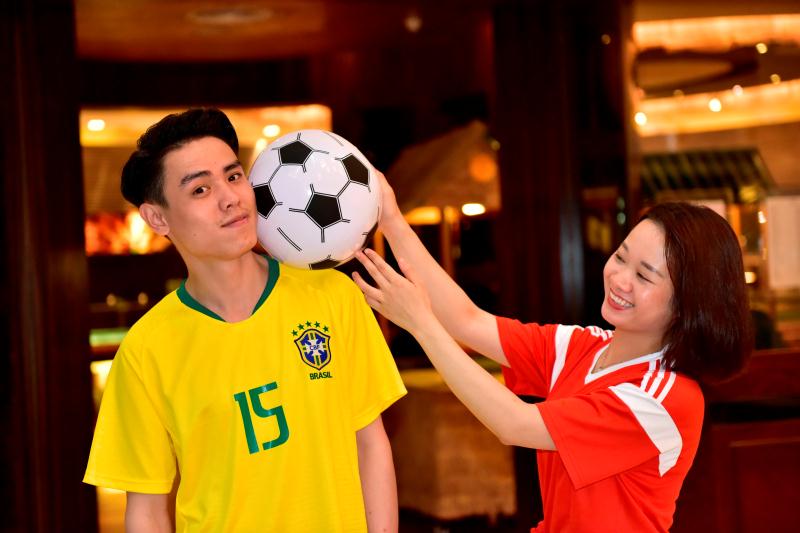 About Marco Polo Shenzhen
Marco Polo Shenzhen is located in the heart of Futian Central Business District, and is only 15 minutes to the Lowu Railway Station and Shenzhen Bay Port, 20 minutes to Shenzhen North Railway Station and Shenzhen Bao'an Airport, and 10 minutes to Futian/Huanggang Checkpoint. The 391 well-appointed rooms and suites are equipped with broadband Internet access, luxurious bathrooms, and state-of-the-art communications and entertainment facilities. Situated from the 35th to 41st floors of the hotel, The Continental Club provides the most luxurious accommodations for travelers. The hotel has 6 restaurants and bars, including Café Marco, Margarita Bar, Connect (lobby lounge), Carrianna Chinese Restaurant, Nishimura Japanese Restaurant and MCClub. Marco Polo Shenzhen has 31 function rooms, including Marco Polo Ballroom and one auditorium, which can accommodate up to 3,000 people and provide the ideal Shenzhen venue for meetings, seminars, and social events. The hotel's fully equipped Fitness Center includes a gym, sauna, and outdoor swimming pool, and hotel guests can indulge in relaxing spa treatments at the renowned Pure Spa.
For more information please visit marcopolohotels.com
About Global Hotel Alliance
Global Hotel Alliance (GHA) is the world's largest alliance of independent hotel brands, bringing together 35 brands with 550 hotels in 76 countries. GHA uses a shared technology platform to drive incremental revenues and create cost savings for its member brands.  GHA's award-winning loyalty programme, DISCOVERY, provides nearly 10 million members exclusive opportunities to immerse themselves in local culture wherever they travel. For more information, visit gha.com