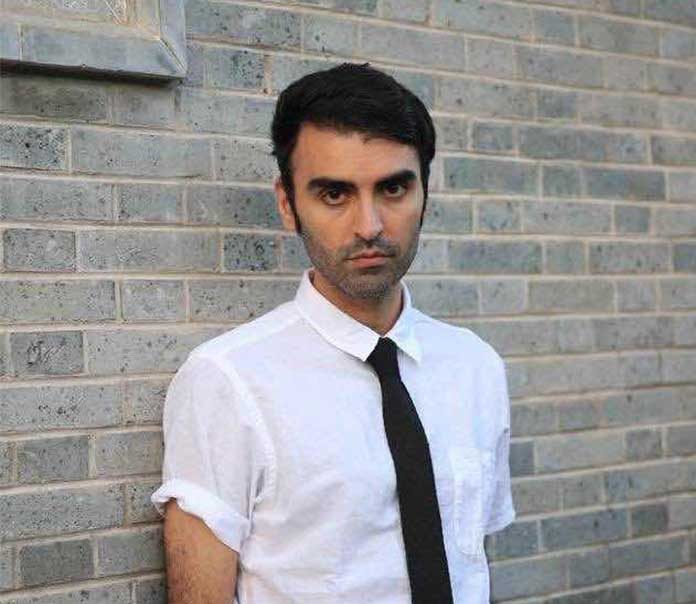 Marco Santaniello, Graphic Pop Artist
Marco Santaniello是一名国际平面设计师,专注于流行艺术。他出生在科森扎,位于意大利南部。Marco获得了传播学学士学位。他的数字艺术印刷在画布上,并在世界各地的画廊展出。Marco在巴西的阿雷格里港、韩国汉城和中国义乌作代表,正尽可能多地寻求世界各地的代表。他还参加了台北的艺术博览会,他在台北生活了近2年。
Marco Santaniello is an international graphic artist that specialises in Pop Art. Born in Cosenza, South Italy, Marco has a degree in Science of Communication. His digital art is printed on canvases which he has exhibited in galleries worldwide. Marco has representations in Porto Alegre in Brazil, Seoul in South Korea and Yiwu in China, and is seeking as many representations around the world as possible. He also partook in art fairs in Taipei where he lived for almost 2 years.
艺术家可以在他们的作品中传达信息。如果您有想要传达的理念,您希望通过作品传达什么?Artist can project a message within their work. What philosophies do you wish to convey through yours, if you have any?
有时候,艺术品只是艺术品,并不总是存在信息或者目的的。然而,我在工作中表现出的长处很少。首先,作为人类的我们基本是相同,应该相互坦诚开放。对任何人都不应有任何界限或差异。另外,如果人们不总是盯着手机看,他们就会发现到处都存在美。同样,在一个迫使你顺从和成为消费者的社会里,做你自己是最难的事。但我们应该始终督促自己这样做。
Well, sometimes artworks are just artworks and do not always have a message or purpose. I, however, do have few strong points that I display within my work. Firstly, we as humans are basically the same and should be open to one another. There should be no boundaries nor differences of any kind held towards any human being. Additionally, if people stopped looking at their phones all the time and pay attention, they would be able to see that there is beauty everywhere. Also, in a society that pushes you to conform and to be a consumer, being yourself is the hardest thing you can do. But we should always push ourselves to do this.
您的作品融合了大胆的色彩和流行艺术。请问您为什么选择流行艺术作为您的首选媒介?
Your work incorporates daring colours and encapsulates the culture of pop art. Why did you choose pop art as your preferred medium?
我并不是故意选择它,我只是与生俱来的。通常情况下,当你听到流行艺术的时候,你会想起著名艺术家,但我对流行艺术的看法是"通俗"艺术:生活中各行各业都很容易理解它。作为一名艺术家,我也总是与人交谈,并与购买或欣赏我的人保持联系。
I did not really choose it on purpose, it just grew on me. Usually when you hear of pop art, you think of the same famous artists, but my idea of pop art is "popular" art: easy to understand for all walks of life. As an artist I am also always available to talk to and I keep in touch with people that buy or appreciate what I do.
我知道您在伦敦、巴黎和米兰举办过街头时装秀,并且设计了自己的服装系列。时装和艺术行业展示了您什么样的个性和自我表现?I understand that you have organised street fashion shows in London, Paris and Milan, and have designed your own clothing line. What have the industries of fashion and art shown you about individuality and self-expression?
那是我过去的一部分,也是我创作过程的开始。现在我认为时尚和艺术并没有什么共同点。我很厌倦两者都在走向商业风。
That is now part of my past, that was the very beginning of my creative process. Nowadays I think that fashion and art do not really have a lot in common. Both worlds are heading towards a business tag style which I find rather annoying.
 请问您如何通过你不时的讽刺的艺术作品来推动社会界限?您为什么认为这样做很重要?
How do you try to push social boundaries through your sometimes satirical pieces of art? Why do you believe it is important to do this?
我认为大众媒体、科技、大型公司和机构试图让人们像僵尸一样生活,这限制了我们的自我表达。我试着用有趣而有意义的艺术品来唤醒他们。在艺术中推行社会和政治界限是非常重要的;这正是我的讽刺艺术作品所做的。此外,我相信科技使人们感情疏远,互相害怕。请清醒吧!
I think that mass media, technology, large corporations and institutions try to make people live like zombies which limits our self expression. I try to stop this by waking them up with funny yet meaningful artworks. It is very important to push social and political boundaries in art; and this is exactly what my satirical artworks do. Also I believe technology is making people more emotionally distant and afraid of one another. Wake up please!
除了您自己的创意之外,您还有从其他艺术家中得到灵感吗?Apart from your own creative ideas, are there any other artists that you have taken inspiration from?
我开始是对Andy Warhol's的流行艺术有感觉的,但这并没有持续多久——在纽约生活了3年之后,通过接触认识他的人,我了解了他一切,之后我就不再关心他了。这些天来,我完全专注于艺术和生活方式,就像我一步步地突破了我的艺术世界。我的目标是为全世界的观众展示我的作品,这就是为什么我活得像环球旅行一样。现在,我唯一的灵感来自于我自己和我对自己的生活和旅行的记录。
I started to have feelings for Andy Warhol's pop art, but this did not last long – after living 3 years in New York and learning more about what he stood for by getting in touch with people that knew him I stopped caring for him after a while. These days, I am totally focused on my way of art and my life as I break through the art world step by step. I aim to showcase my work for an audience that spans worldwide, which is why I live like a globe trotter. In present days, the only inspirations I take are from myself and from what my brain records during my own life and travels.
在中国您去过哪些城市,中国文化、时尚和建筑的是否有影响您的工作?Which cities in China have you visited, and has the Chinese culture, fashion and architecture impacted your work in any way?
尽管中国有一些官僚主义我觉得很讨厌,但我必须说,中国是我见过的最好的国家。人,地方和历史,这一切都让我惊叹。我住在北京,2015在798艺术区举办了个人画展,我很幸运地看到了美丽的上海城市。今年5月到6月,我在义乌市博物馆举办了第一次博物馆个人展。无论我去哪里,我总是尽可能吸取更多的生活经验。所以现在我永远都具有一颗中国心,这是我的一部分。我迫不及待地想要探索更多的城市,并在未来几年里,在整个亚洲大陆的开展艺术项目。
Despite China having some bureaucratic ideals I find irritating, I must say China is the best country I have ever experienced. The people, places and history, it all amazes me. I lived in Beijing, where I had a solo exhibition in in the 798 Art District in 2015 and I was lucky enough to see the beautiful city of Shanghai. I also just had my first Museum Solo exhibition in the Yiwu City Museum from May to June of this year. Wherever I go, I always try to absorb as much life experience as possible. So now I will always have a part of China's heart inside of me. I cannot wait to explore more cities and start art projects all over the Asian continent in future years.
最后,到目前为止,在你的职业生涯中什么是您觉得最值得骄傲的时刻?Finally, what has been your proudest moment in your career so far?
我的第一次个人展于2013在曼哈顿纽约的切尔西艺术区举行。2015年,我在汉城,大田,阿雷格里港和北京参与了四次个人展。之后2016在米兰,我与全球时尚品牌Belstaff合作,今年我在义乌已经有了我的第一个个人展览。现在我流行艺术是两个博物馆的一部分:义乌市博物馆和位于巴西阿雷格里港的当代艺术博物馆MACRS。我对工作的认识逐年增加,我期待着将来有更多的机会。
My first solo exhibition took place in 2013 at the Chelsea Art District in Manhattan, New York. The year 2015 allowed me work in Seoul, Daejeon, Porto Alegre and Beijing where I partook in four solo exhibitions. I then collaborated with worldwide fashion brand Belstaff in Milan in 2016, and this year I have had my first solo museum exhibition in Yiwu. My pop art is now part of two museums: Yiwu City Museum and and MACRS, a contemporary art museum in Porto Alegre, Brazil. Recognition of my work increases by the year, and I look forward to more opportunities in the future.
Facebook : Marco Santaniello Pop Art
Twitter/Instagram : Superstarmix
WWW.MARCOSANTANIELLO.COM
Wechat: