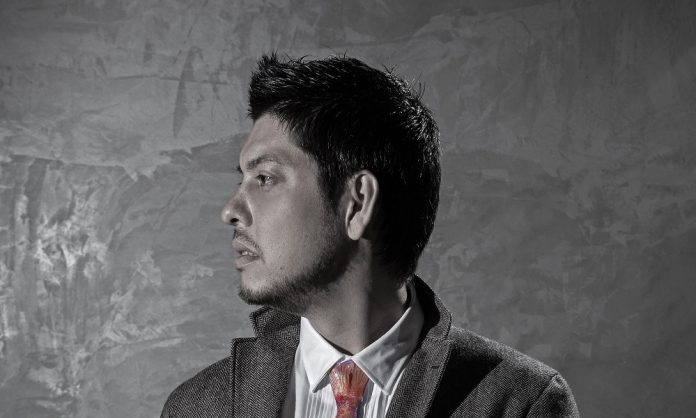 Mandarin Oriental, Guangzhou From 25-29 May 2017, make a date with United States Michelin-starred Chef Jeff Ramsey at the Taikoo Lounge at Mandarin Oriental, Guangzhou. Diners and guests from all over the world have the opportunity to be delighted and entertained by Chef Ramsey's superb culinary skills and creative dishes.
During this culinary showcase by Chef Jeff at the the Taikoo Lounge, diners can expect to savour his culinary creations in the set lunch and dinner menus, which feature signature dishes such as Grilled Wagyu and Miso Marinated Amadai, Unagi Sunchoke and Ootoro Spring Roll (Chopped Bluefin Tuna Belly with Ginger Shallots, Crispy Shell).
Prices:
Lunch 6 dishes (12:30pm – 2:00pm)
CNY 888* per person
CNY 1,188* per person with paring wines
Dinner 8 dishes (6:30pm – 8:00pm/ 8:00pm – 10:00pm)
CNY 1,288* per person
CNY 1,888* per person with pairing wines
*All prices are subject to additional 15% service charge
Each dining session is limited to only 12 guests. As the seats are limited, we recommend that guests make their reservations as soon as possible.
For reservations and booking, please call + 86 20 3808 8881.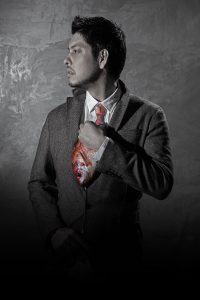 Chef Ramsey was born in Japan and began his 8-year culinary training as a sushi chef in 1996 at Tako Grill in Bethesda, MD. During that time, he trained with the legendary Masayoshi Kazato, the official Sushi Ambassador of Japan who subsequently bestowed upon Chef Ramsey the honour of officially being the first non-Japanese Master Sushi Chef. Chef Ramsey continued to advance his culinary career by training under Chef Jose Andres, protégé of the legendary Catalonian chef Ferran Adria of El Bulli. Subsequently, Chef Ramsey had the honour of being invited by Japanese "Super-chef" Hide Yamamoto to open the 6-star Mandarin Oriental Tokyo hotel.
Adept at exploring modernist a culinary style, Chef Ramsey is able to consistently delight his customers with unique and creative dining experiences. As such, Chef Ramsey has won the Michelin Star many times and he retains the honour of being the first and only American to earn a Michelin Star outside of the United States.
About Mandarin Oriental, Guangzhou
Located next to TaiKoo Hui Shopping Centre, each of the hotel's 233 spacious guestrooms, 30 suites and 24 serviced apartments reflect the Group's distinctive elegance and style. Diverse dining choices include Jiang by Chef Fei, one of China's most notable chefs known for his creative flair; a classic grill restaurant, Ebony; The Taikoo Lounge; The Mandarin Cake Shop and The Loft. The Spa at Mandarin Oriental, Guangzhou offers city dwellers and visitors a rare opportunity for peace and tranquillity with nine private treatment rooms. Top-tier meetings and function facilities are spacious and equipped with the latest technology, and the hotel's expansive 750 square metre ballroom is the city's premier celebration and events destination.
About Mandarin Oriental Hotel Group
Mandarin Oriental Hotel Group is the award-winning owner and operator of some of the most luxurious hotels, resorts and residences. Having grown from a well-respected Asian hotel company into a global brand, the Group now operates, or has under development, 45 hotels representing almost 11,000 rooms in 24 countries, with 21 hotels in Asia, nine in The Americas and 15 in Europe, Middle East and North Africa. In addition, the Group operates or has under development, 15 Residences at Mandarin Oriental connected to its properties.
Photography of Mandarin Oriental is available to download in the Photo Library of our Media section, at www.mandarinoriental.com.
Visit Destination MO (http://www.mandarinoriental.com/destination-mo/), the online version of Mandarin Oriental Hotel Group's bespoke publication, MO. News about our award-winning hotels, the best dining experiences, spa treatments, travel retreats and interviews with the Group's celebrity fans is now just a click away.
Further information is also available on our Social Media channels.
Listings
Summer Radiance at The Spa by Mandarin Oriental, Guangzhou.
Treat yourself to our signature salt scrub followed by a nourishing body wrap of sweet almond and evening primrose that will leave your skin feeling soft and silky whilst encouraging skin cell renewal and rejuvenation.
60 minute Summer Radiance is available at CNY 680* per person.
For more information, please call: + 86 20 3808 8879
Ebony
The New A La Carte Menu
Inspirations of spring are celebrated in the new menu at Ebony masterfully developed by Chef Vincent Wong. Come and indulge in his new signature creations such as Sea Urchin Custard; Pistachio-Crusted Lamb Loin; and Slow-Cooked Red Gurnard.
For more information, please call: + 86 20 3808 8884
Mandarin Oriental, Guangzhou
389 Tianhe Road, Tianhe District Guangzhou 510620, China