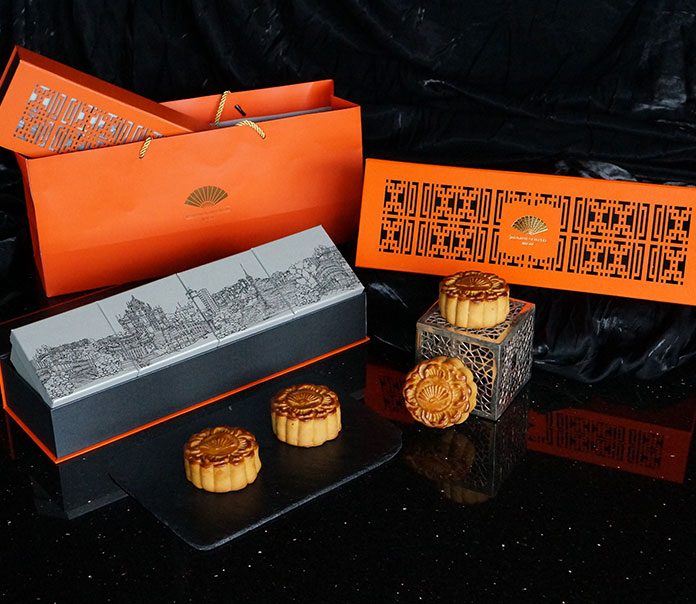 澳门文华东方酒店秉承一贯传统,推出「愉悦中秋」月饼礼盒,今年与慈善机构 – 澳门扶康会合作,礼盒内的风景画由展能艺术家 – 梁英伟创作,他是一名自闭人士,在扶康会接受训练时被职员发掘他的天份及培育。英伟因喜爱用0.38型号的黑色针笔作画,故有「零点叁捌」之别称。其画作细致且布局层次分明,亦会将独特的思维想法融入在风景画作中。
In celebration of the Mid-Autumn Festival, Mandarin Oriental, Macau is featuring an exquisite artwork of Macau's landscape by Leong Ieng Wai on its mooncake box.
An autistic youth, Leong's artistic talent was first discovered when a staff member of Fuhong Society found his sketches, crumpled up in the bin. Leong has a strong illustrative ability and can skilfully outline persons, buildings and vehicles on paper. His special preference of using 0.38mm ballpoint pen has earned him his nickname, "0.38".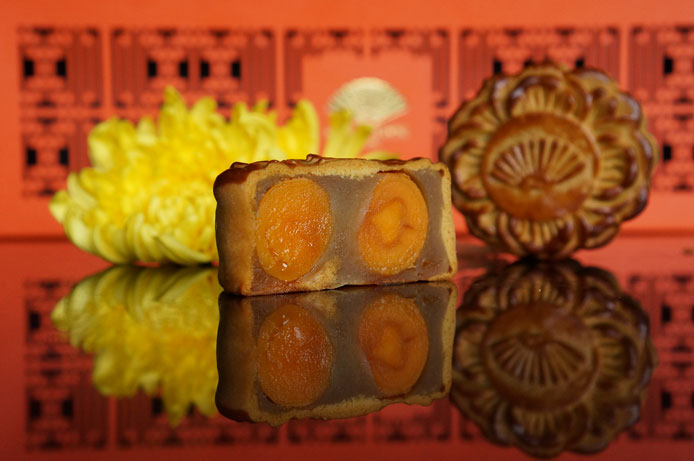 中秋月饼皆由酒店手艺超群的中厨团队手工制做,当中传统及创新口味俱全。传统月饼包括白莲蓉双黄月饼,金腿五仁月饼和玫瑰豆沙双黄月饼;而翡翠双黄月饼及则为创新口味,班兰叶的独特芬芳、清新香甜更为佳节增添一份愉悦心情。高雅时尚的橘色月饼礼盒配搭澳门风景图更显瑰丽典雅,搭配四款不同口味的文华东方自制月饼,不论送礼自用或馈赠亲友,均尽显独特与尊贵。四件装月饼礼盒价格为每盒澳门币380元。每盒售出的月饼,部分收益将捐赠给澳门扶康会用于培育「零点叁捌」及其他展能艺术家的发展。
Meanwhile, the skilled Chinese culinary team at Mandarin Oriental, Macau has meticulously hand crafted the mooncakes with time-honoured recipes. The varying flavours include double egg yolk with white lotus paste, red bean paste with double egg yolk and five kernel with Yunnan ham; Pandan paste with double egg yolk adds a delightful Southeast Asian flavour to this delicacy. The four-piece mooncake gift box with Leong Ieng Wai's artwork is packaged in a bright and cheery orange box with windows for one to take a peep at the artwork before opening it. Priced at MOP 380 per box, part of the proceeds from the purchase of our mooncakes will be donated to Fuhong Society of Macau to benefit '0.38' and other talented artists like him.
包装精美、送礼体面的文华东月饼礼品篮价格为澳门币2,888元,实为饙赠商贾伙伴之最佳选择,礼篮包括月饼礼盒、文华东方秘制XO酱、文华东方自制红桑子玫瑰果酱、文华东方自制曲奇、杂锦朱古力、日本花菇、花胶、意大利松露面包条、法国红藜麦、七味烤腰果、有机冷压椰子油、文华东方精选茗茶及法国科瑞丝曼波尔多珍酿红葡萄酒。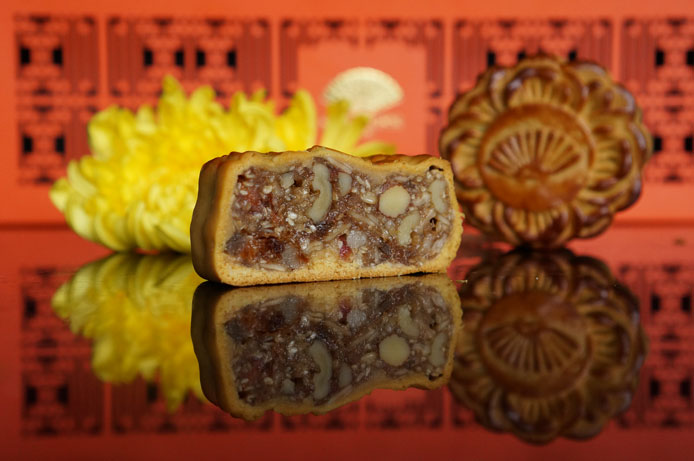 The perfect gift to express your appreciation is none other than the luxurious Mandarin Oriental Deluxe Hamper. Priced at MOP 2,888, the hamper consists of a gift box of four delectable mooncakes, homemade XO sauce, Mandarin Oriental selected tea, superior dried Japanese shitake mushrooms, dried fish maw, organic coconut oil, handcrafted chocolate praline, spicy cashew nuts, truffle breadsticks, Sabarot red quinoa, Mandarin Oriental homemade raspberry and rose water jam, assorted cookies and a bottle of Kressmann, Grande Réserve Red.
二零一七年九月一日前预购月饼礼盒并完成付款,可享九折优惠。凡订购月饼一百盒或以上,可尊享八五折优惠;凡订购月饼二百盒或以上,更可尊享八折优惠。此外,文华东方饼店亦为商户提供额外礼遇:凡订购月饼五十盒或以上,可免费于月饼礼盒上加注公司商标,并提供澳门单一定点送货一次服务。 月饼可于二零一七年九月五日至十月四日期间领取,查询或订购,请亲临文华东方饼店或致电 +853 8805 8948、传真 +853 8805 8899或电邮至phaldemann@mohg.com。
Early-bird orders with payment completed before 1 September 2017 will receive a 10% discount. Enjoy discounts of up to 20% for bulk purchase. Complimentary sleeve with personalised logo and free delivery is offered to one location in Macau when purchasing 50 boxes or more.
Mooncakes can be collected from 5 September to 4 October 2017 at the hotel lobby. For enquiries and orders, contact Mandarin Oriental, Macau by telephone on: +853 8805 8948, fax : +853 8805 8899 or email phaldemann@mohg.com.
---
澳门文华东方酒店简介
澳门文华东方酒店汇聚独特品味、优雅及时尚风格,更于设计中巧妙融入澳门特有的欧洲文化传统特色,是澳门首屈一指的五星级非博彩豪华酒店。坐落于澳门商业、娱乐和高级零售区中心的理想位置,宾客仅需数分钟路程即可从酒店到达世界遗产所在的澳门历史城区。酒店共有213间陈设优雅、拥有傲人的开阔视野客房及套房,同时提供一系列各具特色的餐厅和酒廊,其中包括皇牌食府御苑餐厅、御苑酒廊,大堂酒廊和文华东方饼店,为宾客打造独一无二的美食体验。澳门文华东方酒店提供便捷私密的会议场地服务,以满足各种特殊场合的需求。与此同时,连续五年荣获福布斯旅游指南评鉴为「五星级水疗」的澳门文华东方水疗中心除了提供多种康体、美容和按摩服务,同时设有先进的健身中心和户外衡温泳池,以让旅客在安宁静谧的环境中放松身心。
About Mandarin Oriental, Macau
A non-gaming luxury hotel, Mandarin Oriental, Macau is an elegant urban retreat exuding a subtle blend of the territory's Chinese and European heritage. Located in the city's entertainment and high-end retail centre, the hotel is just a few minutes' walk from the historic heart of town and enjoys easy access to all major transport hubs: only ten minutes by car from both Macau International Airport and the Macau-China border, and a short five-minute drive from the Hong Kong-Macau ferry terminal. The hotel has 213 well-appointed rooms and suites featuring panoramic views of the city's waterfront, and a tasteful range of dining facilities, including Vida Rica Restaurant and Bar, Lobby Lounge and Mandarin Oriental Cake Shop, offering a true epicurean indulgence. For complete relaxation and rejuvenation, The Spa at Mandarin Oriental, Macau, a five-time Forbes five-star winner, provides a comprehensive array of wellness, beauty and massage programmes, including two signature treatments, Macanese Dragon Experience and The Spices of Portugal. The overall spa and health facilities also include a state-of-the-art fitness centre and an outdoor heated swimming pool.
文华东方酒店集团
文华东方酒店集团是一个屡获殊荣的国际机构,拥有及经营一些最奢华的酒店、渡假酒店及酒店式住宅。由备受推崇的亚洲地区酒店集团发展至蜚声国际的品牌,文华东方酒店集团目前在十九个国家经营或发展二十二家酒店。此外,集团亦经营或发展八家与酒店物业相连的文华东方酒店管理式住宅(Residences at Mandarin Oriental)。 如欲索取有关图片,可浏览www.mandarinoriental.com内之传媒相片库,选择下载合适解象度的相片。
About Mandarin Oriental Hotel Group
Mandarin Oriental Hotel Group is the award-winning owner and operator of some of the world's most luxurious hotels, resorts and residences. Having grown from its Asian roots into a global brand, the Group now operates 29 hotels and eight residences in 19 countries and territories, with each property reflecting the Group's oriental heritage and unique sense of place. Mandarin Oriental has a strong pipeline of hotels and residences under development, with the next hotel opening planned in Doha.
Photography of Mandarin Oriental is available to download in the Photo Library of our Media section, at www.mandarinoriental.com.
文华东方酒店集团精心制作的Destination MO (www.destinationMO.info)为MO杂志的网上版本。现在只需一次点击已可得到全球最新的旅游信息,包括旗下屡获殊荣的酒店、精致美味的餐饮服务、舒适的水疗体验、各国旅游景点以及专访集团的名人支持者,所有最新信息尽在其中。
Visit Destination MO (http://www.mandarinoriental.com/destination-mo/), the online version of Mandarin Oriental Hotel Group's bespoke publication, MO. News about our award-winning hotels, the best dining experiences, spa treatments, travel retreats and interviews with the Group's celebrity fans is now just a click away. Further information is also available on our Social Media channels.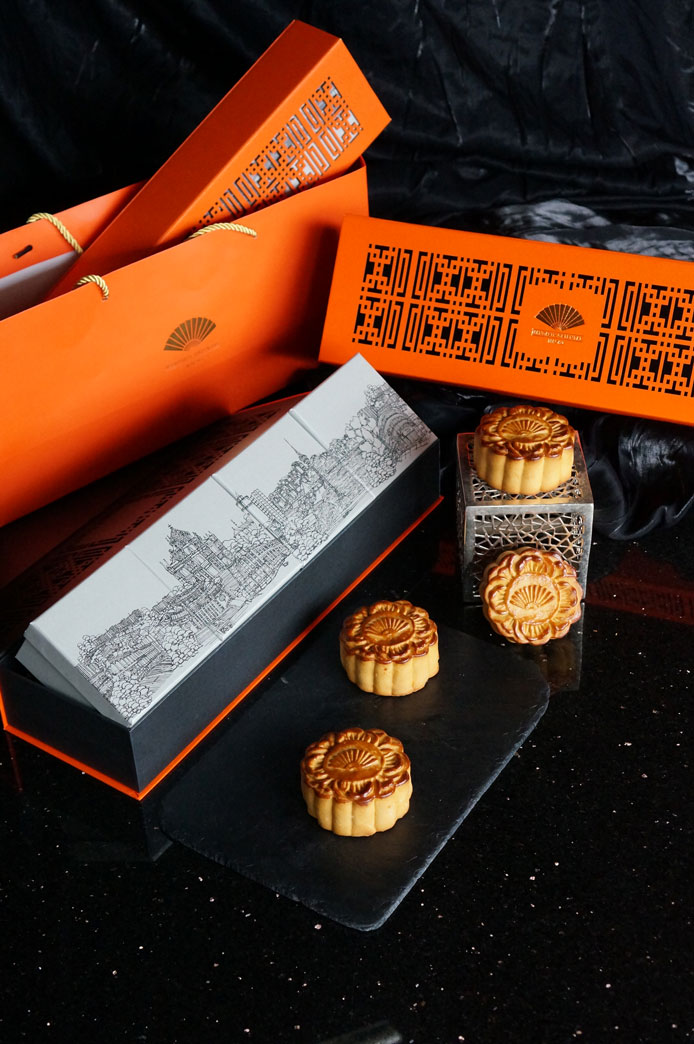 查询请联络:
林秀蔚 (cheryll@mohg.com)
推广传讯总监
电话:+853 8805 8810
李欣仪 (slei@mohg.com)
推广传讯助理经理
电话:+853 8805 8811
或者浏览网站:www.mandarinoriental.com/macau
For further information, please contact:
Cheryl Lum (cheryll@mohg.com)
Director of Communications
Tel : +853 8805 8810
Serena Lei (slei@mohg.com)
Assistant Communications Manager
Tel : +853 8805 8811
Or visit website: www.mandarinoriental.com/macau