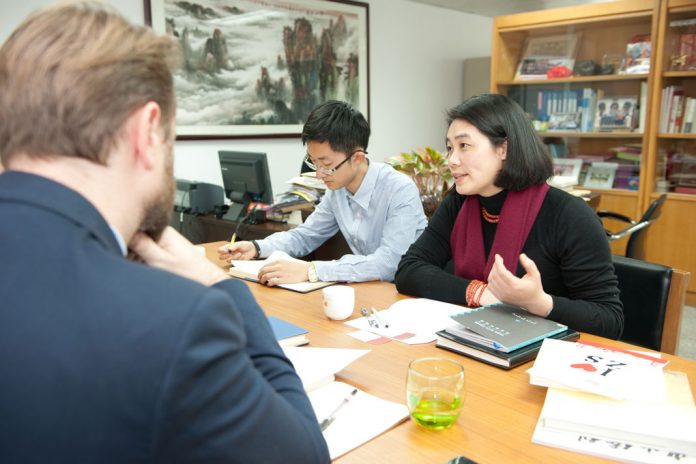 冯金怡女士,中山市外事侨务局局长- Feng Jinyi, Director-general, Zhongshan Foreign and Overseas Chinese Affairs Bureau.
Feng Jinyi has a background in education and began her working career as a teacher. It was not long before the government approached her to offer a position with the Zhongshan government. She was selected for the Foreign and Overseas Chinese Affairs Bureau (FOCAB) because she was best suited for a position in that department. The Zhongshan FOCAB maintains relations with overseas Zhongshan people as well as friendly cities and organisations all over the world. In fact, there are over 200 clubs all over the world for Zhongshan people living outside of Zhongshan. Zhongshan FOCAB even publishes a magazine for these clubs with a global distribution.
Besides overseas Zhongshan people, there are a lot of connections with friendly organisations worldwide. An example is the Arniko Society of Nepal. The association consists of Chinese professionals who live and work in Nepal. Ms. Feng met with the Arniko Society while in Nepal last September. The Arniko Society returned the favor with a visit to Ms. Feng at FOCAB in November. Arniko and FOCAB will cooperate on arts and trade in the future.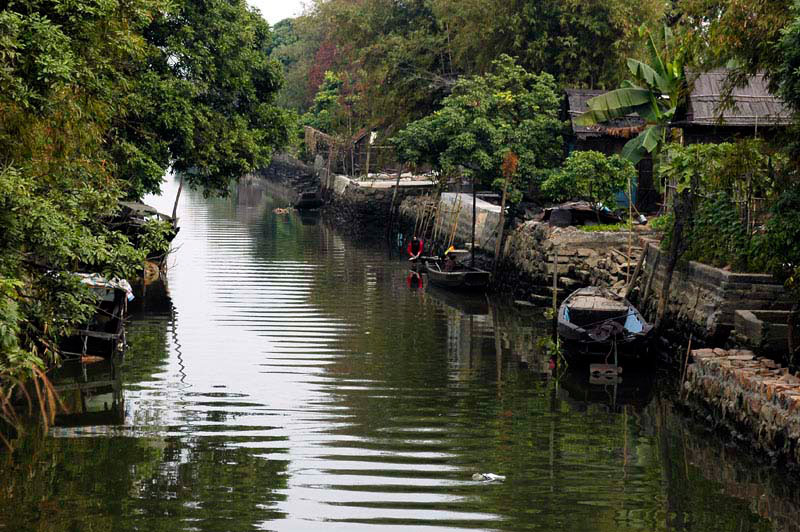 For visitors to Zhongshan, Ms. Feng recommends quite a few activities. Of course, there is the Museum of Dr. Sun Yat-Sen, Zhongshan's most famous son. Other historical interests include Min Zhong town (民众镇) and Shiqi City Wall. There are many outdoor activities with rivers and mountains in abundance. Nature interests include the Chrysanthemum Show in November and Zhan's Garden in a typical Chinese garden style.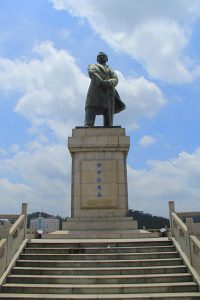 When asked to name her favorite place in Zhongshan, Ms. Feng smiled and replied: "It's hard to say." The twenty-five towns and districts of Zhongshan make it difficult to name just one as a favorite. Ms. Feng admitted that she loves nature. She lives near Sunken Park (孙文公园) and likes to jog in the Jinzhong Reservoir (金钟水库).
There are also some interesting facts about Zhongshan that not many people know. Ms. Feng refers to these as the three "a lot ofs." The first is a lot of famous people: visionaries like Sun Yat-Sen and Zheng Guanying, the owners of the first four department stores in China (Ma Ying-Piu of Sincere Department Store, Kwok Chuen of Wing On Department Store, Liu Xiji of Sun Sun Department Store, and the brothers Choy, Chong and Hing, of Da Sun Department Store) as well as film directors and the inventor of the Chinese dictionary search index. Second, a lot of awards and honors. Zhongshan is one of the first civilized cities of China, was named to the United Nations Human Settlements Program in 1997, was one of the first to offer social security, and has award-winning gardens. Thirdly, a lot of happiness: low unemployment, jobs for those who want to work, post-graduate subsidies for education to acquire marketable skills, special loans for new businesses, and a good pension system.
With the Pearl Delta Bridge scheduled to be completed in 2016, Zhuhai, Macau, and Hong Kong will all be impacted in many ways. What effect will the bridge have on Zhongshan? Ms. Feng believes the greater impact will come from a different bridge. The plans for a bridge between Zhongshan and Shenzhen are approved. This new bridge will change the look of Zhongshan, the location of the ferry terminal, the economy, and the entire market rate including housing. This link to Shenzhen will overshadow any change felt from the Pearl Delta Bridge.
The coming year, 2015 and the Year of the Goat in Zhongshan will mean more happiness for a city that already has a lot of it.