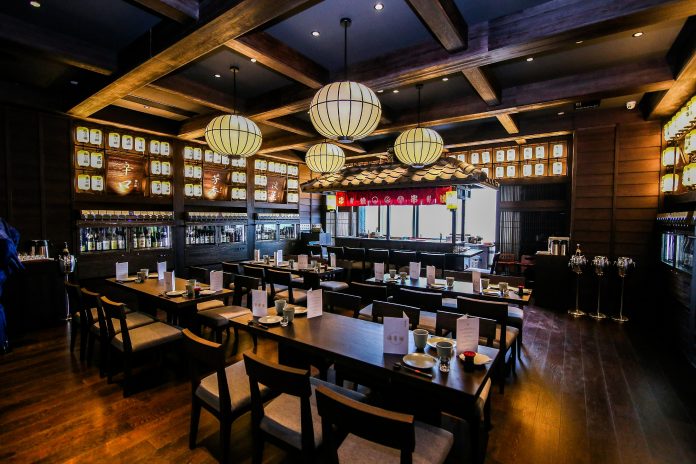 这里有个地方,匠心打造的松榆木装潢,昏黄的灯光,时而飘来浓醇怡神的清酒香,有着与窗外喧嚣、繁忙急促的城市"格格不入"的静逸与安宁。这里是位于深圳温德姆至尊酒店里、闹中取静的高端日式餐厅—-"灘五鄉"。它不仅能满足顾客对舌尖盛宴的体验,又能给顾客带来精神上的舒适与满足。
There is a place with pie and elm wooden decoration from the ingenuity of famous Japanese designers. Here you will find dim yellow light and the floral and refreshing smell of sake. It maintains a level of peace and quiet that is extremely different from the noisy, busy and fast-speed city outside. Here, you will find an advanced Japanese restaurant named Nadagogo, located in Wyndham Grand Shenzhen. This restaurant not only satisfies the customer's desire for food, but also brings them spiritual comforts.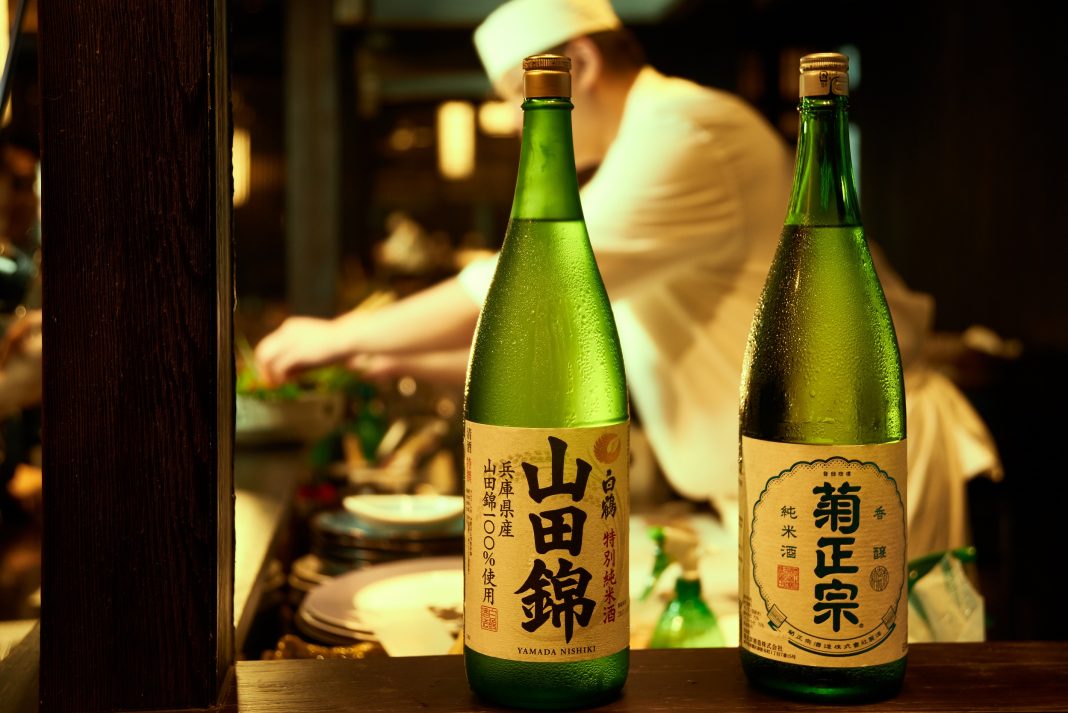 灘五鄉"取名于日本东滩旁知名盛产日本清酒的地区,故此餐厅的主要特色之一就是品种多样的日本清酒。除此之外,"灘五鄉"餐厅布局共分为五大区域:怀石料理房,铁板房,炉端烧区,天妇罗区和串烧区。走进灘五鄉,酒的飘香便会引领你到餐厅的串烧区。这里除了提供由榆树果饲养黑豚肉搭配其他食材做成的盐烧、酱烧烤串,还提供上百款纯正的日本清酒。
"Nadagogo" takes its name from Japanese Higashinada-ku, which is famous for producing sake. Consequently, one of the specialties of this restaurant is various kinds of Japanese sake. Furthermore, there are five areas in the restaurant —- Kaiseki-Ryori Teppanyaki, Robatayaki, Tempura and Yakitori. When you walk in Nadagogo, the bouquet of sake will lead you to the Yakitori area. Not including the Shio and Kare, which are made from Acorn Pork, hundreds of authentic sake is provided here.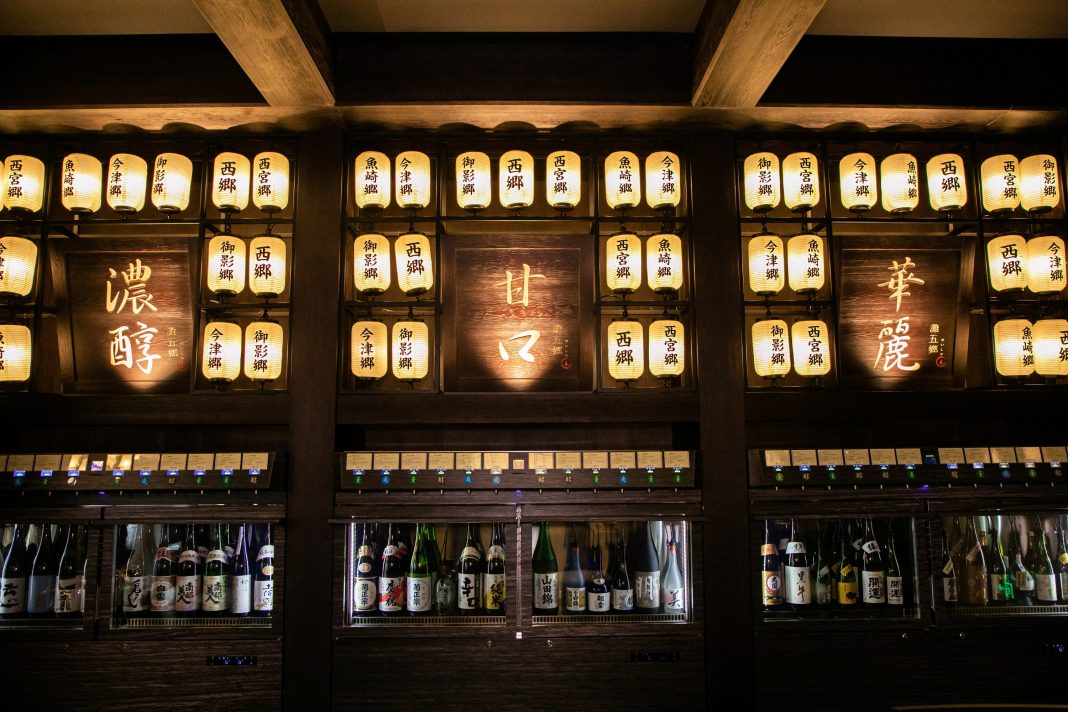 食客们可以在串烧区两旁放置的共九台自助的清酒机上,凭借"清酒享乐卡",选用适合自己口味的清酒。清酒按照香气、口感被分成"熏"、"爽"、"醇"、"熟"四类,根据不同的食物可搭配不同的清酒,将食物的美味品尝到极致。经过专业训练的灘五鄉的员工们,可以为食客提供专业的搭配建议。例如,鹤黄透明、柔和爽口的清酒便是搭配串烧的不二之选。自助清酒机提供的清酒,30毫升一杯。若当天兴致浓厚,顾客便可在灘五鄉尝试不同口味的清酒。除串烧区外,以灘五鄉的五乡("西乡"、"御影乡"、"鱼崎乡"、"西宫乡"和"今津乡")命名的包房里,当中也有自助清酒机。
Guests can choose any sake they like with a "Nadagogo Sake Card". The card allows them to use any of the nine self-service machines selling sake within the Yakitori area. Based on the smell and taste, sake is divided into four categories: floral, refreshing, mellow and aged. Different dishes when accompanied with different sake can make the food taste divine. The staff of Nadagogo are well-trained and they can give professional suggestions about collocation for guests. For example, brown and transport, mild and refreshing sake is one of the best choices for Yakitori. Sake from the self-service machine is 30 ml per cup, which allows customers to try different sake if they are in the mood. Located beside the Yakitori area, each private dining room is named after one of five countries in Nadagogo (Nada-ku, Higashinada-ku, Higashinada-ku, Nishinomiya and Nishinomiya). Each private room has one self-service machine as well.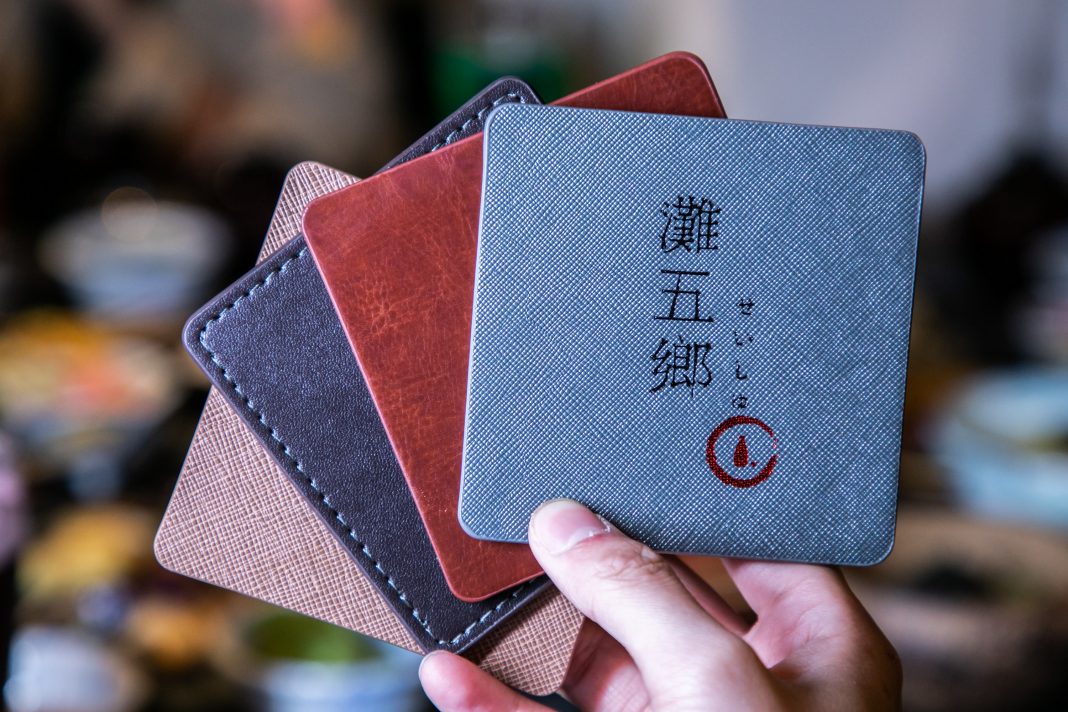 除了清酒,天妇罗和炉端烧也是灘五鄉主打的特色。取材于日本,用"江户前"古法制作的天妇罗料理,面衣轻薄,入口酥脆,内里的海鲜肉质清甜又弹口。"炉端烧"源于古时日本,渔民们在海边打捞了海鲜之中便与家人们一起围炉烧烤;灘五鄉也保留了这温暖热闹的感觉,在炉端烧旁设立吧台,食客们可以一边观看新鲜的食材如何被师傅们娴熟的刀法、烹饪技巧制作出来,一边小酌几口,与师傅闲聊两句,怡然自乐。
In addition to sake, Tempura and Robatayaki are core specialties of Nadagogo. Using materials from Japan, Tempura is cooked using an old cooking technique called 'Edomae'. With thin and crisp cover, the seafood inside tastes sweet and succulent. Robatayaki comes from ancient Japan. When fishermen caught seafood, his or her family sat around a stove and shared the grilled seafood together. Nadagogo also nurtures this warm feeling with the bar around the Robatayaki area. Here, guests can observe how the fresh food ingredients are prepared by watching the masters' cutting and cooking skills. At the same time, they can chat with masters while drinking sake.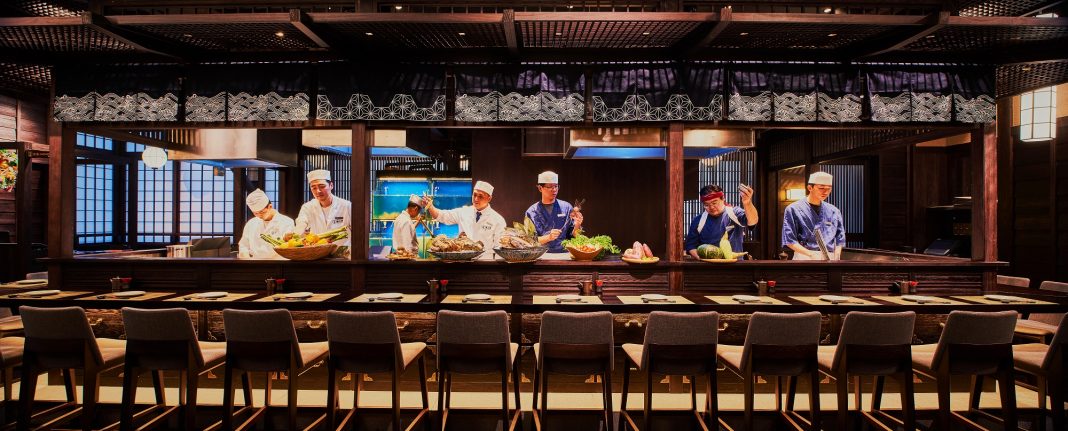 额外,灘五鄉还有铁板烧与依日本时节炮制的怀石料理。怀石料理包含了从前菜、高汤到刺身、烧物、煮物、炸物、主食以及甜品等共八到十道菜。
Additionally, Nadagogo has Teppanyaki and Kaiseki-ryori on a seasonal basis. Kaiseki-ryori includes eight to ten dishes including appetizers, soup-stock, sashimi, Yakimono, Nimono, Agemono, staple food, dessert etc.
这些传统精致的日本料理,都由"灘五鄉"国际六星级的团队精心制造。团队管理成员主要来自日本、香港与台湾,他们都有多年在五星级酒店或米其林餐厅的服务经验。其中,来自日本的太田翔先生,是炉端烧区域的主厨。享誉多个料理大奖、拥有超过十数年厨师行业的经验的他,希望能在深圳这个新兴繁荣的城市,为消费者带来不一样的日料体验。
These traditional and exquisite Japanese cuisine are made by the Nadagogo six-star chef team. The chefs are mainly from Japan, Hong Kong and Taiwan and possess multiple years of experience in five-star hotels and Michelin star restaurants. Among them is Sho Ota, the chef of Robatayaki area. Being the proud owner of many awards in Japanese Cuisine and boasting over more ten years of experience as a chef, Sho Ota wants to bring unique Japanese cuisine for customers in the rising city of Shenzhen
秉持着"新鲜食材,用心去做"的理念,灘五鄉希望除了提供传统日料的美食体验,也能让食客们从中感受到日本文化当中极致平和的精神。现餐厅门市价约为人均人民币1000元;餐厅试营业期间,为食客们提供几十个套餐,尝鲜价为人民币80到500元不等;还有限时独家福利领取:仅需一分钱可享精致优惠赠品!
Sticking to the principle of "cooking fresh ingredients with heart", Nadagogo hopes to bring their guests not only delicious traditional Japanese cuisine, but also the inner peace of Japanese culture. Currently, the price is about 1000 RMB per person. During the soft opening period, Nadagogo provided dozens of set meals priced between 80 and 500 RMB. There is a special benefit going on for a limited time only: one delicate gift costs only one cent!
点击领取体验劵/Click to Receive Voucher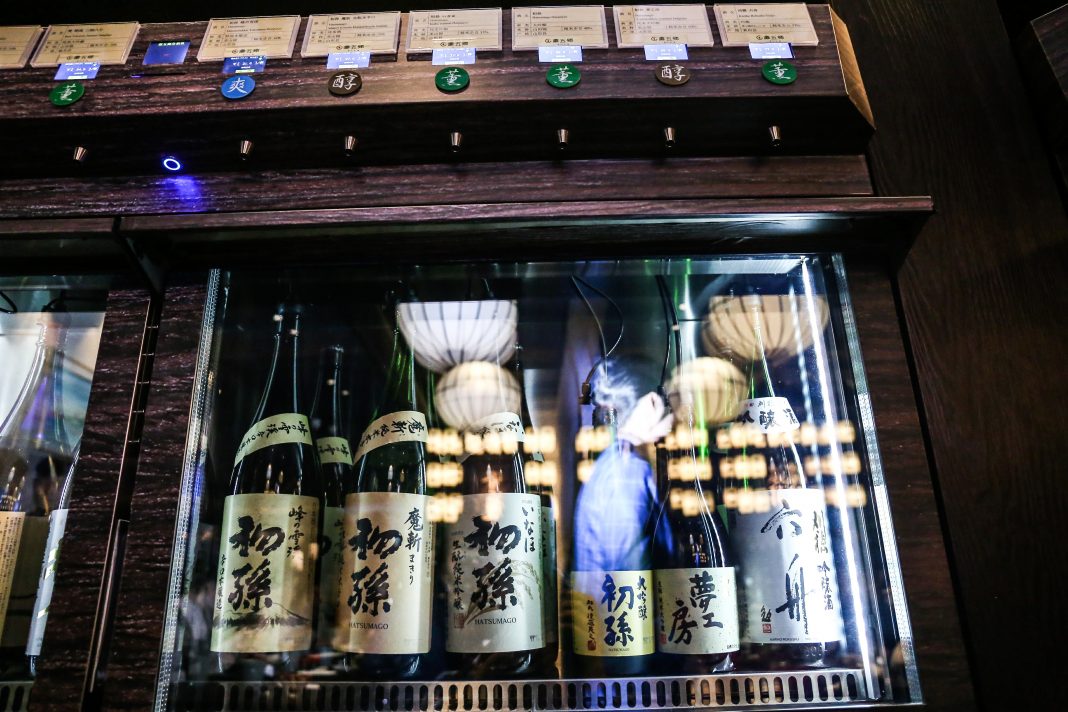 点击领取体验劵/Click to Receive Voucher
至尊享受,至诚服务,至美特色。更多详情欢迎拨打电话(0755)88398330或关注以下微信公众号。
Hopefully, customers will enjoy the supreme service and food. For more information you can dial (0755)88398330 or follow our WeChat official account.