近日,长沙尼依格罗酒店任命梅纳德·贝卡尼先生为酒店行政总厨。作为新任行政总厨,梅纳德·贝卡尼先生将为长沙尼依格罗酒店的餐饮出品和管理注入全球化视野和理念,带领酒店的精英厨师团队为美食鉴赏家们创造时尚雅致的餐桌艺术和全新美食体验。
Ménad Berkani has been appointed as Executive Chef for Niccolo Changsha recently. In his new role, Ménad will inject a global vision and philosophy into the food production and management, leading the hotel's elite team of chefs to create stylish table art and a new exciting culinary experience for connoisseurs.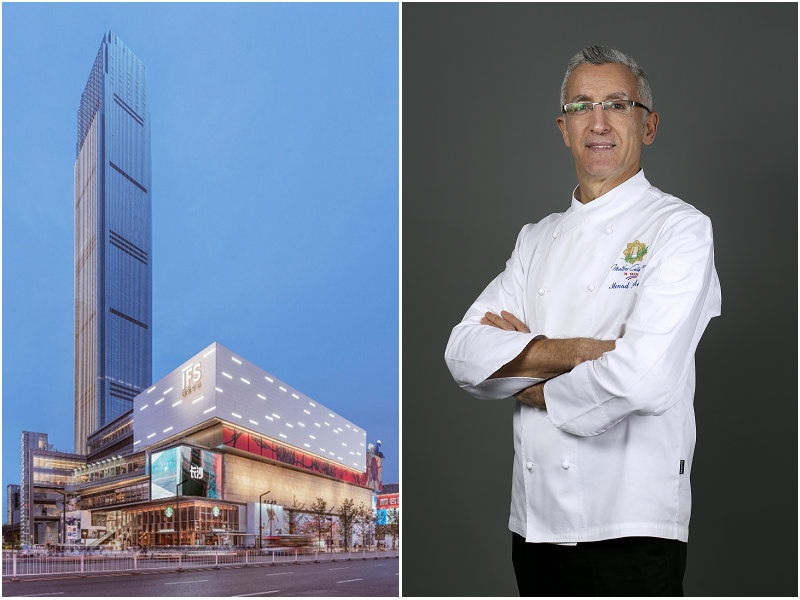 梅纳德·贝卡尼先生拥有丰富的烹饪经验与餐饮从业履历。在超过30年的厨师生涯中,他为探寻世界美食,足迹遍布全球,曾先后就职于索维拉、阿斯旺、上海、深圳等城市的国际奢华品牌酒店,以精湛的厨艺为宾客打造令人惊艳的美食体验,积累了丰富的奢华品牌餐饮运营及管理经验。在加入长沙尼依格罗酒店之前,梅纳德·贝卡尼先生在深圳瑞吉酒店担任行政总厨。
With over 30 years' culinary experience in the hospitality industry, Ménad has worked in Essaouira, Aswan, Shanghai, Shenzhen and other cities of the international luxury brand hotel, where he has proved his skills in managing high-end luxury culinary operations. Prior to Niccolo Changsha, Ménad was the Executive Chef of St. Regis Shenzhen.
来自法国美丽蓝色海岸的梅纳德·贝卡尼先生酷爱运动,在闲暇时热衷高尔夫球、马拉松、拳击、滑雪和卡丁车等运动项目。
Coming from France's beautiful Cote d'Azur, Ménad enjoys sports, such as playing golf, running marathon, boxing, and karting.
---
长沙尼依格罗酒店
Niccolo Changsha
湖南省长沙市芙蓉区解放西路188号
国金中心1号楼
Tower 1, Changsha IFS
188 Jiefang West Road, Furong District, Changsha
Hunan Province, China
Tel: +86731 – 8895 8888
www.niccolohotels.com/en/hotels/china/changsha/niccolo_changsha