近日,澳门瑞吉酒店欣然宣布委任Michele Dell'Aquila先生为"雅舍"餐厅的行政总厨。
The St. Regis Macao, Cotai Strip has welcomed Michele Dell' Aquila as executive sous chef at The Manor.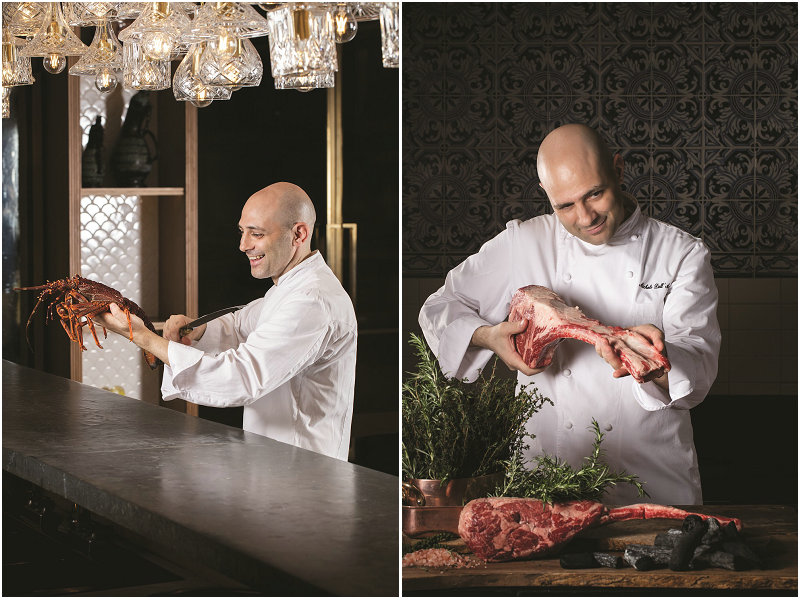 Michele在欧洲及亚洲地区累积了超过20年丰富的星级入厨经验,在澳门亦工作超过十年并了解澳门饮食文化与精髓。他将以其精湛的厨艺,为"雅舍"餐厅带来融合本地元素的纽约风味佳肴。
With more than 10 years of experience in the Macau market, Dell' Aquila brings his knowledge of the city's fine dining scene and expertise gained over 20 years in Europe and Asia to The Manor's New York-inspired menu that is infused with local flavors.
凭借"雅舍"餐厅备受赞誉的多元餐饮概念以及向全球精心搜罗的优质食材, Michele以炭火烤制作为基础,精心研制充满本地风味的独特菜肴,包括了肉汁浓郁的宫崎和牛配上千层马铃薯、松茸蘑菇和黑松露,以及鲜甜的布列塔尼蓝龙虾配鱼子酱及海胆,以新鲜美味俘虏食客的味蕾。
The chef has created a series of new, grill-inspired dishes accented with unique local flavors. These include a succulent aged Miyazaki Wagyu beef striploin, served with potato mille-feuille, matsutake mushroom and black truffle, as well as tender Brittany lobster poached with Oscietra caviar and sea urchin sauce.
Michele说道:"对于能加入澳门瑞吉酒店的大家庭,我感到十分兴奋。"雅舍"是一间充满特色的餐厅,我将以世界各地最优质及新鲜的食材,配合崭新的餐饮概念及菜单,为一众宾客带来一系列特色晚膳菜式、精选午膳、备受宾客喜爱的土生葡人下午茶及周日早午餐。"
"I am excited to join The Manor team to enhance its reputation as one of the truly exquisite dining destinations in Macau, from our renowned a-la-carte evening menus, our special lunch selections, as well as our much sought-after Brunch and Chá Gordo offerings," Dell' Aquila said.
---
澳门瑞吉酒店
The St. Regis Macao, Cotai Strip
Estrada do Istmo s/n, Cotai, Macau
Tel:+853-2882 8898