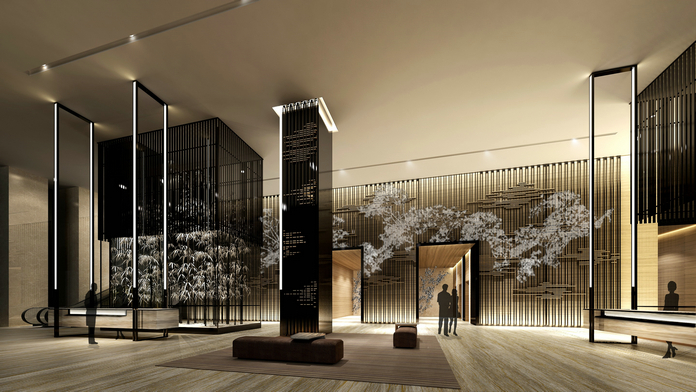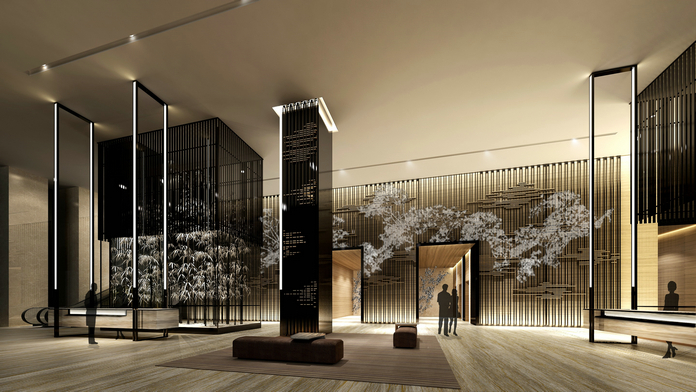 近日,深圳湾万丽酒店于深圳盛大启幕。深圳湾万丽酒店坐落于深圳西南欣欣向荣的南山区高科技园区核心地带,毗邻众多中国大型科技公司总部及国际企业。作为鹏城第二家万丽酒店,秉承万丽酒店品牌理念"Discover This Way" (就这样,去发现),深圳湾万丽酒店旨在为全球及本地宾客带来意外的惊喜,引领宾客探索深圳这座创新之城的独特魅力,收获激发灵感的旅程。
In a recent release, Marriott International announced the opening of Renaissance Shenzhen Bay Hotel in Nanshan, an affluent district to the southwest of Shenzhen, which is home to Shenzhen High-Tech Industrial Park comprising of China's largest technology headquarters and international companies. The opening marks the second Renaissance hotel in the city. With a brand philosophy that inspires guests to "Discover This Way", Renaissance Shenzhen welcomes global travelers and locals to discover unexpected gems that are well-off-the-beaten-track in this booming tech hub.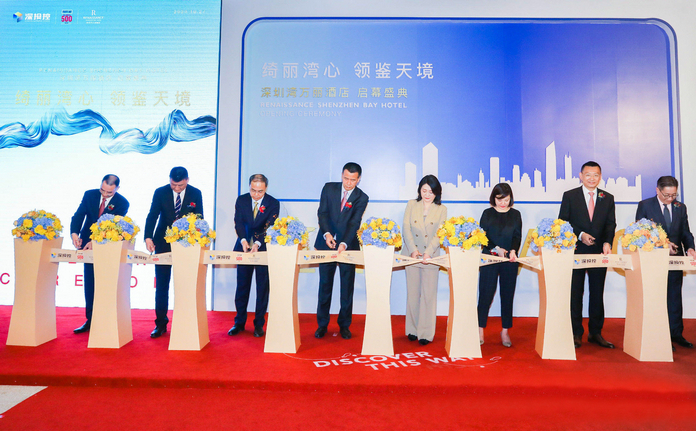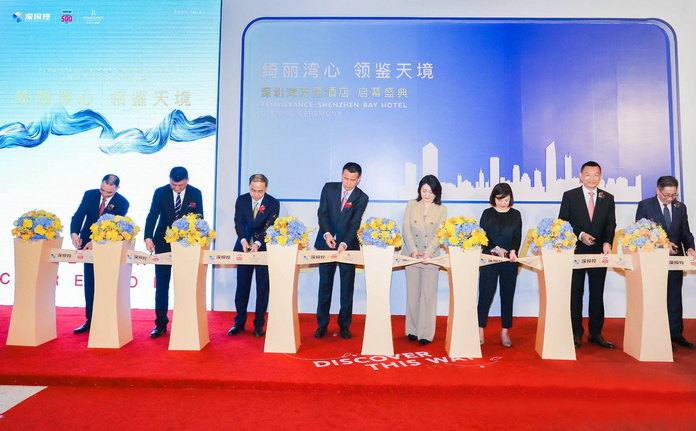 "作为中国成功的经济区以及华南大湾区的驱动力,深圳是非常重要的商务和休闲目的地。" 万豪国际集团大中华区总裁李雨生先生表示,"深圳湾万丽酒店是万豪国际集团在深圳分属10个品牌15家酒店之外的全新成员,进一步完善了公司在这座高速发展城市的布局,在满足此地商旅和会展活动需求的同时,深圳湾万丽酒店也将帮助休闲宾客探索深圳的隐秘精粹。
"As China's most successful economic zone and a driving force of the Greater Bay Area of Southern China, Shenzhen is an important destination for both business and leisure travelers," said Henry Lee, President, Greater China, Marriott International. "Renaissance Shenzhen Bay Hotel is the latest addition to Marriott International's expanding portfolio of 15 hotels across nine distinctive brands in Shenzhen. This opening strengthens our presence in this fast-growing city, meeting the demand for business travelers and MICE clients while also connecting leisure travelers with wonderfully new discoveries in Shenzhen through the Renaissance brand."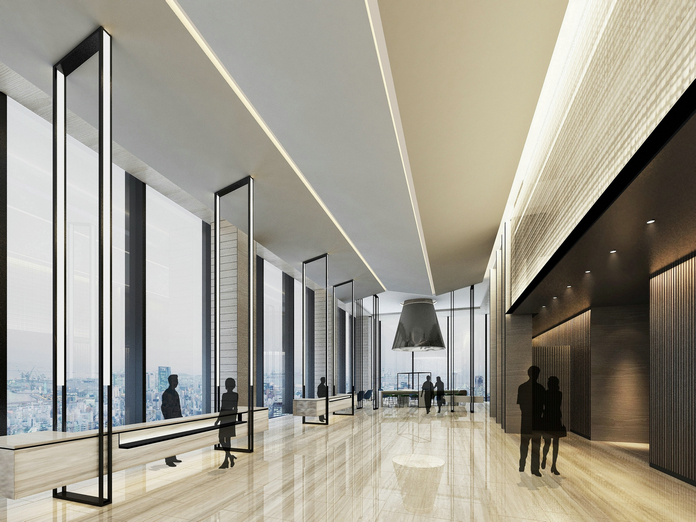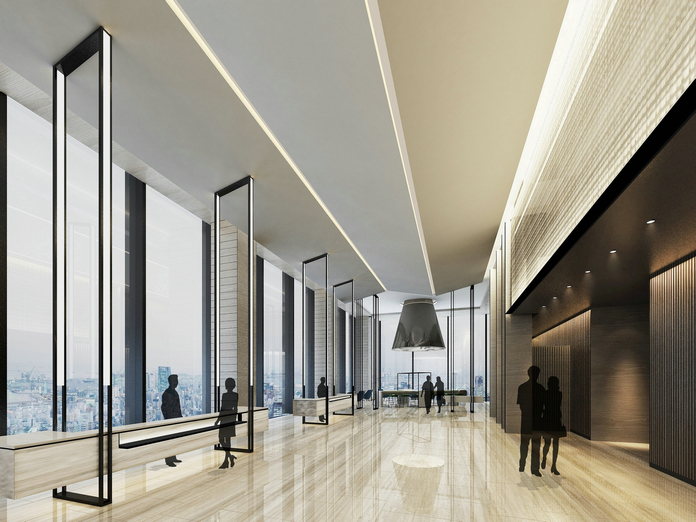 深圳湾万丽酒店坐落于深圳湾科技生态园核心地带,地理位置优越,交通便捷。酒店距离深圳宝安国际机场约35分钟车程,距离连接香港的深圳湾口岸仅15分钟车程。酒店设有293间设计风格独特的客房和套房,从房间内可俯瞰深圳湾和周边社区的迷人美景。深圳湾万丽酒店的室内设计由香港著名设计公司CL3思联建筑操刀,整体设计理念灵感源自对"深圳"二字的解构而得出"水、木、土、川"四个自然元素。不同区域的装饰诠释了不同的自然元素,既自成一格,又相映成趣。酒店1层的抵达厅及57层大堂均采用"木"元素的装饰展现空间美学,特别是大堂内一座金属竹林艺术品装饰,4D全息投影在整片装饰着3D金属竹林和祥云的背景墙上投射出树影婆娑与飞鸟略过的景象让宾客仿佛置身于山间绿林之中,在公共空间营造颇具戏剧张力的抵达体验,并与不同区域的设计交相辉映。餐厅的设计也不禁令人称道,以"冰川"为设计元素的逸庭吧使用银箔材质制作的透光墙面营造出冰川的神秘。下沉式的吧台,炫目的LED屏幕装饰,为宾客带来不一样的视觉冲击与体验。
Renaissance Shenzhen Bay Hotel is conveniently situated at the core of the action at Shenzhen High Tech Park, a short 35-minute drive to Shenzhen Bao'an International Airport and 15 minutes from the Shenzhen Bay Border Crossing connecting nearby Hong Kong. The hotel features 293 stylish rooms and suites offering breathtaking views of Shenzhen Bay and the surrounding neighborhood. Designed by the renowned Hong Kong-based architecture firm, CL3, the hotel's unique design concept is centered on the word "Shenzhen" in Chinese characters, interpreting the city's name into four deconstructed elements representing: Water, Wood, Earth and Spring. Distinctive zones with décor representing each element throughout the hotel help evoke this locally inspired design direction. Upon entering the first-floor arrival area and heading up to the hotel lobby on the 57/F, the Wood and Earth elements come through in the decorative artworks. Metallic bamboo leaf sculptures are complemented with 4D holographic projection to create a theatrical arrival experience in the communal areas, setting the tone for the rest of the design-forward interiors. The dining venues also help tell the design story, such as in R Bar which features a floor-to-ceiling LED wall and back-lit sunken bar projecting motifs that represent the coming of Spring and flowing Water.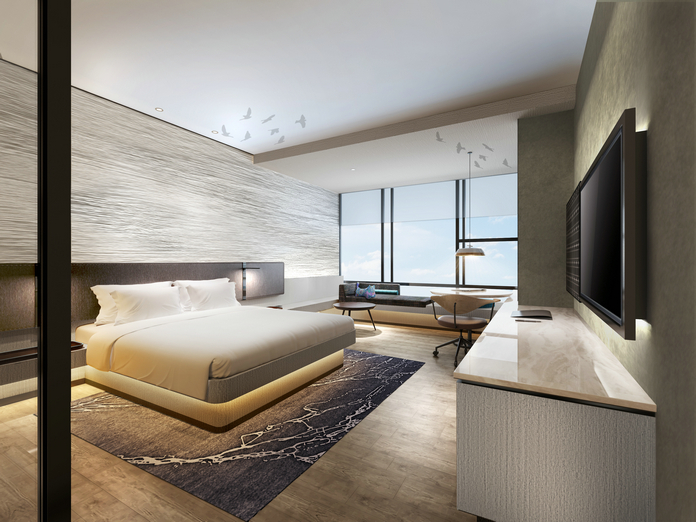 深圳湾万丽酒店为热衷美食的饕客准备了丰富多样的餐饮选择,酒店拥有四间餐厅和酒吧,"湾"特色餐厅设有室内外用餐区域,风格闲适,提供传统的食材结合创意烹饪方式,刷新味蕾新体验。位于酒店58层(顶层) 的"万丽轩"中餐厅俯瞰城市美景,设有9个设计优雅的包房,主理纯正的粤菜,是家人、朋友聚会或商务宴请的上乘之选。"燃" 全日制餐厅整体色调以祖母绿为基调,提供国际风味及中国特色美食。"逸庭吧"白天提供精致主题下午茶,晚上主推创意鸡尾酒,在此宾客可体验品牌特色体验项目"Evenings at Renaissance"(夜·灵感·万丽),伴佐美妙的现场音乐和品类丰富的鸡尾酒,开启"晚五晚九"活力夜晚。
There are four tempting dining experiences on offer at Renaissance Shenzhen Bay Hotel. Savor a contemporary fusion menu at Bay Leaf restaurant, which provides a choice of indoor and al fresco ambiances for a causal dining experience. Wan Li Xuan, offering sweeping city views and nine private dining rooms, while serving authentic Cantonese cuisine using the fresh local ingredients. All-day dining venue, Food Studio serves international cuisine and Chinese favorites set in a stunning emerald green dining room. Get in the mix at R Bar, which provides themed afternoon tea service during the day and creative cocktails in the evenings. As part of the signature Evenings at Renaissance programming – a ritual that ushers the transition of daytime to nightfall – R Bar transforms into an elevated venue where guests and locals can mix and mingle over a full cocktail program and live music every evening.


入住期间,宾客可畅游25米长的室内恒温泳池,于池畔欣赏怡人湾景。颐尊水疗中心和24小时开放的健身中心,让宾客保持活力与康健。
Guests can also stay active during their stay with a dip in the spacious 25-meter indoor heated swimming pool offering spectacular views of Shenzhen Bay area, or workout at the fully equipped 24-hour fitness center. Signature spa treatments are also available at TOUCH SPA.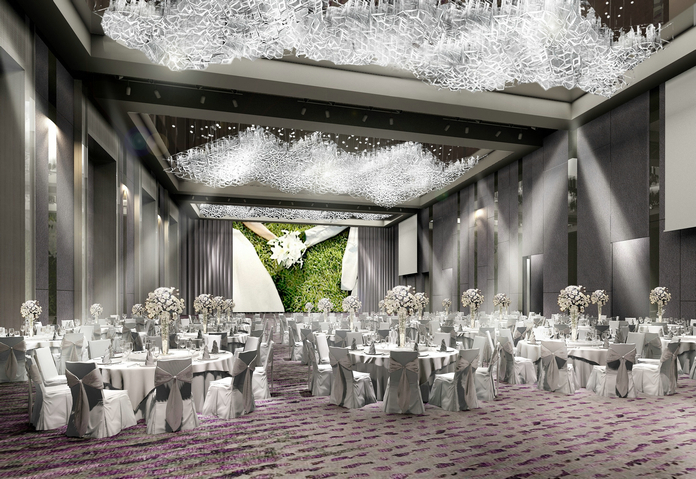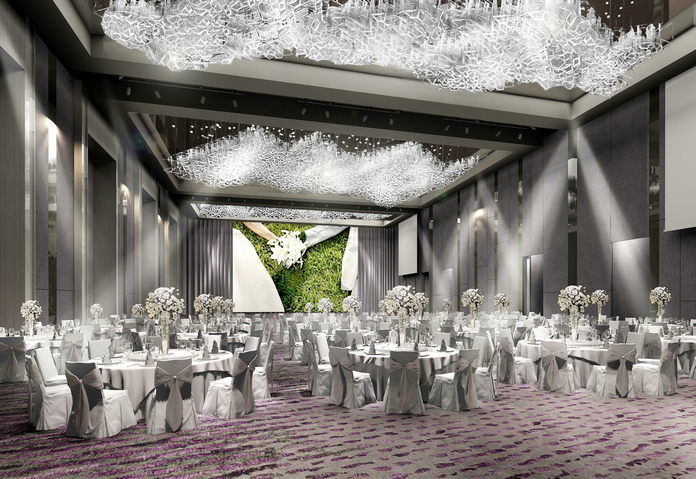 酒店拥有3,000平方米的宴会和会议空间,可举办不同规模的会议和宴会。面积1,080平方米,挑高11米的无柱大宴会厅配备50平方米的嵌入式高清LED屏,以及高端影音设备。专业的宴会团队以及品牌标志性的 R.E.N Meetings 为客人打造难忘的会议体验。
The hotel offers more than 3,000 sqm of flexible function space to host events for any special occasion. Fully equipped with advanced audiovisual capabilities, the 1,080 sqm pillar-less Grand Ballroom features high ceilings and a 50sqm built-in high definition LCD panel. R.E.N. Meetings at Renaissance also have a dedicated events team tasked to deliver seamless event experiences.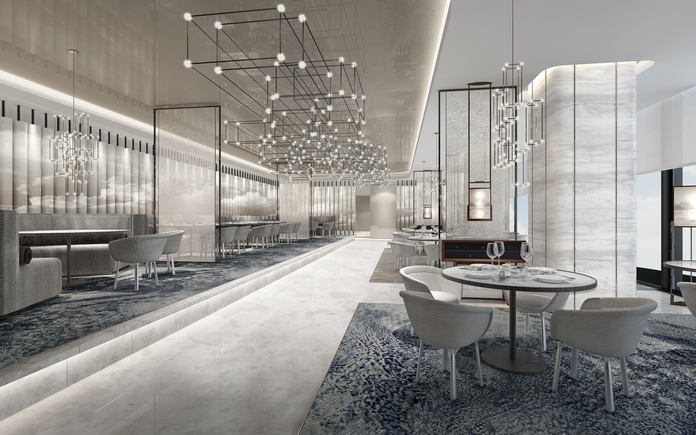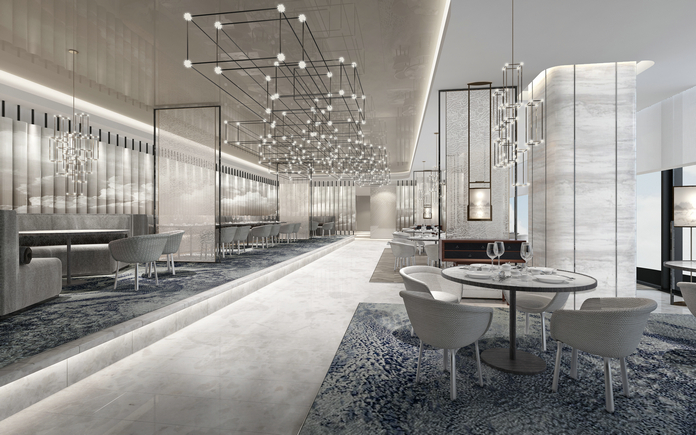 "深圳处于全球科技创新的前沿,南山区也逐渐成长为高科技公司的中心,吸引着众多国内外宾客前来此地探索。"深圳湾万丽酒店及深圳湾万怡酒店总经理岑继仁先生(Chris Shum) 表示:"我们热切期待宾客的莅临,与我们一起发现深圳的精彩。我们邀请宾客体验酒店充满设计魅力的空间,品尝精致的美食,拥有一段释放身心的旅途。"
"Shenzhen is on the forefront of global technological innovation and Nanshan is the emerging epicenter of high-tech companies, which attracts both international and domestic travelers for business and leisure," said Chris Shum, Complex General Manager for Renaissance Shenzhen Bay Hotel and Courtyard by Marriott Shenzhen Bay. "We look forward to welcoming our guests to discover the unexpected experiences in one of the best neighborhoods in Shenzhen, as well as curating the a relaxing and comfortable stay through our design-led spaces and excellent F&B outlets."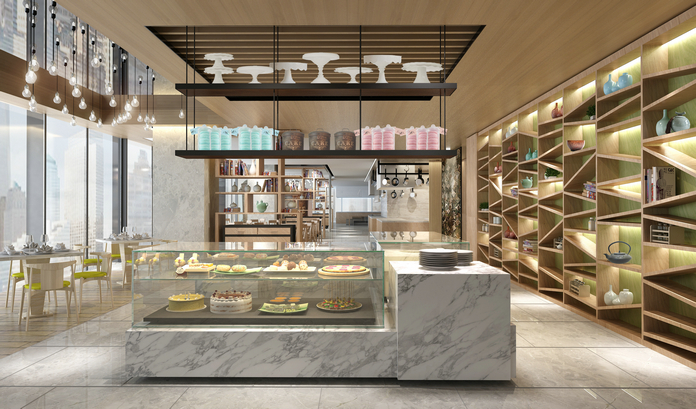 深圳湾万丽酒店附近有很多特色的景点等待宾客探索发现。宾客可于万象天地体验购物的乐趣;或是短途驱车畅游欢乐谷、世界之窗、锦绣中华民俗村等一系列主题乐园和民俗文化景点;品牌标志性的'万丽领航员',将帮助宾客探索深圳富有活力的体验。南头古城是深圳一处保存完好的古迹,宾客可在此品尝传统粤菜,感受老建筑的魅力;由旧仓库改造而成的SO创意码头拥有各类特色咖啡馆、设计工作室及创意空间备受年轻宾客喜爱。
Discover the best that Shenzhen has to offer from nearby shopping at MixC World, to popular attractions such as Happy Valley, Window of the World and Splendid China Folk Village all a short drive away. The Renaissance Navigator who is always on hand to uncover the city's hidden gems and the best local experiences. Travelers can explore the largest and best-preserved historical area in Shenzhen, Nantou ancient city, where one can indulge in the classic Cantonese cuisine and the historical architecture in the area. For those who want to discover the modern and creative side of Shenzhen, SO Creative Wharf in Nanshan is the area not-to-miss. Transformed from old warehouses, the area is home to an array of cafes, designer studio and innovative event space loved by the younger generation.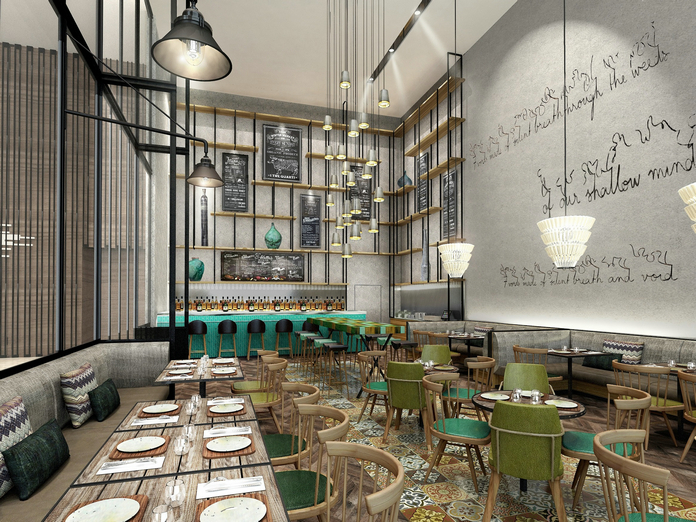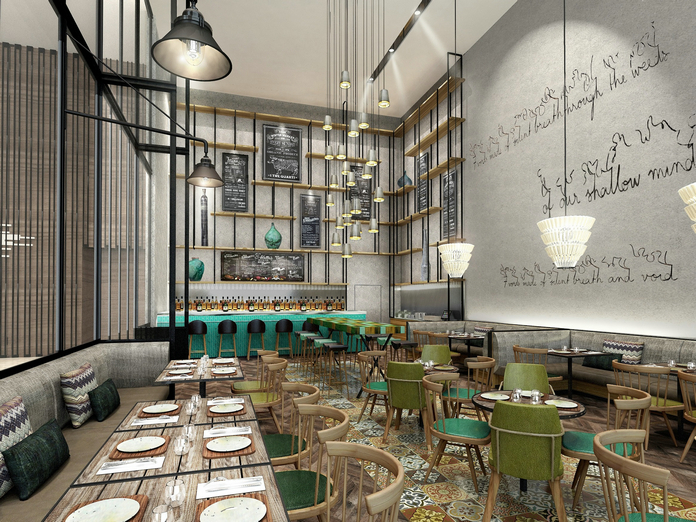 ---
深圳湾万丽酒店
Renaissance Shenzhen Bay Hotel
深圳市南山区科技南路18号
No.18 Keji South Road, Nanshan District, Shenzhen
Tel: +86 – 755 – 8663 5888
www.marriott.com/szxrb