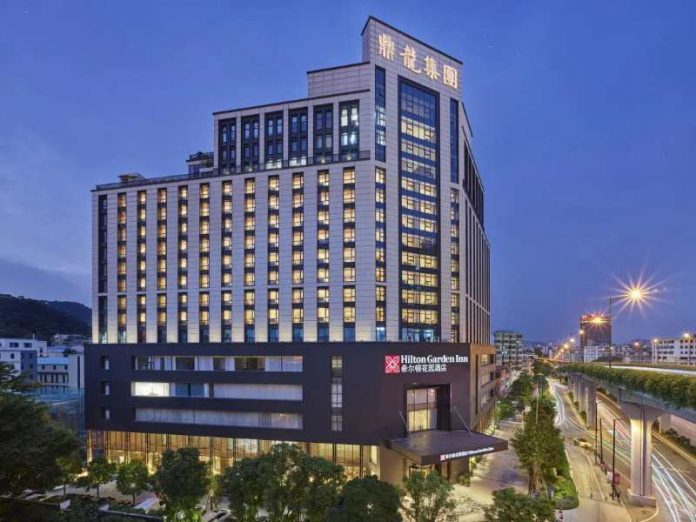 近日,广州天河鼎龙希尔顿花园酒店,作为希尔顿旗下精选服务酒店品牌希尔顿花园广州首店,登陆羊城,盛大开业!这家地理位置优越、富有广州风情的希尔顿花园酒店,由广州市鼎龙国际大酒店有限公司投资兴建,由希尔顿集团管理经营。酒店拥有263间舒适客房及套房,设计处处融入地域文化巧思,在酒店移步易景、深味岭南风情,配备清新精致的餐饮、精良周到的会议及健身等配套,商旅休闲两相宜。
In a recent release, Hilton Garden Inn Guangzhou Tianhe, as the first hotel of Hilton Garden Inn, a selected service hotel brand under Hilton, opened its door to guests in Guangzhou! This Cantonese-style Hilton Garden Hotel with a prime location is invested and built by Dinglong Group, and managed by Hilton. The hotel has 263 comfortable guest rooms and suites, with design incorporates regional cultural ingenuity. Equipped with refreshing and exquisite dining outlets, sophisticated and thoughtful meeting and fitness facilities, this hotel is an ideal place for your trip for business and leisure.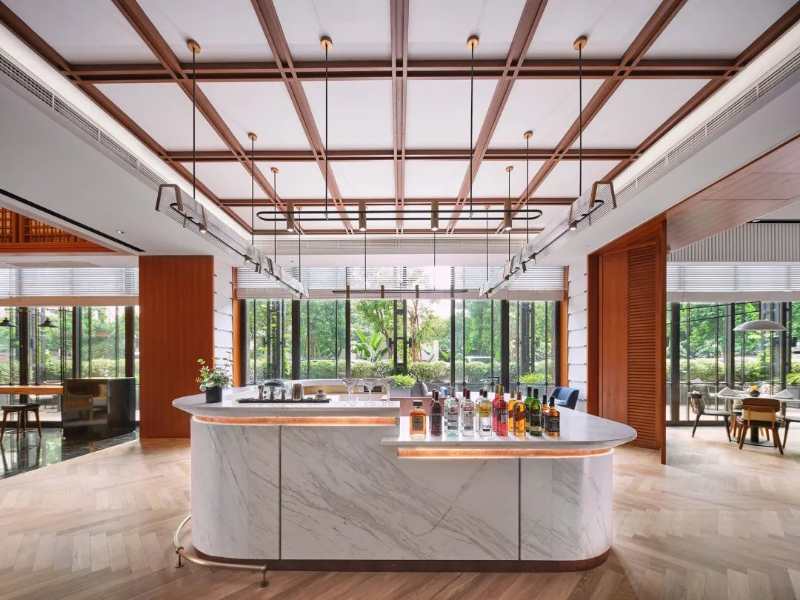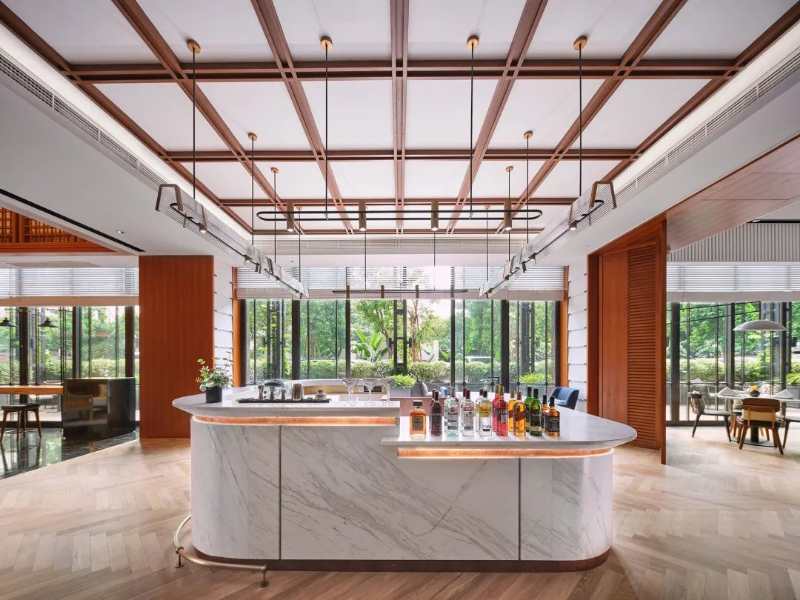 广州天河鼎龙希尔顿花园酒店位于广州天河北、广州大道主干道上,毗邻珠江新城和天河北中央商务区,距珠三角重要的交通枢纽广州东站仅5分钟车程、白云国际机场35分钟车程。酒店地处天河、白云及越秀区三区交界点,卓越的地理位置让旅居于此的商旅宾客,无论是畅游天河休闲购物、游览羊城各大景点,还是前往广州国际会展中心、城中各商业和会展区域,都十分便利,是下榻羊城的理想之选。
Hilton Garden Inn Guangzhou Tianhe is located on North Guangzhou Avenue, adjacent to Zhujiang New Town and Tianhe North CBD. It is only a 5-minute drive from Guangzhou East Railway Station – an important transportation hub in the Pearl River Delta, and a 35-minute drive from Baiyun International Airport. The hotel is located at the junction of the three districts of Tianhe, Baiyun and Yuexiu. The prime geographical location allows business and holiday guests to enjoy leisure and shopping in Tianhe, visit major scenic spots, or go to Guangzhou International Convention and Exhibition Center, and various commercial centers in the city.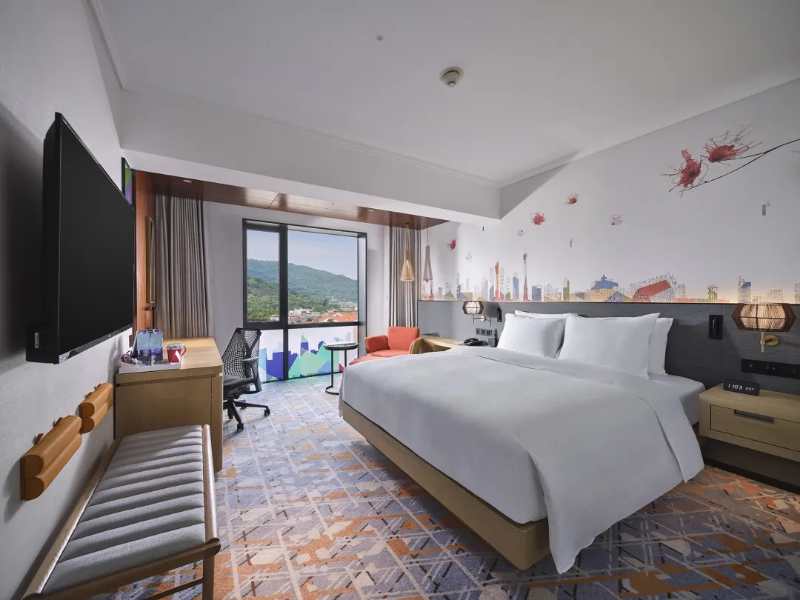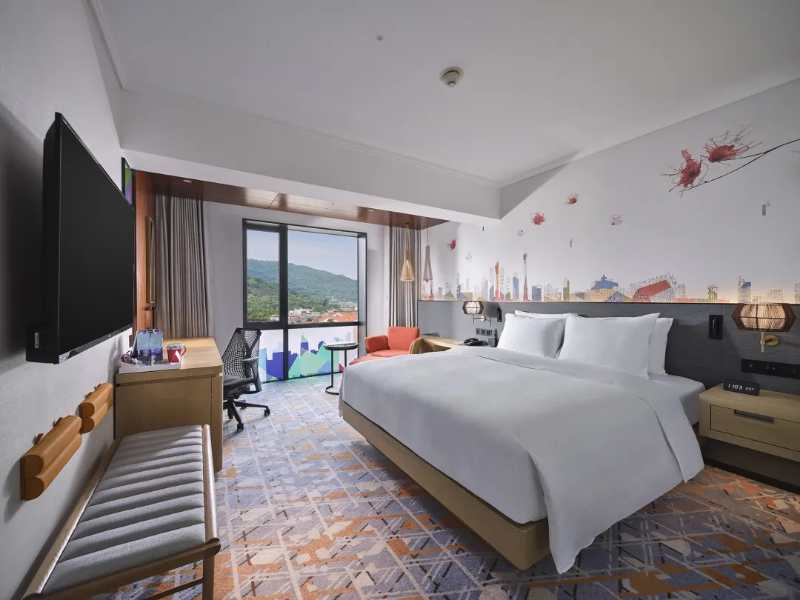 酒店设计有机结合了岭南地域文化特色,大堂门口呈圆形宝石状的喷泉设计让人眼前一亮,踏上出自大师之手的幻影白花岗岩迎客区,寓意着招财进宝;进入大堂,举目可见极富老广州特色的趟龙门云梯设计,"步步高升"的盛情祝愿迎面而来。不仅如此,西关彩色玻璃、冰室花砖等广州元素,被巧妙融入了酒店内多样的岭南文化设计中,多副工艺精美的浮雕壁画生动再现了海上丝绸之路、上下九、十三行等盛景,重温着千年商都的繁华和海上丝绸之路的浪漫。
The design of the hotel combines the regional cultural characteristics, known as Lingnan style. The eye-catching circular gem-shaped fountain design at the entrance of the lobby delivers traditional meaning of fortune and treasure; enter the lobby, Looking up, the design of Longmen ladder gives out the characteristic of the old Guangzhou, and the warm wishes of "going up". Not only that, Guangzhou elements such as Xiguan glass and Bingshi tiles are cleverly integrated into the hotel's diverse Lingnan cultural design. Many exquisitely crafted murals vividly reproduce the Maritime Silk Road, Shangxiajiu and Thirteen Factories, reliving the prosperity of the millennium business capital and the romance of the Maritime Silk Road.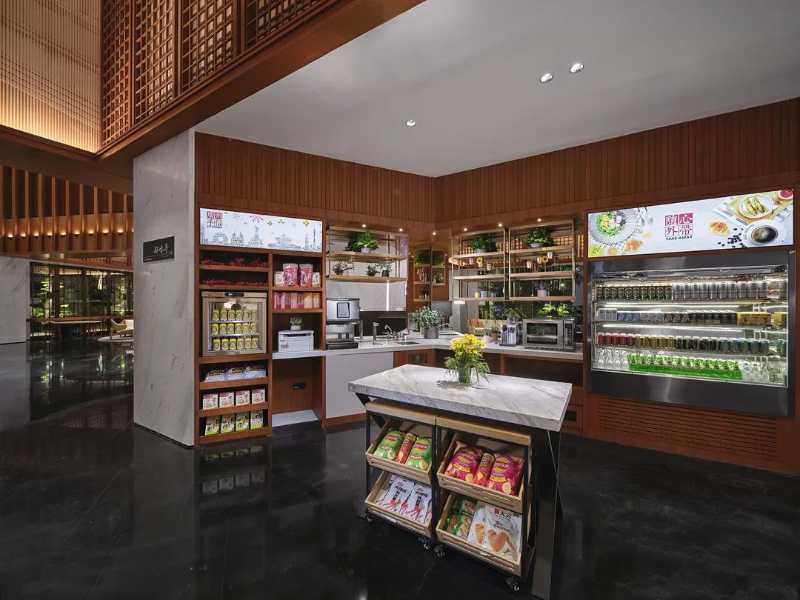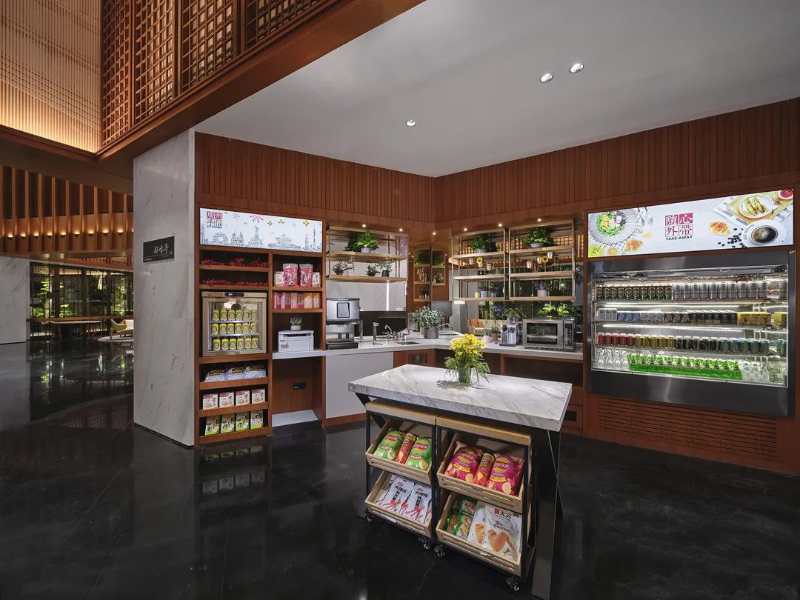 ---
广州天河鼎龙希尔顿花园酒店
Hilton Garden Inn Guangzhou Tianhe
广州市天河区广州大道北63号
No.63 North Guangzhou Ave., Tianhe District, Guangzhou
Tel:+8620 – 3813 6333
www.guangzhoutianhe.hgi.com