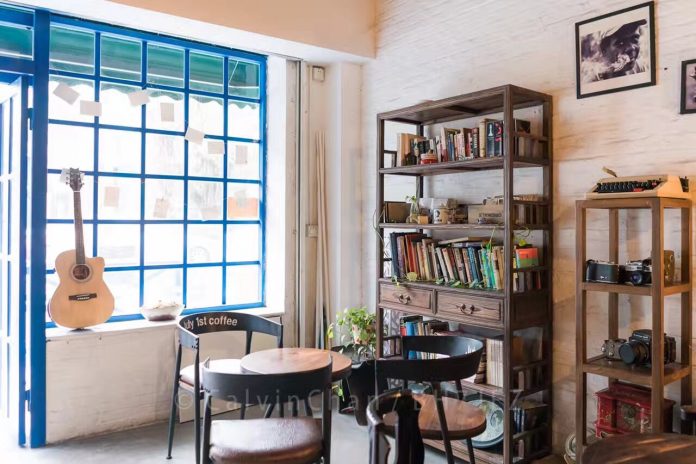 竹子, 珠海柒月一号咖啡馆负责人-Nora, Owner, July 1st Coffee Shop & Bar, Zhuhai.
DB:你从什么时候有了在珠海开一间咖啡店的想法?为什么呢?When did you have the idea of opening a cafe in Zhuhai and why?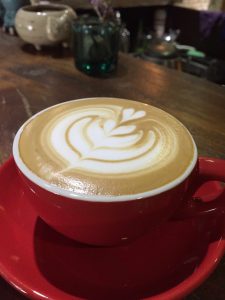 我来珠海前就有开咖啡馆的想法。这还源自于和先生所构想的理想生活,他有自己的事业,我开一家小馆,有书有咖啡有朋友,闲时到处游走,岁月静好。
I had this idea before I came to Zhuhai. In fact, I and my husband came up with this idea because this is what we have been dreaming of as our ideal life. He owns his business; I have my cafe, with books, friends and free time to walk around. What a peace.
DB:珠海有各式各样的咖啡店,相比于它们,你觉得柒月一号在什么方面更为出色?There are so many cafes in Zhuhai, what aspects do you think your cafe overshadow the others?
心里上不想比较,每一家的存在都有自己的特点以及背后经营者的执念。我认同一家咖啡馆的意义在于她能一直存在下去,她承载的是记忆,是一种你一进来,就是熟悉的自在与放松,是一种习惯。我不太习惯改变也不太懂得时髦的概念,咖啡馆只是一种简单的生活方式。
I personally don't want to compare my cafe with the others because each cafe has its uniqueness and concept behind its brand. I think every cafe has its own meaning for existence, which lies in memories. When you come in, you feel familiar and relaxed. It is more of a habit. I don't know much about trending because, for me, a cafe is just a simple lifestyle.
DB: 你在经营咖啡店时,最喜欢工作的哪部分?What is your favorite part of running a cafe?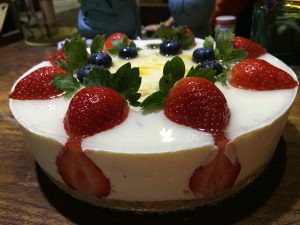 做咖啡,让客人认同咖啡也是种极好喝的饮品,甚至于喜欢上这支精力与灵感的源泉。拥有朋友,一杯咖啡各种天南地北放开聊。
I love making coffee; I love to see customers recognize that coffee is actually a tasteful drink. I am even in love with the inspiration and energy of making coffee. With a cup of good coffee, we can chat freely with our friends in a very relaxing and cozy way.
DB:我们能从什么渠道了解更多'柒月一号咖啡馆'?Where can we get more information about July 1st Coffee Shop & Bar?
微信公众号 WeChat Account: cafe0701
微博 Weibo: 珠海柒月一号咖啡馆