万物赋新。广州柏悦酒店从春日庭院中汲取灵感,精心创作独树一帜的下午茶套餐。各式咸甜小点在匠心巧妙布置下,呈现一派生意焕发的景象。赏味盎然春意簇锦,栖息静旎午后时光。
To celebrate the season of revival, rejuvenation and renewal, when gardens sprout and quickly reach their peak beauty, Living Room at Park Hyatt Guangzhou presents a botanic-themed afternoon tea set showcasing sweet delights infused with springtime flavours.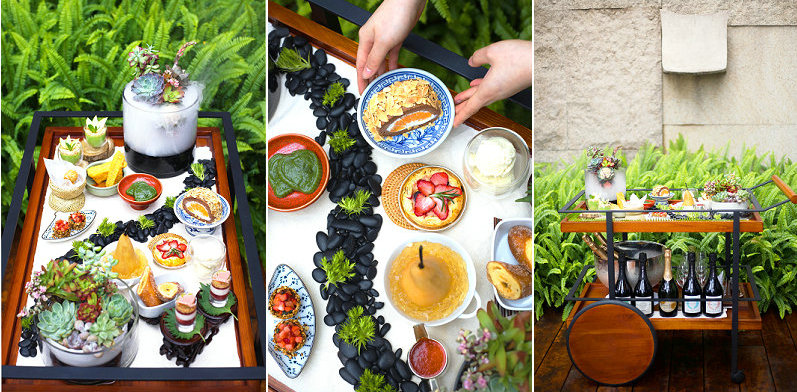 精致可人的下午茶点盛置在木制小推车中,随着仙气袅袅缓缓推出,令人仿佛置身于花园之中。玲珑别致的咸甜小点令人一见倾心,依次围绕在极具禅意的鹅卵石小径两侧,仿佛引领进入一个美妙境界。剔透的多肉植物从旁点缀,更添几分勃勃生机。
The afternoon tea set is presented on a wooden trolley with a miniature pebble path in the centre, surrounded by succulents and an artistic array of savories and pastries inspired by a wide range of blossoms, bringing the refreshing and sweet fragrance of the season to diners' plates.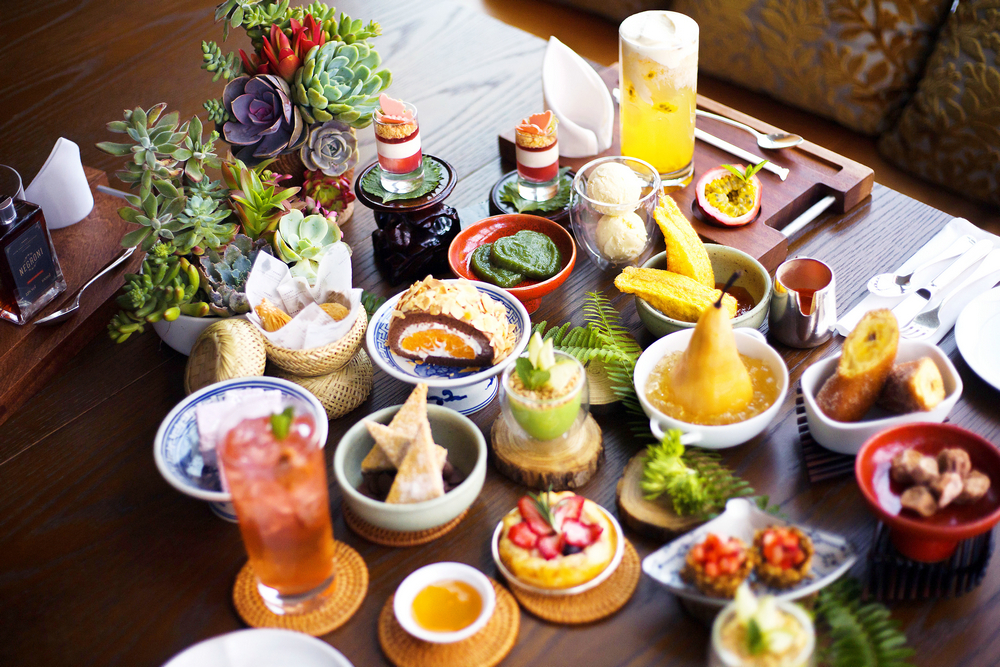 各式甜点美不胜收,杂莓酥皮塔、桔子瑞士卷、番茄草莓燕麦塔、番石榴玫瑰奶冻、白葡萄酒茉莉花茶煮梨、炸香蕉配冰淇淋,不仅绚丽夺目,口感更丰富精彩,两只白巧克力制作的桃粉色蝴蝶跃然其中,愈加灵气动人。咸点也是点睛之作,泰式蟹肉三明治、青豆泥腰果苹果薄荷、还有当季时令的流沙艾叶饼和羊肚菌酥等。甄选新鲜食材创作成一个个让人充满期待的中西式咸点,淡雅色调与缤纷的甜点相得益彰。不容错过下午茶自选菜单五款低糖健康、口味清新的招牌天使蛋糕,甘菊曲奇,以及一系列冰淇淋和雪芭选择,更有当天现场制作的有机蔬菜鲜虾米卷和杨枝甘露薄煎饼。享用下午茶的宾客可畅饮咖啡、茶及当季特调花茶,包含百香果茉莉花茶及咸梅苏打等,沁人心脾的花果香气让忙于生活工作的你感受缕缕清新。
From the all-you-can-eat menu, five signature angel cakes and a selection of ice cream are not to be missed, nor is the daily live station. The afternoon tea set comes with a choice of coffee, tea or herbal infusion. A selection of fruit and floral teas, only available during this promotional period, is recommended to enhance the relaxing afternoon tea experience, and includes Passion Fruit Jasmine Tea, and Salty Plum Soda.
---
"簇锦"下午茶
Botanic Afternoon Tea
推广时间 | On Promotion
30th March – 31st May, 2020
2:30 PM to 5:00 PM
每份498元,可供两人享用
CNY 498 per two guests
另可额外支付158元享Perrier-Jouët Grand Brut香槟一杯,或688元享Perrier-Jouët Grand Brut香槟一支
Add one glass of Perrier-Jouët Grand Brut Champagne at CNY 158, or CNY 688 for one bottle of Perrier-Jouët Grand Brut Champagne.
Tel: +8620-3769 1234
酒店官方微信商城 Hotel official WeChat Mall:
@ParkHyattGuangzhou
* 价格均包含服务费以及相关政府税费
* The pricing is inclusive of service charge and government tax