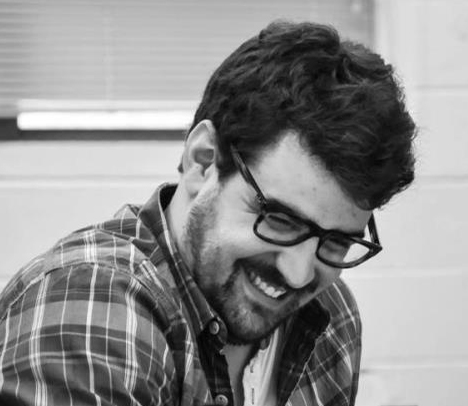 DB: First thing's first, what is the event and what is the objective?
F518 and the Shenzhen Creative Investment Group are hosting "Rebelution", a creative design summit that seeks to capture the spirit of designers in Shenzhen rebelling against the norms and revolutionising the future. Shenzhen is home to so much creation and this event's goal is to highlight just a few of the artists and designers here and what they are doing to make Shenzhen a landmark for the design industry. We will have speakers from all different fields talking about what they are passionate about. We have the director of the V&A Museum that just opened in Shekou, an animator from China's biggest children cartoon and world class graphic designers and representatives from other fields such as: education, architecture, apparel, and industrial design as well. These people are all on the cutting edge and it is our hope that we start a conversation between them and all the other designers in this city through this summit.
DB: Who will be there and are there any speakers that you are particularly excited to hear?
We have:
Tosca Killoran: Creating Creative Space创造创意空间
Tommaso Rodolfo Masera : Quality of Design设计的质量
Michael Patte: Sense & Senses – An invitation to reconsider the development of the city through these two specific angles 理性与感性 – 从这两个特定的角度重新考虑城市的发展
Anthony Pantillas: Individualism个性化主义
Kevin 一路向东: Animation Concepts & Art Design from Fantawild International
Ole Bouman: Way Finding Creative Shenzhen寻找创意深圳
Dr. Priscilla Chueng-Nainby: Design Activism设计行动主义
These each represent a really exciting area of their field so it's hard to choose just a few. I am excited to hear them all. I like the idea of Michael's presentation and considering a city in a new way. He is our architect and his viewpoint on the city is so unique and welcoming. Every time I have talked to him he talks about the city as this place of magic almost. I'm really excited to hear his talk. Priscilla is our graphic designer and she will be talking about "design activism" and I like the thought that creation can create change.
DB: What are the benefits of hosting the event at the F518 Idea Land venue?
When F518 asked me to host I was honoured and a little shocked. They are this enormous force in the design community in Shenzhen and do amazing things. Shenzhen has a partnership with Edinburgh, Scotland, and F518 acts as an incubator for designers and start-up to come and benefit from their resources for a year or so. They offer office space, meeting rooms, software, and all sorts of great stuff at no cost to the start up. This spirit of giving and collaboration is exactly why they are putting on this summit. It's all about sharing great ideas from all parts to make a great whole.
DB: In our last interview about Shenzhen Stories, you talked about the importance of community to you, particularly in terms of the experience of two humans sharing life. Is this a philosophy that has inspired you to host the event?
Yea! So I am the host and co-founder of this thing called Shenzhen Stories. And that event has turned into this really great community and gone beyond anything I could have hoped for. I'm really proud of our story tellers and our audiences for what they have created there. So, while this summit and Stories may be fairly different events at the core I think the thing they have in common is the objective to connect people. While what we do is more personal maybe, this event substitutes those stories with talks on these designer's passions. On the surface this looks less organic but connection looks a lot of different ways. I always tell people that honesty is the greatest quality of any story and these designers put themselves into their work mind, body, soul and it doesn't get any more honest than that.
DB: As an international citizen with a BA and MFA in theatre from the University of South Carolina, what do you feel you will be bringing to the event?
I hope what my time on stage and in the theatre brings is how to highlight your scene partner. One director once told me that my job is to make sure the other person on stage is getting everything they need and not to make ourselves look good or anything. It's my main goal to highlight these amazing designers and help create an environment that allows them to effectively communicate. Also projection. Gotta reach those back rows, you know? *laughs*
DB: Why is creativity important to you?
I mean, it's everything. We don't go a single day without creating something. That's true for everyone. I really believe that. We all create something just by going outside. When you interact with something or make your lunch, you are exercising your own personal aesthetic. It's important because it defines us and helps make us who we are. It's why music and movie and art gets so big. It creates what was in us already. It affirms us when we see something we recognise in a work of art. And it's nice to be affirmed once in a while.
DB: What are your hopes for the future of the summit?
A large goal would be that people move forward with this and keep doing it. Keep having summits, keep exchanging ideas, keep meeting new people and challenging old ideas. Mostly though, I just hope we are able to connect like-minded people and that those people create something awesome.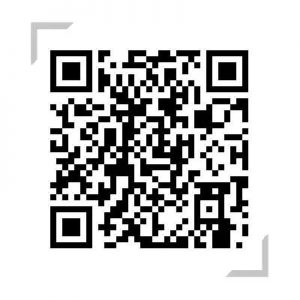 http://www.edinburghshenzhen.com/View/News.aspx
facebook.com/edinburghshenzhen