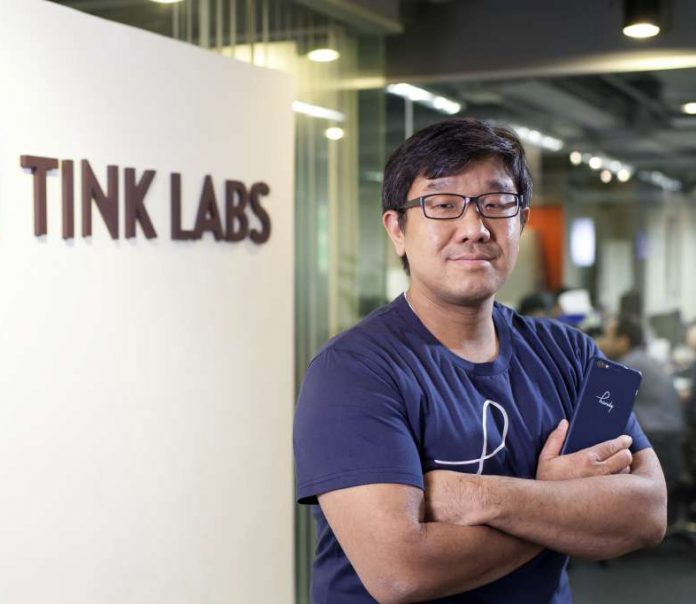 袁沛致,Tink Labs联合创始人及CTO – Phil Yuen, CTO at Tink Labs, Hong Kong.
DB: 鉴于您过去在美国的科技公司及市场的经验,为什么要搬到中国来?Given your past experience with American tech companies and the market there, why move to China?
For me it's not so much geographical but more about the product. I joined Handy when there were 3 people and not much of a product. But when I saw the concept, I heard the idea, I thought that was super interesting. So, to be honest I could've been anywhere, but I thought the idea was fundamentally ground-breaking in the way it changed people's travelling experiences, so yeah I jumped at it.
It's an opportunity that came up at the right time, right time right product. I was open to trying something new and I came across this, so it seemed completely natural to me to jump into a venture like this.
DB: 相比您以往就职的公司(微软,亚马逊,Zynga),您留在Tink Labs的时间最长 – 有什么特别的原因吗?Of all your past employers (Microsoft, Amazon, Zynga) you have stayed with Tink Labs the longest – is there a particular reason for this?
Microsoft was my first job, and Zynga and Amazon were acquisitions. They were large employers and they acquired my companies. Developing and building a new product within a large organisation, that's an interesting experience. For me, if you ask me why I stayed so long with Tink Labs – it doesn't feel that long (laughs). I enjoy the opportunity, I enjoy the challenge, and when it's constantly changing, it really doesn't feel like 4 years has passed, but rather 1.
DB: 您认为您的'Handy'智能手机租赁服务在全球不同的市场上有同样的吸引力吗?Do you believe your 'Handy' smartphone product has the same appeal in all international markets?
So it's not about the exact same product anymore. When we started off it was a consumer based product, it was really about helping the visitors themselves have a better travelling experience, to enjoy the city more, to access a variety of information on the device. But now as we're moving to different cities, the focus has shifted to added value for hotels. For hotels, our purpose is to add additional value for hotels, which to us is the same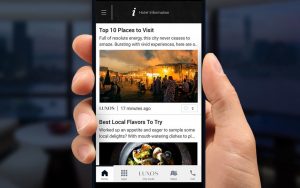 everywhere. So for us, we ask ourselves, when we have this device in the room – how do we have our guests use it but at the same time add value to the hotel they're staying in? So how do we make sure they're ordering room service on it, or how am I leveraging the data I'm collecting at not just this hotel but around the city to create additional value for the hotel itself?
So for example, if it was raining outside or we noticed that you'd been walking for a long time, then the hotel can send you a specific promotion for massages and you could have that booked and prepared by the time you return. So we boast a strong value proposition to both hotels and their guests.
DB: 您会否觉得可以以App的形态供应产品及服务,而不通过物理智能手机,从而节省硬件制造成本?Do you feel that you could save costs on hardware manufacturing by offering your product in the form of an app rather than a physical smartphone?
So one of the things that I feel is really cool about having a physical device is that we want to turn it into a centerpiece for the hotel staying experience. So the idea is when you turn on the device: it's not just a phone, it's not just an app, you can control the tv, control the air conditioning, turn on the lights, use it as a room key etc. So a lot of the stuff we feel is collectively only possible through a dedicated physical device, and it also gives us a lot more flexibility.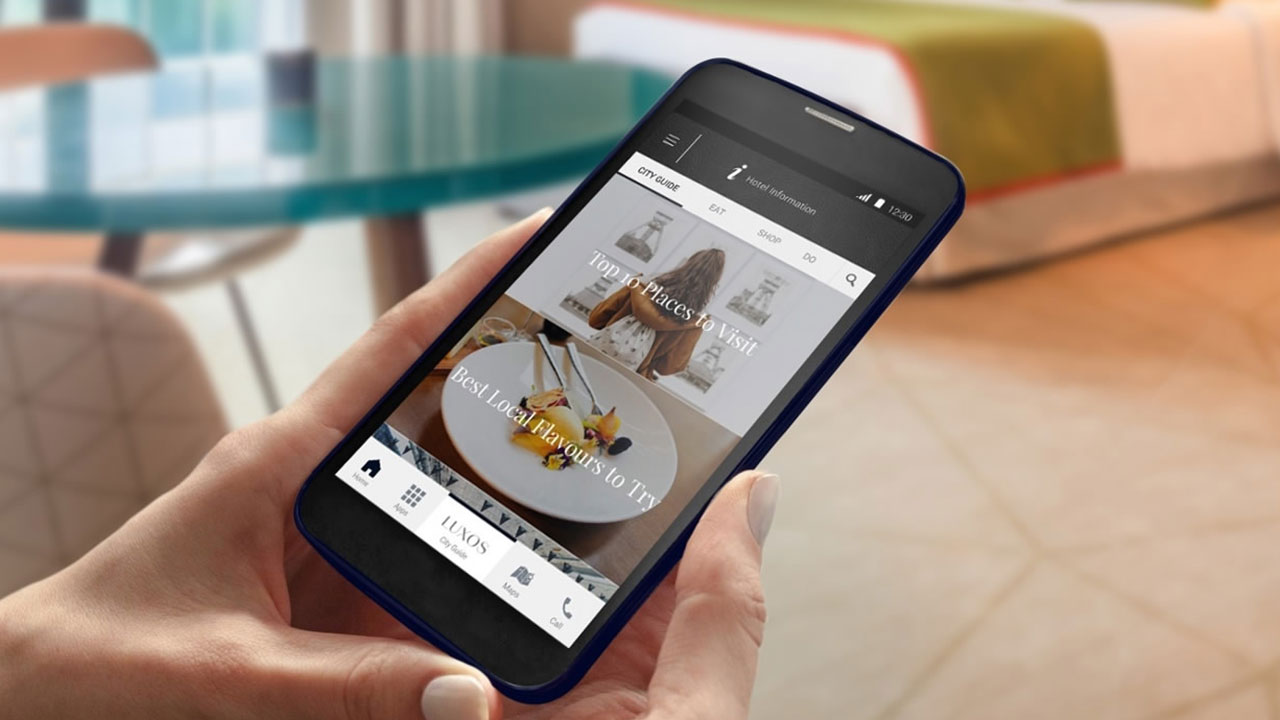 For us, the ability to tweak and modify and add additional functionality on the device with the piece of hardware enables us to do a lot of cool stuff. Like the facilities usage tracking, or as previously mentioned using the device as a room key, a lot of the services offered cannot be done on a regular smartphone alone – it's precisely tailored for maximum convenience in the hotel.
DB: 除了"Handy"智能手机,Tink Labs有没有新产品推出的计划?Does Tink Labs have any plans to launch any new products besides the 'Handy' smartphone?
Yeah most definitely. One way to look at it is that we look at the device – there's a lot of new stuff we're constantly adding to the device. So many of the aforementioned features are brand new features, we're always working on adding further functionality. And then at the same time, from a system perspective, we also have a complete back-end for hotels to look at all the value we're providing them.
So I'll give you an example, the new device that we're launching, if you look to the back of it, we've added some connectors to the back: this is in preparation to launch new products and accessories that can be connected or integrated into the system. At the same time we've built in several connectivity options to the device that we can use for different things within the hotel. So on one hand we're building in expansion abilities to the device so we can add new pieces of hardware to the device, whether that's from us or other partners. And on the other hand we're also looking to launch a smart dock soon, which we hope will replace the telephone in hotel rooms real soon.
DB: 我们能从什么渠道了解更多'Tink Labs'?Where can we find out more about Tink Labs?
Website: www.handy.travel