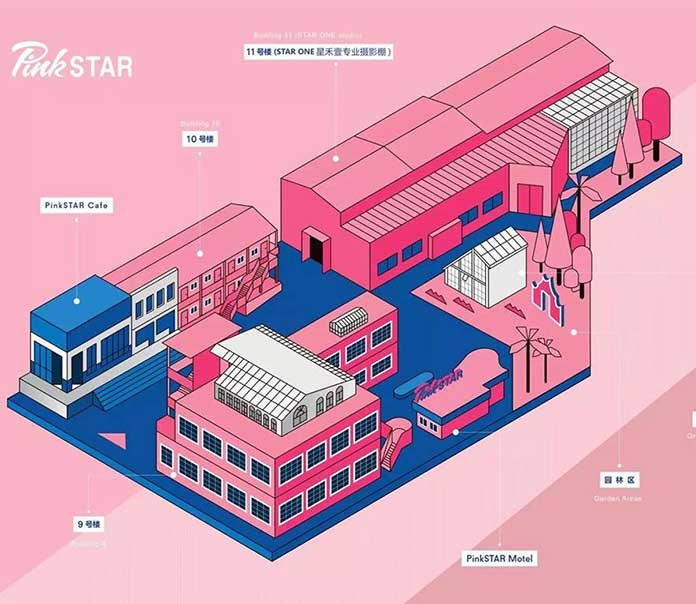 What is PinkStar?
PinkStar is a space that provides creatives with themed rooms, studios, an aesthetically pleasing backdrop for photography and more. You can rent it at a price, exhibit your artwork, organize fashion shows, music festivals and whatever your creative mind allows.
On August 26th, at 3 pm, PinkStar and 2522 Studio held an event called "Void Music Festival". The event took place in Guangzhou, Tianhe District.
Attending the event, a few different groups of people. There were the peculiar artsy people, models, Instagramy girls, punks , avant-garde weirdos, cringy goths and even more cringy, Lolitas.

What happened at the event?
Upon arrival I was welcomed by Adrian Owen who manages the media, he gave me a little tour through the art space and we instantly bonded. On the left side a cafe called StarBOX Coffee, not starbucks, but close. On the right, building N. 9, inside the building they had a coin laundry room where the Haircode barber shop was giving fake tats and edgy hairstyles to anyone interested. Next to them, in the same room, YaMei was giving 'glow in the dark, marble sleeves'.
If you walked out from the back door of building No. 9, you'd face a gas station and an American themed diner, where DJ Alex Poon was making music.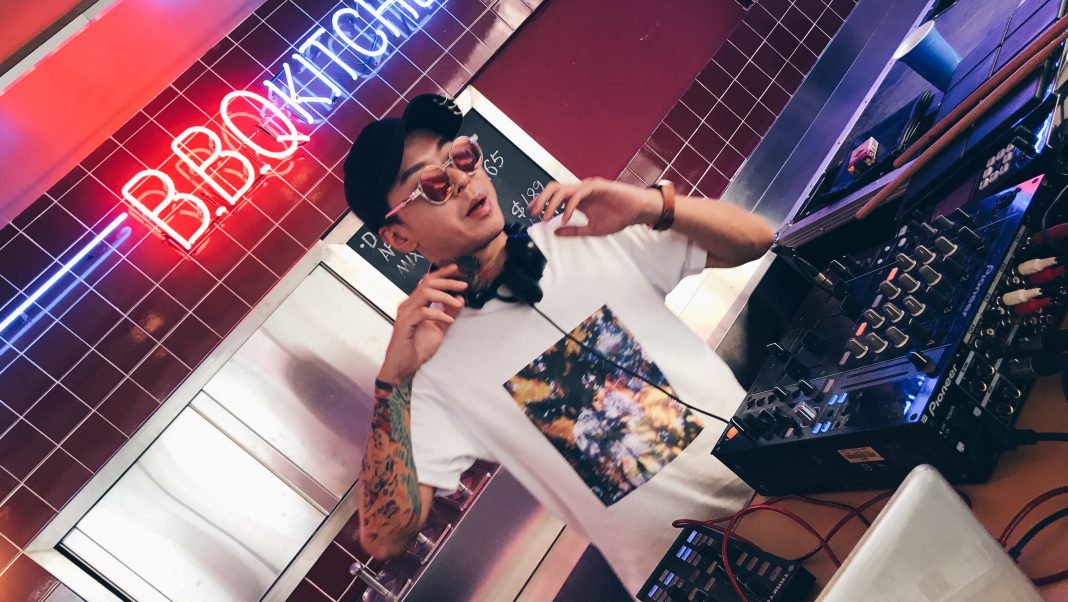 Surrounding the gasoline station, there were various stands where handcrafted goodies, and also some cool and weird objects were being sold.

Behind the Motel , a big warehouse was being used as an art gallery for artists like Feitufei, Salander Huang and others.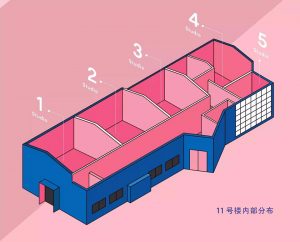 In the warehouse, studio number 1 was where the electronic music fest took place, while Dj Jane was up on stage, Adrian and I tried encouraging people to dance by dancing like no one's watching, soon a few loosened up and joined us. The house wasn't full until a little storm passed by and everyone came to find shelter in the warehouse.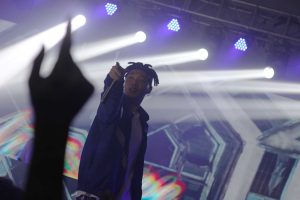 Artascope, a Chinese Rappers Duo did a really good job in interacting and engaging with the audience, asking them questions, talking to them and asking them to light up their phones as they joined them with hand movements.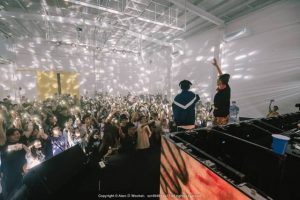 Later on around 9 pm, everyone gradually headed back into the laundry room, where the highlight of the whole event was about to happen. It was dark, the black lights were on, the marble skins glowed and the crowd started going wild with the music, as the camera flashed and the music got better as the night progressed I had to pull a Cinderella and left before the event came to an end, it was a great party, so much fun.