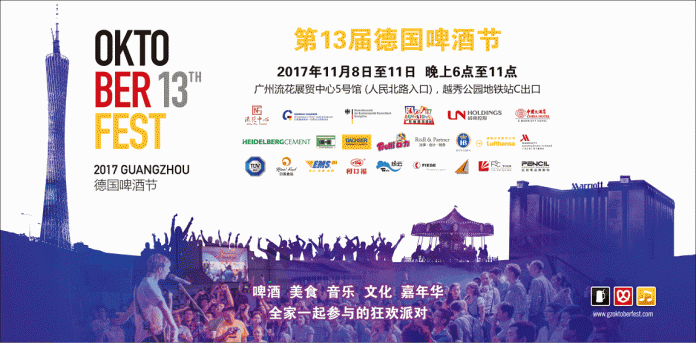 It's time to raise your glasses and join us for the surreal Oktoberfest experience in Guangzhou! From November 8 to 11 at Hall 5, NEW FA CENTER (located opposite China Hotel, A Marriott Hotel), we are excited and proud to bring you the 13th Oktoberfest 2017 all the way from Munich to Guangzhou!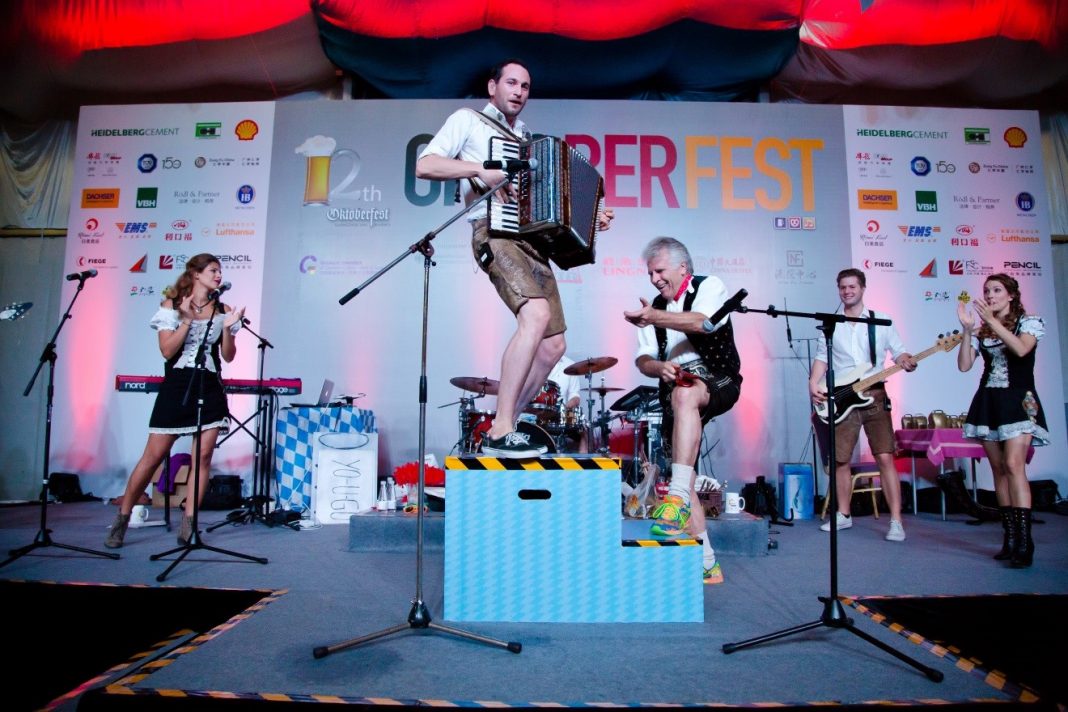 Embracing and boosting this German culture, China Hotel, A Marriott Hotel held its first Oktoberfest in Guangzhou in 2005. Ever since, becoming our tradition and trademark over the following 12 years, this festival is the most anticipated Oktoberfest in Guangzhou. Partnering with German Consulate General in Guangzhou, German Chamber of Commerce of South and Southwest China, the Guangdong Tourism Association, Lingnan Holdings, New Fa Center and being supported by many other renowned supporters, we are pleased to host 4 consecutive nights of authentic and splendid Oktoberfest experience.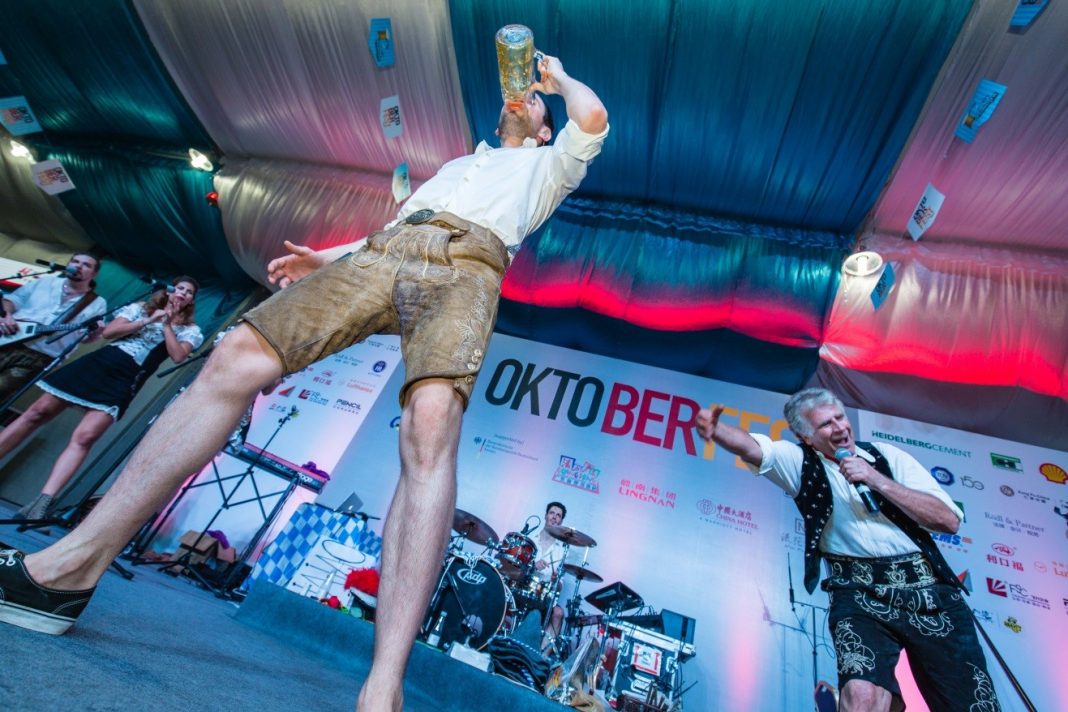 The Hall 5 of Guangzhou New Fa Center formerly known as the only Sino-Soviet Friendship Building in Guangzhou held the first Canton Fair. This historic venue is over 2000 square meters with a dome reaching 16.8 high. Turning the hall into a spectacular traditional Oktoberfest venue, Enriched with staff dressed in traditional Bavarian costumes, entertaining all the guests with steins of free flowing chilled Hofbräu beer; a lavish and sumptuous German buffet including but not limited only to roasted pork knuckle, roasted beef leg and German sausages, but also other exiting items specially prepared with utmost care by our best team of chefs from China Hotel, A Marriott Hotel.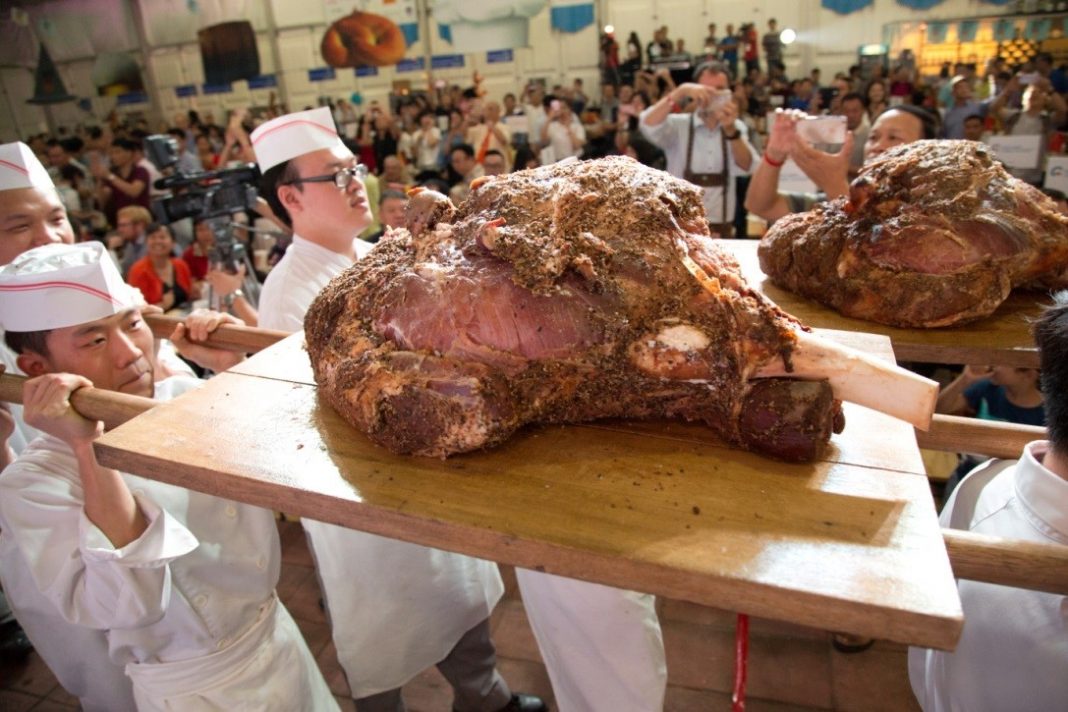 As the most successful Oktoberfest Band in China, the band "Muenchner Musikanten" is one of the most laudable and favored bands ever. In only 22 consecutive years, they have accomplished more than 1000 successful performances! Born and brought up in Bavaria, all the members have this special culture and music ingrained into their DNA and lifestyle. They would like to take you through a cultural journey of music and laughter, bring you the most energetic renditions of both German classics and also the latest and hottest local hits. The Spirit of Oktoberfest will make your body dance and sing along to the delight of interactive entertainment of live performances, beer chugging challenge, comedy and their antics.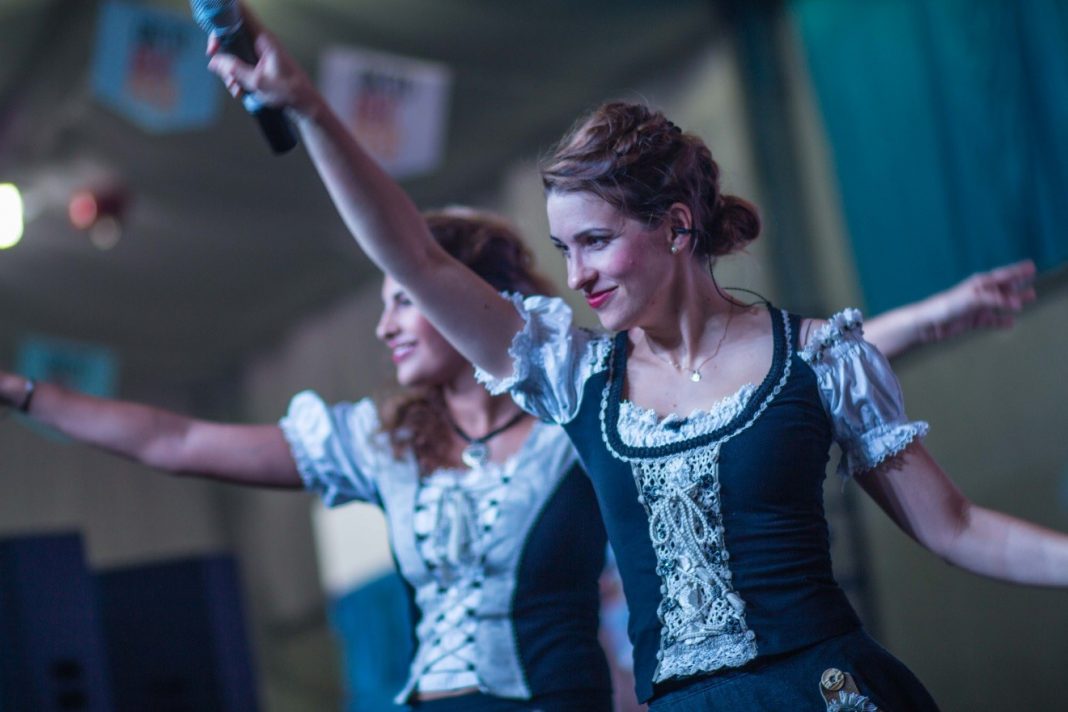 The pleasant autumn season is perfect to indulge yourselves in incredible food, German root beer, amazing live music and Oktoberfest themed activities! Invite your friends and colleagues along with your family and enjoy the annual Oktoberfest with us in this November.
---
EVENT DETAILS
TIME:
8TH – 11TH November 2017 18:00-23:00
VENUE:
Hall 5, New Fa Center, Guangzhou (The entrance in Renmin Bei Road)
METRO:
Yuexiu Park, Exit C. Located opposite China Hotel, A Marriott Hotel
TICKET PRICE:
NOV. 8/9 (Wed/Thu) RMB 420 (Regular) RMB 480(VIP)
NOV.10/11(Fri/Sat) RMB 480 (Regular) RMB 560(VIP)
(Ticket includes free flow of German beer and soft drink, German buffet dinner and one commemorative beer mug)
Tickets Selling: Tickets available at Deli – Fresh on 1st Floor at China Hotel, A Marriott Hotel. 86(20)8666 6888 ext. 2106
Contact: Mr. David Nebehay (86) 18126866657 / David.nebehay@marriotthotels.com