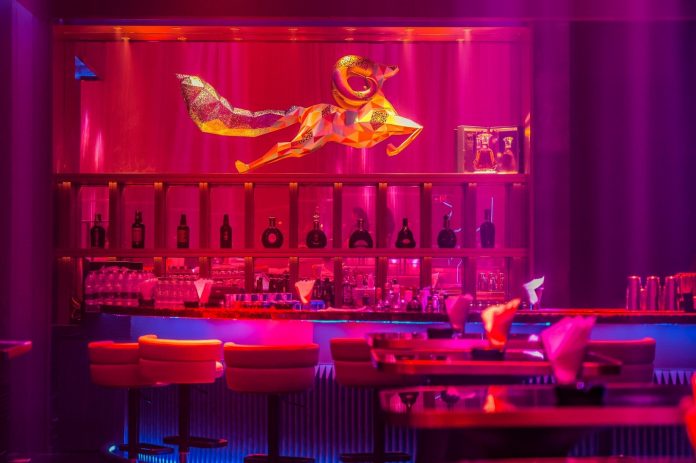 Fresh look appears after a recent renovation. It is a place where guests can explore a diversified nightlife in a modern city with profound cultural heritage.
FEI, located in W Guangzhou-a representative of "dynamic fashion" of the luxury hotel in the city, is a gathering place for fashion elites. Recently, it completed a large-scale renovation project and surprised the city again. Deeply absorbing the essence of modern design and integrating it into the inclusive Lingnan culture, the renewed FEI brings guests a diversified and all-round sensory experience from sight, hearing, taste and touch, and leads them to explore the diverse lifestyles in depth in the center of this city with profound cultural heritage.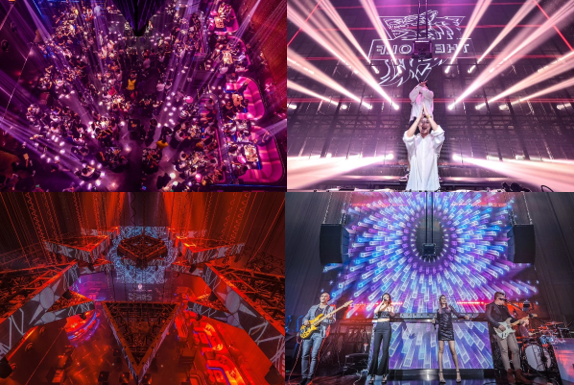 NEW LOOK, NEW FEEL 
The FEI now with a new look and a fully upgraded image designed with bold innovation. The design was inspired by the jewelry boxes of ancient emperors' concubines, who enjoyed a myriad of treasures. It is like their jewelry box full of fun, full of amusement. With the unique design, music, fuel and fashion, the bright atmosphere of rare treasures is integrated into the overall space design of FEI. Optical fibers scattered all over the glass walls are like shining gems and coming with strong musical rhythm, which creates a wonderland where guests can enjoy the most flourishing side of the city. It is a place where you can forget the passing of time.

Seen from the outside of the hotel, FEI is a three-story glass space with full-body lighting constructs a unique and stunning architectural design. The scattered optical fibers inside the glass wall, like shining jewels, present a powerful visual effect, bursting out from the inside to the outside with the energy of this city.
 ENJOY THE MOMENT 
In recent years, with changes in the lifestyle of the new generations in China, guests have more diverse needs for hotels, and FEI is undoubtedly such a gathering place for the young lovers of fashion. Nowadays, Chinese youngsters often regard identity as value recognition, thanks to a diverse ever society, they are more conscious of fashion, art, and aesthetic tastes. To meet their demands, FEI brings in brand-new creativity and experience of modern metropolis, as well as dynamic music, design, fuel and fashion which greatly satisfies the strong desire of these trendy people. It is just out of consideration for the Chinese consumers' new demands, renovation of FEI emphasizes more about personalized service and experience. "This time, the renewed FEI is coming with a lot of WOW moments. Through fashion elements, nightlife, celebration activities and entertainment, it provides an unprecedented luxury experience which leads you into a WOW world." At the press conference, Dario Pithard said, General Manager of W Guangzhou.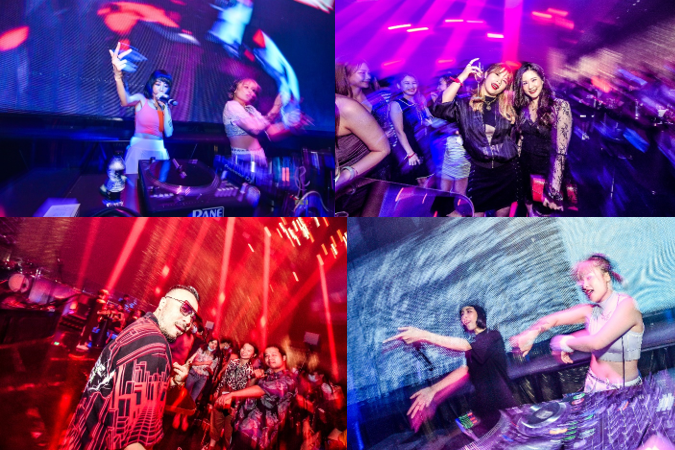 The new FEI has created a series of fashionable social interaction and trendy music experience. From now on, there will be a blockbuster with music, lighting and design intertwined in 365 days, here will become a popular spot for trendy people in the city, and the prosperous side of this modern city will be fully expressed.