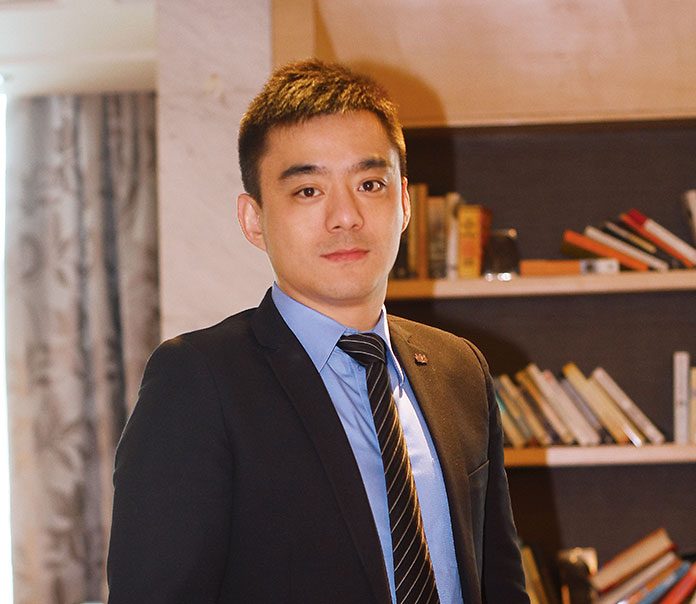 陈威先生从2004年开始就在雅诗阁工作,现管理雅诗阁在广州的5处物业。广州国际金融中心雅诗阁服务公寓即将踏入五周年,现正在计划一系列社区活动来增进庆典中嘉宾的到场率。借今天的采访,DB了解了为什么雅诗阁能得到客户高度认可,并且在快速发展的酒店行业一直屹立不倒。
Mike CHIN has been with Ascott since 2004 and currently manages and operates five Ascott properties in Guangzhou. Ascott IFC Guangzhou will be turning five in 2017 and is planning a series of community activities to enrich the lives of its guests in celebration. In today's interview, DB uses the opportunity to find out why the hotel is highly regarded by its customers and how Ascott stays at the top of the league despite the ever-changing nature of the hotel industry.
DB: 您认为是什么让广州国际金融中心雅诗阁服务公寓备受赞誉?In your opinion, what is it that makes Ascott IFC Guangzhou an award-winning hotel?
广州国际金融中心雅诗阁服务公寓之所以从开业至今得到了来自业界与顾客的的广泛认可,我认为是公寓在不断维护好软硬件的配套服务设施之外,我们还在不断地完善我们的社区文化。
Ascott IFC Guangzhou has received multiple recognitions from the industry and customers since its opening, which I believe can be attributed to constantly improving services and facilities as well as our continued efforts to improve our community culture.
广州国际金融中心雅诗阁服务公寓位于珠江新城的核心地段,周边云集众多世界500强公司及领事馆,周边餐饮、娱乐、购物及文化休闲配套一应俱全。优越的地理位置,便利的生活条件加上国际范儿的酒店式服务公寓,让来到这里的每一个住客都可以 按照自己的喜好去生活,他们既生活在都市之中,却也有自己独享的私密空间。
Located in the central part of Zhujiang New Town, the residence is home to Fortune 500 multinational companies, foreign consulates and a wide variety of entertainment options such as restaurants and shopping malls. Prime location coupled with convenient living conditions allow all residents to feel at home. This allows them to find a private space among the concrete forest.
繁忙的工作后住客在这里享受到的是一种完全放松的生活状态,无论是想在家里静享与家人的独处时光或是在健身房泳池舒展一下身体,还是与几个志同道合的朋友一起参加我们的住客活动……这些对于他们来说都是最自然最舒适的一种生活状态。在这里的许多客人已经很习惯的将雅诗阁作为他们在异地的第二个家,因为他们觉得无论工作多繁忙一走进这里就能感受到真正的放松。
After a busy day at work, residents can enjoy complete relaxation here. They can either stay at home to enjoy family time, sweat it out in the gym and swimming pool or participate in our activities for residents with their friends. They will feel natural and comfortable taking part in these activities. Many customers regard Ascott as their second home because this is the place where they can truly relax after a day at work.
住客在广州国际金融中心雅诗阁服务公寓所享受到的不仅仅只是便利的生活条件,还有公寓为住客所营造的社区文化的氛围。从传统的由运营方来搭建公寓社区理念到如今我们所要推出的由住客主动来出谋划策,搭建多元化,包容性更强的社区文化。让来自五湖四海的住客能够在这里感受到"家"的温馨。
Not only do residents enjoy convenient living conditions, they also enjoy the community culture. Instead of developing community concepts by operators, we will invite residents to come up with ideas to create a diverse and more inclusive community culture, enabling residents from all over the world to experience home's warmth here. All in all, our winning formula is constantly improving to cater to guests demand and creating the Home away from Home environment for our guests.
附广州国际金融中心雅诗阁服务公寓近年荣获奖项:
2016年China Hotel starlight award ,Best Serviced Apartments of China.
2016年Booking.com,guest review awards.
2017年Trip Advisor,certificate of excellence.
DB: 你觉得您在工作中最有收获的是什么? What is the most rewarding aspect of your job?
作为City Manager,我觉得自己像是雅诗阁在广州的一个"大家长",照顾着这个"大家庭"的600多户长住客人和300多位员工。
一方面,我要确保住客感受到最亲切的服务与关怀。广州有五家物业,无论住客选择的是广州五家物业中的哪一家,希望他们所感受到的家的舒适感与温馨感是一样的,不会因为品牌不同而有所不同。
另一方面,如今的市场竞争越来越激烈,我们需要不断让自己保持最好的状态去面对不断变化的市场需求。广州的五家物业分别有五个业主,每年都期望可以交一份满意的答卷给到他们,信守与业主之间的承诺。
对我来说最大的收获,就是我的客人和公司都能开心、满意!
As a city manager, I regard myself as the caretaker of big Ascott Family in Guangzhou, managing some 600 long-staying guests and over 300 employees. On one hand, I need to ensure residents receive the most considerate services and care. We have five properties in Guangzhou. I strive for my residents to experience the same level of comfort and warmth across all brands. On the other hand, as market competition is heating up, we need to maintain our best condition to meet ever-changing market needs. These five properties in Guangzhou belong to five different owners and we hope to keep up our end of the promise by delivering a satisfactory result. The most rewarding aspect of my job is that both my guests and company are happy!
DB:众所周知,现在酒店行业发展速度迅速。请问您能告诉我们是如何应对这样的发展趋势、以及未来有些怎样的发展计划吗?The hotel industry is known for being fast-changing. Can you tell us what upcoming developments you have planned and how you adapt to changing trends?
每年我们会将收入的5%作为广州国际金融中心雅诗阁服务公寓的硬件的改造跟提升。在不断维持和提升公寓硬件的同时,也希望给住客带来一定的惊喜。当然对于我们来说,保持良好的市场竞争力需要巨额的投入,而我们也做好了准备。
We will spend 5% of our revenue to renovate and upgrade facilities of Ascott IFC Guangzhou each year. By maintaining and upgrading facilities, we also hope to bring some surprises to residents. Maintaining competitiveness needs huge investment and we are prepared to do so.
面对越来越庞大的酒店式公寓市场的扩大,我们不但要从硬件方面着手,还要不断地提高我们自己员工的服务水平,除了每个月会有40个小时的员工培训,我们还会进行住客反馈的内部分享,了解住客的实际需求,切实提升自身的服务水准。
With the growing and constantly changing serviced residence market, not only do we need to upgrade facilities but we must also improve our employees' services. We do that by conducting internal sharing on residents' feedback to evaluate their actual needs, on top of the monthly 40-hour employee training.
我们即将在今年九月正式推出Ascott Community概念的 2.0版本,通过住户的反馈,我们发现用传统的运营方来搭建公寓社区的理念已经不能够满足于我们的住客需求了。其实生活在这里的许多住客他们都非常热情积极的会去组织一些住客活动,而这些由住客主动来出谋划策的活动,不但丰富了社区文化也令社区文化更加多元化,包容性更强。
We are set to launch Ascott Community 2.0 in September. Through the feedbacks by our residents, we have found that developing community concepts by operators can no longer meet residents' demand. Residents here actively organize activities for the community, aiming to build a more culturally diversified and inclusive community.
DB: "奢侈"这个词经常被用来形容雅诗阁。想请问奢侈对您来说意味着什么?你们是怎么做到"奢侈的"? The word "luxury" is frequently used to describe the Ascott franchise. What does luxury mean to you and how is it achieved?
在我们看来真正的奢侈并不仅仅是局限于硬件上的比拼,luxury也可以体现在生活方式中。一种自我的生活方式,不拘束于硬件空间的限制,能够享受到各种不同的生活乐趣,在这里找到志同道合的朋友,可以从繁忙的工作与压力中释放出来,这何尝不是生活中的"小奢侈"。我们每个月都会有不同题材的住客活动,为客人提供一些他们日常难以体验或者容易忽略的快乐,客人们会觉得有这样的时光,才是最"奢侈"的体验与回忆。
In our view, a true luxury is not only reflected in the abundance of facilities and hardware but also in lifestyle. A self-defined lifestyle, which is not constrained by the limitations of space and where one can find relief from stress and pressure of work and also meet friends with common interest can also be regarded as a small luxury in our life. We hold various activities for residents each month to inject some joy in their busy lives. It gives them the opportunities to interact with each other and to allow for seamless and less painful integration into a new environment. Residents regard such time as one that gives the most luxurious experience and memories.
DB: 雅诗阁一直提倡"家"的概念,雅诗阁社区也将更新到2.0版本。对此,您能向我们介绍多一点吗? Ascott has always advocated the concept of home and Ascott Community will soon be updated to Ascott Community 2.0. Can you tell us a little more about this?
雅诗阁一直提倡"家"的概念,有了在我们这里居住的每一户小家庭才组合成了我们的雅诗阁大家庭。每一户住户与每一个员工都是我们这个大家庭的一份子,每一份子都希望我们所居住的环境会在大家共同努力中变得越来越好。
Ascott has always advocated the concept of home because all small families make up our big family in Ascott. Every resident and employee is a part of the big family and everyone works together to make this a better living community.
从传统单纯由物业"给予"的社区概念,到现在我们即将推出的Ascott Community概念的 2.0版本,我们将"给予"转化为"参与",让客人真的能够参与到社区的构建中。雅诗阁用自己品牌提供的独有生活方式,将自己打造为承接"居住+生活"的平台。广州国际金融中心雅诗阁服务公寓作为Ascott Community概念的试点物业,以五周年庆典为契机,将正式推出Ascott Community概念的2.0版本。
Instead of the traditional modus operandi of offering community concepts, we are scheduled to launch Ascott Community 2.0, which enables all guests to participate in community building. By offering an exclusive lifestyle, Ascott is turned into an "accommodation and lifestyle" platform. In conjunction with Ascott IFC Guangzhou fifth anniversary, we will officially launch Ascott Community 2.0 with Ascott IFC Guangzhou as a test bed.
DB: 今年,广州国际金融中心雅诗阁服务公寓将要踏入五周年。请问您和你们的住户会怎样庆祝?DB: This year, Ascott IFC Guangzhou will be turning five. How will you and your guests be celebrating?
对于住客来说,我们希望能够接下来继续为他们提供更好更舒适的居住环境,这并不只是空间与硬件上,我们将通过Ascott Community概念的2.0版本,让大家在这个已经五岁的物业中感受到新的生活体验。
我们也会为住客们准备一份惊喜的小礼物,以表达对大家一直以来支持的感恩和喜爱之情,但具体是什么礼物,暂时卖个关子,但绝对值得期待!
For residents, we hope to provide a better and more comfortable living environment. On top of the upgrade in hardware and facilities, we will introduce a new living experience through Ascott Community 2.0. We will also prepare a little surprise for our residents to express our gratitude towards their support over the years. We will not disclose the gift for the time being so that all can look forward to the huge surprise!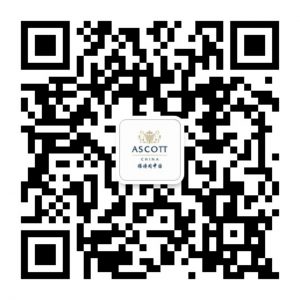 www.the-ascott.com