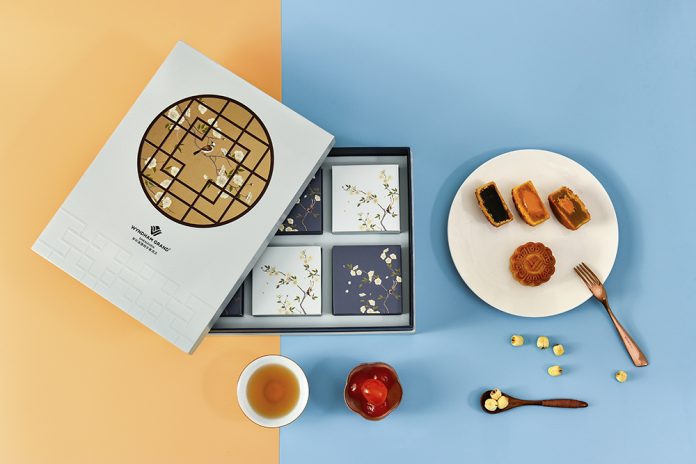 对窗望月圆,深情寄思归,带有吉祥寓意的中式窗花与精妙工笔画相融合,选用皎洁月白色及大气中国红的外包装,深圳温德姆至尊酒店月饼礼盒臻选七种经典口味,见证团圆的月下浓情。
To celebrate the arrival of Mid-Autumn Festival, Wyndham Grand Shenzhen has brought exquisite Moon Cake Gift Boxes particularly with traditional Chinese paper-cut design.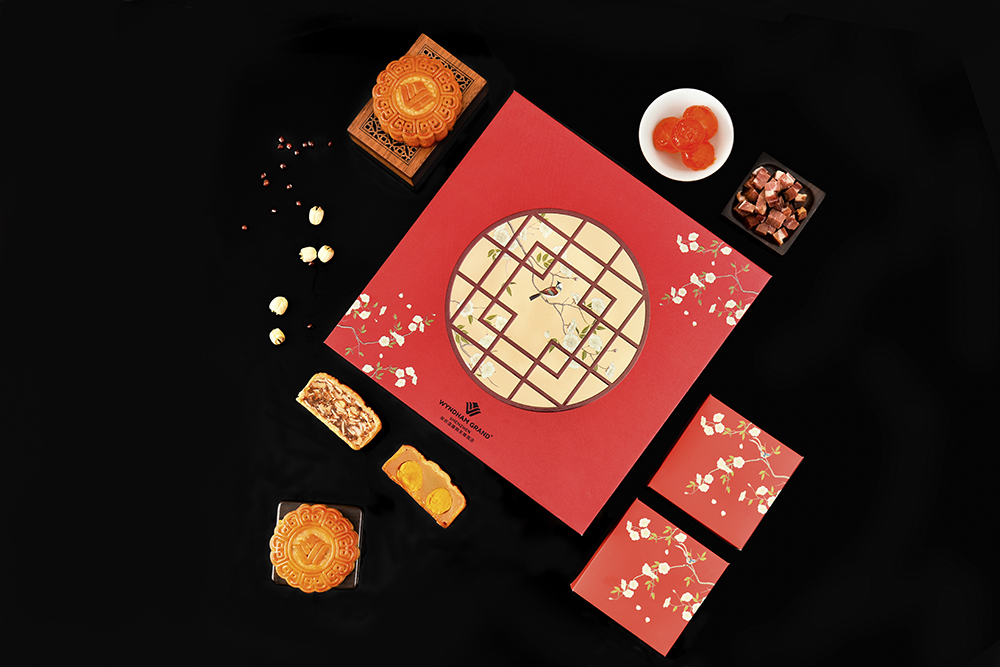 传统典雅的四粒装 "传统尊月"月饼礼盒内含四粒双黄纯白莲蓉月饼;别致新颖的"花好月圆"月饼礼盒内含两粒双黄纯白莲蓉月饼和两粒金装火腿五仁月饼;多重口味的八粒装"七星伴尊月"月饼礼盒含广式奶黄流心月饼、潮式酥皮白莲蓉月饼、鲍鱼蓉月饼各两粒及红豆沙月饼、双黄莲蓉月饼各一粒。
There are four types of moon cake boxes been launched this year, including Grand Moon Cake Box 4 Pcs (Chinese Red Cover or Light Blue Cover), Mini Grand Moon Cake Box 6 Pcs and Seven-Star Grand Moon Cake Box 8 Pcs.
The box design is based on traditional Chinese window patterns which has a deep meaning of fortune, wealth and health. Also the Chinese paintings showed fine details. For the 4Pcs Gift Box, a modern light blue cover and a Chinese red cover are free to choose.
中秋月臻选,当属深圳温德姆至尊酒店月饼礼盒。四粒装每盒为人民币238元,六粒装每盒为人民币218元,八粒装每盒为人民币338元,或关注酒店官方微信,微信粉丝即享实惠价格,欢迎至深圳温德姆至尊酒店大堂月饼站品尝。礼盒自2020年8月8日开始接受提货,咨询或订购,可拨打电话0755-82998888转8808。
Wyndham Grand Shenzhen is launching the moon cake series to bring the heartfelt mid-autumn wishing to you and your families and friends. To enjoy the early bird price and special offer, please follow wechat account: Wyndhamgrand_SZ or contact sales at 0755 8299 8888 ext.8808 for more details.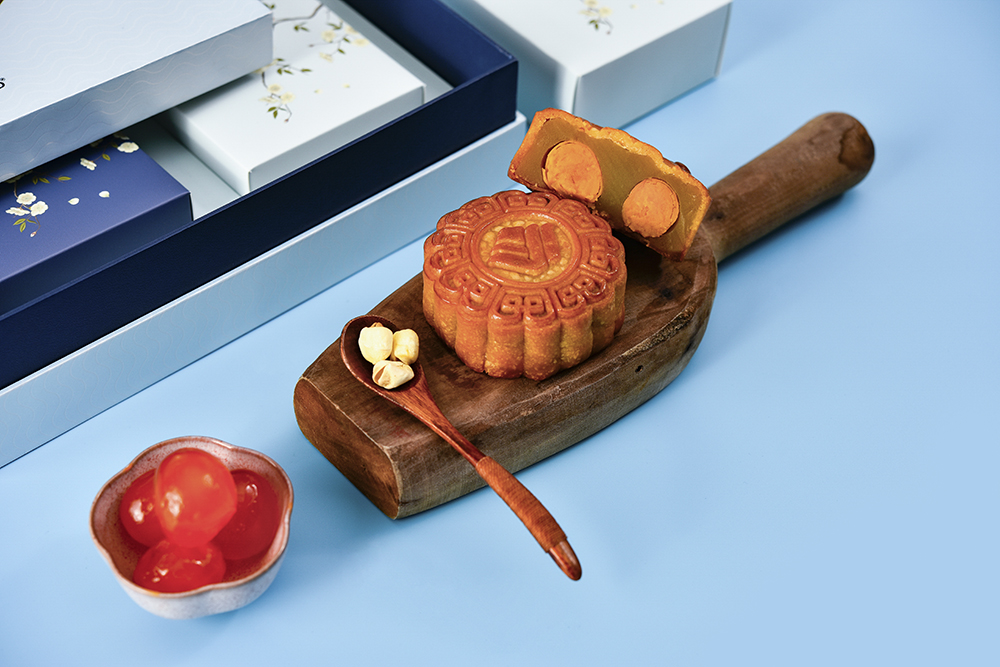 礼盒提取时间:2020年8月8日至10月1日 10:00-21:00
礼盒提取地点:酒店1楼月饼站/酒店5楼森园中餐厅
酒店地址:深圳市福田区彩田路2009号 (1号线岗厦站C出口)
Gift Box Pick-up Period: Daily from 10am to 9pm, August 8th to October 1st
Gift Box Pick-up Location: 1F Moon Cake Station / 5F Grand Wok Chinese Restaurant
Address: No.2009 Cai Tian Road, Futian District, Shenzhen (Metro Line 1 Gangxia Station)