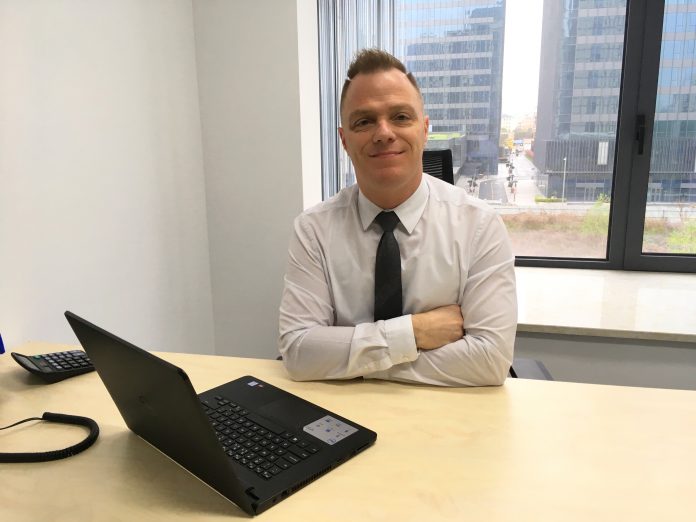 Alain Joyal – GOIP AULA 公司传播副总裁 – 

VP Corporate Communication, GOIP AULA, Hong Kong.
DB

:请描述

GOIP AULA

的公司文化与价值。

Describe the company culture and values of GOIP AULA.
创新是我们在 GOIP 的动力。IT行业更新换代非常快,我们也是如此。我们把握最新的技术趋势不断创新,以满足客户不断变化的需求,包括新的潜在客户。服务是另一个关键。我们致力于提供优质服务,因为我们希望成为客户在行业中的首选。优秀的解决方案和服务是我们的长处,聚焦为客户创造价值。
Innovation is our driving force at GOIP. The IT industry is changing and evolving very fast, so are we. We keep ourselves constantly innovative with the latest technology trends to meet the changing demand of our clients, including the potential ones. Service is an important keyword. We are committed to being a premium service provider and we want to be our clients' first choice in the industry. Excellent solutions and services are what distinguish us from other companies. Therefore, we create and deliver values to our customers and enhance their business.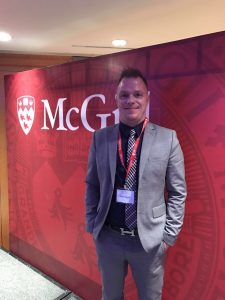 DB

:

GOIP

从小型规模的公司逐步发展成一个跨国公司企业,现已拥有香港、新加坡和中国大陆的分公司。在取得这重大的成就之前,

GOIP

遇到了什么困难?

GOIP started as a small-size company. It has quickly evolved into a multinational company with offices in Hong Kong, Singapore, and China. So what difficulties have you encountered in order to make such an achievement?
有几个因素。首先,全球化是许多企业在快速演变时面临的主要困难之一。许多类似的公司正在扩大业务并且面临更多的竞争对手,这使我们不断想要更具竞争力,成为客户的首选,并超出他们的期望。
第二,我们的另一个挑战是继续开发新产品且紧跟最新技术潮流。公司规模越大,可拥有的客户越多,因此,我们需要不断地开发新的多样化产品以满足需求的不断变化。当公司扩张时,您需要更有针对性地满足增加的需求。
第三,语言有时候也是一种障碍。例如,我们的客户来自亚洲和世界各地,所以不同的语言可能是一种障碍,特别是当IT人员不懂当地语言。但幸运的是,我们有可以说不同语言的工作人员,这已经成为我们的竞争优势之一。最后,我们的挑战是法律问题。不同的地区和国家有不同的法律法规,我们确保国内公司华科云动力科技有限公司拥有中国公信局资质,互联网接入服务、虚拟专用服务、数据中心服务均符合法律规定要求。我们的产品都经过认证、许可并符合政府法规,以确保其合法性和有效性。
There are several factors. Firstly, globalization is one of the main difficulties that many businesses are facing when quickly evolving. Many companies alike are expanding their business and they have more competitors than ever. It makes you constantly want to be more competitive and to be the first choice for our clients and to exceed their expectations. Second, to keep developing new products and to keep up with the new technology is another challenge. The larger the company you expand, the more clients you will reach. Therefore, you need to keep developing new and diverse products to meet their changing demands. Thirdly, language could also be a problem. Our clients come from Asia and all over the world, so the language barrier is sometimes an issue when the IT does not speak either English or Chinese. But luckily, we have people who can speak different languages, and so this issue has now become our advantage. The last one is the law issues. Regions and countries have different laws and regulations. They change from time to time. We ensure sure that our company in China, CNCARE CYBER CLOUD Ltd., owns license by the Ministry of the industry and Information Technology for services such as Internet Service Provider (ISP), Virtual Private Network and Internet Data Centre. Our company is evolving with the law with all the legal aspects. Our products are all certified, licensed and conform with the government regulation and law to ensure their legality and validity.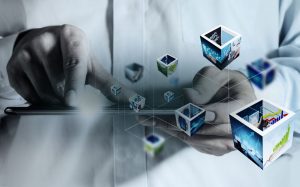 DB

:作为一家

ICT

公司的领跑者,

GOIP

是如何与时俱进,紧随新科技的潮流不断提升自己呢?

As a leading ICT company, how does GOIP keep itself constantly innovative with the new technology trends?
现在技术正在迅速变化,员工培训和自我学习对于每个人来说都是至关重要的,让 GOIP 紧跟最新的技术发展趋势。很幸运地,我们的工程师们通过不同的课程和培训不断地用新知识和技术来更新自己,他们大多数拥有不同层次的资格以及认证。我们客户的不同需求和业务需求遵循新的技术趋势,从而刺激我们不断创新。例如,我们常与国际学校合作并且一直在创新他们的计划和设施。他们需要一个更好的国际网络连接来帮助学生更广泛地与世界联系,所以我们需要推出一个更快速的国际线路,并且更加可靠和稳定,以满足我们客户的需求。另一个例子,随着企业寻求为客户提供更好的服务,云市场在2017年将加快速度发展。因此,我们必须继续发展新技术,以跟随未来几年的趋势,同时,我们的客户也是 GOIP 创新的动力。
The technology nowadays is changing rapidly. Staff-training and self-learning are essential for everyone keeps GOIP up with the latest technology trends. We are very fortunate to have engineers that constantly keep upgrading themselves with new knowledge and techniques by taking various classes and training. Most of them are qualifiedly certified at different levels. Our clients'diverse demands and their business need to follow the new technology trends stimulate us to keep being innovative. As an example, we have worked along with some international schools which always innovate their programs and facilities. They need a better IT international circuit to help their students to connect wider with the world, so we need to launch an IT international circuit that speeds faster, works more reliably and stably in order to meet the demand of our clients. The other example, the cloud market will accelerate faster in 2017 as businesses seek to give a better service to their clients. As a result, we must keep developing new technology to follow the trend for the coming years.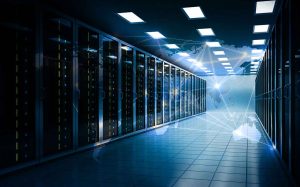 DB

:

GOIP

不仅为客户提供

IT

解决方案,同时也有多元化的商务服务,这一服务的诞生是如何影响公司的整体策略呢?

GOIP is not only an IT solution provider but also a business service provider. How does this influence the company's overall strategy?
我认为IT解决方案和商业服务是相交联的,无论如何,一致性是关键。我在本行业中定义服务,从员工的角度,就是为我们的客户所做的工作,就是将知识,技术或能力应用于不同的情况;从客户的角度,就是将产品、服务、包括提供积极业务效益的解决方案,根据预期目标和成果进行组合。在 GOIP,我们的服务可以没有实体产品的交付,但是我们给予客户的技术服务却是极其专业的。在为客户确定正确的解决方案之前,我们必须了解他们的挑战并定制产品和服务来解决这些问题,评估结果,并持续证明我们为 GOIP 的客户提供了有效的解决方案。我很久以前就学到了一个规则,不要只卖一袋土豆。换句话说,这意味着,包装您的服务或解决方案,使其可以像产品(有形)一样进入市场和展示。它为我们的销售团队提供了销售流程,并为客户提供了购买流程。
I think IT solutions and business services are linkable. Consistency is the key in any cases. I define service in our industry as work done by one of our employees for our clients. It is, therefore, someone who applies their knowledge, skill-set or power to different situations. As the solution for our clients, I define it as a combination of products, service, including the solution to deliver a positive business outcome in accordance with the expected goal and results. At GOIP, service can be delivered without products, such as delivering professional services to our clients or technical services. Prior to determining the right solution for our clients, we must understand their challenges and customize a product and service to address them. We also evaluate our results and lastly prove that we deliver an effective solution to GOIP's clients. I learned a long time ago that there is a rule to follow, do not sell only a bag of potatoes. In other words, it means, packages your service or solution so that you can market and present it like you would have a product (tangible). It facilitates the sales process for our sales team and it enables a buying process for our clients.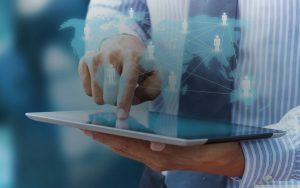 DB

:目前,中国拥有许多知名的

IT

业界公司,如百度和腾讯公司。你认为

GOIP

在

IT

服务领域有什么优势能超越这些公司吗?

Nowadays, there are many well-known IT service providers in China such as Baidu and Tencent. What are the competitive advantages of GOIP over other IT solution providers?
首先,我们在 GOIP 拥有自己的基础设施。虽然与百度和腾讯等大集团相比,我们是一家较小的公司,我们在大陆有六个数据中心,在香港有四个数据中心,在台湾、新加坡和洛杉矶各有一个数据中心,这是我们拥有的优势之一。
其次,我们的重点是客户服务。关于一些大集团的客户服务,对消费者而言往往满意率较低,但在我们公司,我们为我们的客户服务感到自豪,因为我们重视服务,如同重视产品。我们为每个客户端定制服务以满足其需求。此外,我们的产品的价格非常有竞争力。作为IT业务解决方案,我们可以针对不同的解决方案、服务和产品提供灵活的价格。但是,对于大型和成熟的集团,他们倾向于以标准价格出售其产品,而不会对客户的业务需求进行任何缩减或定制。他们有很多客户,他们不需降低价格以吸引更多的客户,因为他们已经有了品牌知名度。在 GOIP,我们专注于定制策略,我们为客户提供竞争价格。
最后,我们已经与 IBM,戴尔和 Orange 签署了战略合作伙伴的协议。这也促使我们不断创新我们的产品,服务和解决方案,更具体地说,这比其他IT解决方案更具有竞争优势。
First, we have our own infrastructures at GOIP. Even if we are a smaller company compared to such big groups as Baidu and Tencent, we have six data centers on the mainland, four data centers in Hong Kong, and one in Taiwan, Singapore and LA. This is one of the advantages we have. Secondly, our main focus is customer service. Concerning the customer service in some big groups, it tends to be low-efficient and less satisfactory to consumers. But in our company, we are proud of our customer service as we value it as importantly as our products. We customize service for each client and their needs accordingly.
Besides, the price of our products is very competitive. As an IT business solution, we can be flexible with the price for our solutions, services and products. But for the big and well established groups, they tend to sell their products at a standard price without making any reduction or without customising for the client their business needs. They have  many customers and they do not lower their price in order to attract more clients since they already have a brand recognition. At GOIP, we concentrate on a customisation strategy and we offer our clients a competitive and preferential price.
Lastly, we have signed agreements with IBM, Dell and Orange who are now our strategic partners. It keeps us innovating our products, services and solutions. More specifically, it gives us a competitive advantage over other IT solutions.
DB:你认为IT服务商在中国未来的大数据时代里扮演一个怎样的角色?How do you think of the future role of IT service providers in the big data era in China?
首先,"大数据"是今天的趋势,每个人都在谈论行业。我们在GOIP拥有自己的云解决方案和基础设施系统。我们未来将在这一领域进行创新。我们拥有数据中心,我们提供人员将其数据本地化在我们的服务器中。我们刚刚推出了一款新数据方案,作为数据迁移和数据备份。如果他们希望我们的服务器来替换他们的服务器,这样的替换方案我们也可以做。
大数据为我们提供了非凡的见解和机会,但也给我们的客户带来了一些担忧。我们员工和业务合作伙伴以及IBM最近与JW&Associates(上海)的Maxime Oliva先生,进行了研讨会。Maxime接管了即将在中国推出的新的网络安全。这是我们客户的一大担忧。中国新的网络安全法将由5个重要部分组成。这是Maxime Oliva在演讲中所说的:
保护:网络知识产权保护
本地化:公司有义务将个人信息和业务数据存储在中国境内
IT数据:将进行全面的网络调查和理由来保护IT数据
用户权限:用户信息不应提供给第三方。用户的隐私也将受到保护
执法:新的网络安全法将严格执行
最后,大数据仍然是推动力,我们客户可用的数据量将不断增加,分析技术将更加有能力。因此,如果大数据今天能够实现,可以想象IT业务解决方案公司在不久的将来会如何?
'Big data' is today's trend and everyone is talking about it in the industry. We have our own cloud solutions and infrastructure system at GOIP. With us, the future will be to innovate in this sector. We have data centers and we offer people to localize their data in our server. We just launched a new product, known as data migration and data protection. If they want us to replace their server with ours, the transfer will be made.
The big data gives us extraordinary insights and opportunities, but it also raises some concerns for our clients. We had recently a seminar with Mr. Maxime Oliva from JW & Associates (Shanghai), with our employees, business partners and IBM. Maxime went over the new cyber security, which is coming soon in China. It is a big concern for our clients. The new cyber security law of China will consist of 5 important parts. Here is what Maxime Oliva mentioned in his presentation:
Protection: The intellectual property rights of network will be protected.
Localization: The companies are obligated to store the personal information and business data inside China.
IT data: Full cyber investigation and justification will be carried out to protect IT data.
User rights: The information of users should not be provided to third parties. The privacy of users will also be protected.
Enforcement: The new cyber security law will strictly be enforced by the government.
In conclusion, big data is still the driving force, and the amount of data available for our clients will only be increasing, and analytics technology will be more capable. Therefore, if big data is capable of all of this today, try to imagine what it will be in the near future for IT business solution companies.
DB:我们能从什么渠道了解更多'GOIP AULA'?Where can we get more information about 'GOIP AULA'?
微信公众号 WeChat Account:goipchina
微博 Weibo:GOIPasia
脸书 Facebook:goipaula
官方网站 Website
其他 Other