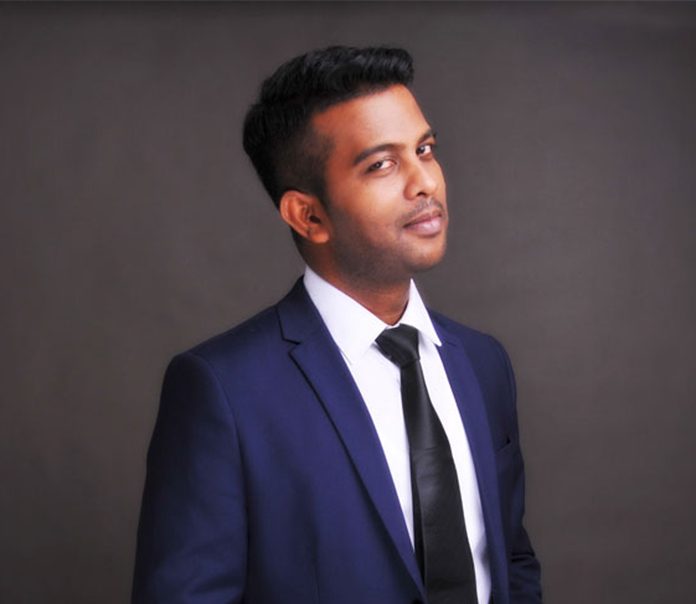 Saravanakumar Kandasamy – Madrasters联合创始人 – Co-Founder, Madrasters
DB: 您能告诉我们Madrasters是什么?是如何诞生的?Could you tell us a bit about what Madrasters is and how it first came into being?
Madrasters是一个设计师社区,于2011年在印度成立。当时,我和一群设计师朋友们想要寻找一个分享和学习的平台,不幸的是,我们找不到 – 所以我们自己创建了一个平台。
Madrasters is a design community founded in 2011 in India. We are a group of friends who were looking for a platform to share and learn. Unfortunately, we could not find one – so we started one.
DB: Madrasters创立时有预想到像现在如此发展壮大吗?When you started Madrasters, did you anticipate it being as big as it is now?
我们没有预料到。我们已经在深圳、北京和上海有近2000名成员。
No, we did not expect this. We have almost 2,000 members in our community in Shenzhen, Beijing and Shanghai.
DB: 能告诉我们您什么时候举办聚会?并且一个典型的聚会包括什么?Could you tell us a little bit about when you meet and what a typical meetup consists of?
在印度,我们每个月都会举办,但在中国,我们每年有八到十次的聚会。 我们会邀请各方面的行业专家提供有用的信息给参与者。这是很简单的。
In India, we do this every month but in China we have about eight to ten meetups a year. We invite industry experts in various fields and they present something useful for the audience. It's very simple.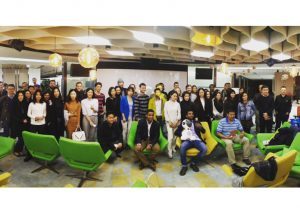 DB: 是否每个人都能参与?Can anyone get involved?
当然,这对每个人都是公开、免费的。
Yes, It's open for everyone and free.
DB: 为什么您决定将Madrasters搬到深圳?Why did you decide to move Madrasters to Shenzhen?
我搬到深圳工作,对于Madrasters,我当初没有任何计划。 我想参与深圳的一些设计师社区,但是在这里我找不到 – 所以我就开始组织策划活动。
I moved to Shenzhen to work and I actually did not have any plans for Madrasters. I wanted to be involved in some design communities in Shenzhen but I could not find anything here – so I started organising events.
DB: 您会在深圳开工作坊吗?Do you also run workshops in Shenzhen?
到目前为止,我们只举办过一次,但我们计划在下个月再举办一次。
We have hosted only one workshop so far but we are planning to host another one next month.
DB: 您网站上提到的培训座右铭类似于"任何人都可以设计",您能具体解释一下?I read on your website that your training methodologies are close enough to that of Master Shifu's and Chef Remy's motto where "Anyone can Design." Could you tell us a bit about what this means?
好的,这意味着每个人都有能力设计,但不是每个人都会去练习。一些人很有时尚感,一些人很擅长装修房屋,这都是设计。只要你开始专注于一个特定的行业,你就要尽可能的练习。之后进行实验设计,将相同的设计理念应用于不同的平台。例如,用户体验可以用于手机app,网站,你也可以将其应用于建筑和室内设计。这需要几年时间,但每个人都可以随时开始。
Yes, it means that the capacity to design is within everyone, but not everyone practises it. Some people have a great sense of fashion or some people are really good at decorating houses – it's all design. Once you start to focus on a specific industry, you must practise as much as possible. After this you have to do experimental designs and apply the same design philosophy in different platforms. For example, user experience can apply in mobile apps, websites and you can apply it in in architecture and interior design too. It will take a few years, but anyone can start anytime.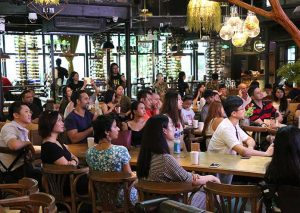 DB: 创新正成为中国的标志,您认为Madrasters作为一个设计师社区,如何使得中国的设计和产品受益?Innovation has become a trademark of China. How do you think Madrasters as a community can benefit China's design and production?
Madrasters正努力教育未来的设计师,向他们提出问题:什么是全球设计?设计师如何解决问题? 我们让行业专家来分享他们解决问题的经验。我们计划为新毕业生们开办"熟练培训计划",但我们正寻求赞助支持。中国发生了很大的变化,ergo行业正由"中国制造"转向"中国设计"。这是件好事,但这里没有足够的资源,只有通过教育,才能继续前进。
Madrasters is trying to educate the upcoming designers and we are about asking the questions: What is global design? How can designers solve problems? We bring industry experts to share their experience of problem solving. In addition, we are planning to start "Skilled training programs" for fresh graduates but we are looking for support in terms of investment. There are a lot of changes happening in China ergo industries are focusing on moving away from "made in china" to "designed in china". That's good thing, but we do not have enough resources here. There is only one way to move forward and it's through education.
DB: 这一切听起来都很刺激。您认为Madrasters的未来发展会如何?It all sounds very exciting. Where do you see Madrasters heading in the future?
Madrasters将继续作为一个开放的社区,向需要它的人提供知识。在未来二十年里的设计行业,Madrasters将成为改变中国设计业的社区之一。我已经在我们的活动中投入了大量资金,以确保活动是免费的,现在我们正在寻找其他公司作为赞助单位,以便我们可以进一步扩大。社区有它的限制,这也是为什么我们想要开办设计培训公司,而这也是Madrasters的未来。
Madrasters will remain as an open community and it will continue to provide knowledge to anyone who needs it. If we take a look at the design industry in twenty years, Madrasters will be one of the communities that changed the design industry in China. I have invested a lot of money on our events in order to keep them free but now we are looking for sponsors from other companies so that we can continue to expand. Community has its limitation; that's why we wanted to start a design training company and this is the future of Madrasters.
如果您是设计师,有兴趣参与Madrasters社区或您的公司有兴趣赞助,可以通过微信联系Saravanakumar
If you are a designer interested in becoming involved with the Madrasters community or are a company interested in sponsoring, you can contact Saravanakumar via Wechat:
微信Wechat: Sarav_China
官方网站 Official Website: http://madrasters.com/
其他 Others: https://www.meetup.com/chinamadrasters/