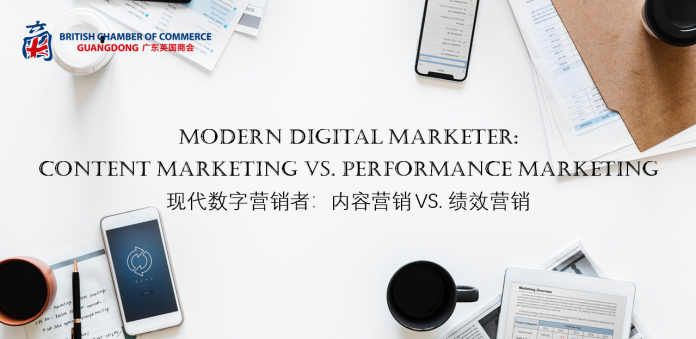 每一个外国品牌都在寻求在中国市场的增长和差异化。在增加销售额的同时增加品牌知名度听起来似乎难以置信,但通过提升内容营销和绩效营销,这一切都可以实现。
Every foreign brand is looking for growth and differentiation in China. Increasing sales and growing brand popularity at the same time may sound too good to be true, however it is possible and can. Achieved through investments in both content marketing and performance marketing.
您的企业应该采用哪种策略?您应该从哪里起步?
Which strategies should your business be using and where should you start
广东英国商会诚邀市场营销专家Westwin帮助您通过内容营销或绩效营销制定完美的国内营销策略。
The British Chamber of Commerce Guangdong is delighted to invite Westwin, an expert in marketing to help you curate a perfect marketing strategy in China, whether through content marketing or performance marketing.
在本课程中,您将学习:
如何针对微信和微博上制定内容策略
如何制作受粉丝欢迎的内容
利用KOL生成促进销售的内容
优化搜索引擎广告活动以提升转化率
In this session, you shall learn:
How to develop content strategy on WeChat & Weibo
How to produce content that followers like to share
Use KOL's to generate content that drive sales
Optimize search engine advertising campaign to boost conversion
Date 日期: Fri. 26th July 7月26日 星期五
Time 时间: 14:00-17:00
Language: English 英文
Venue: 22F, International Finance Centre, No. 5 Zhujiang Xi Road, Tianhe District, Guangzhou
地点:广州市天河区珠江西路5号广州国际金融中心22层英国中心
Price: Member RMB100, Non-member RMB 300
票价:会员价100元,非会员价300元
Reserve your seat by scanning the below QR code.
请扫描下方二维码直接报名。