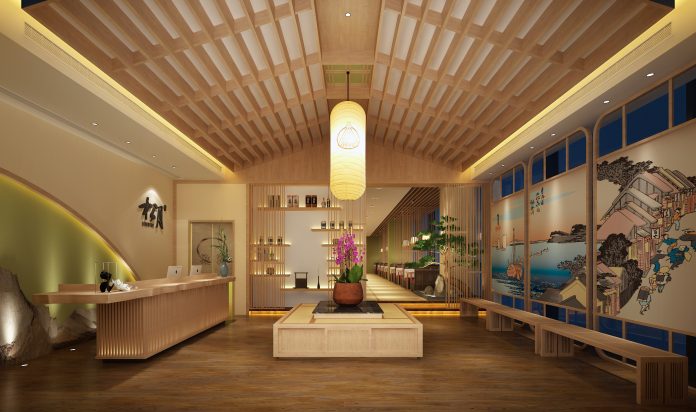 Foodies at Pear River Tower, Zhujiang New Town is now on a treat from the recently open Japanese restaurant — SongYue JiMan Japanese Restaurant.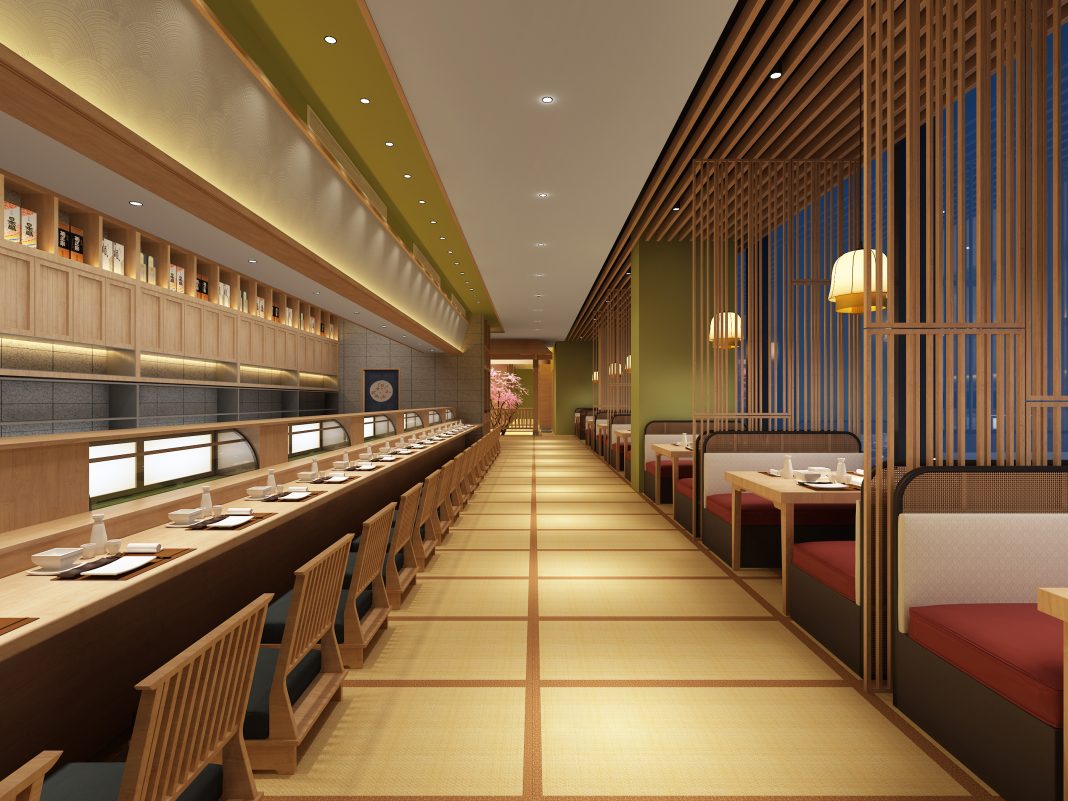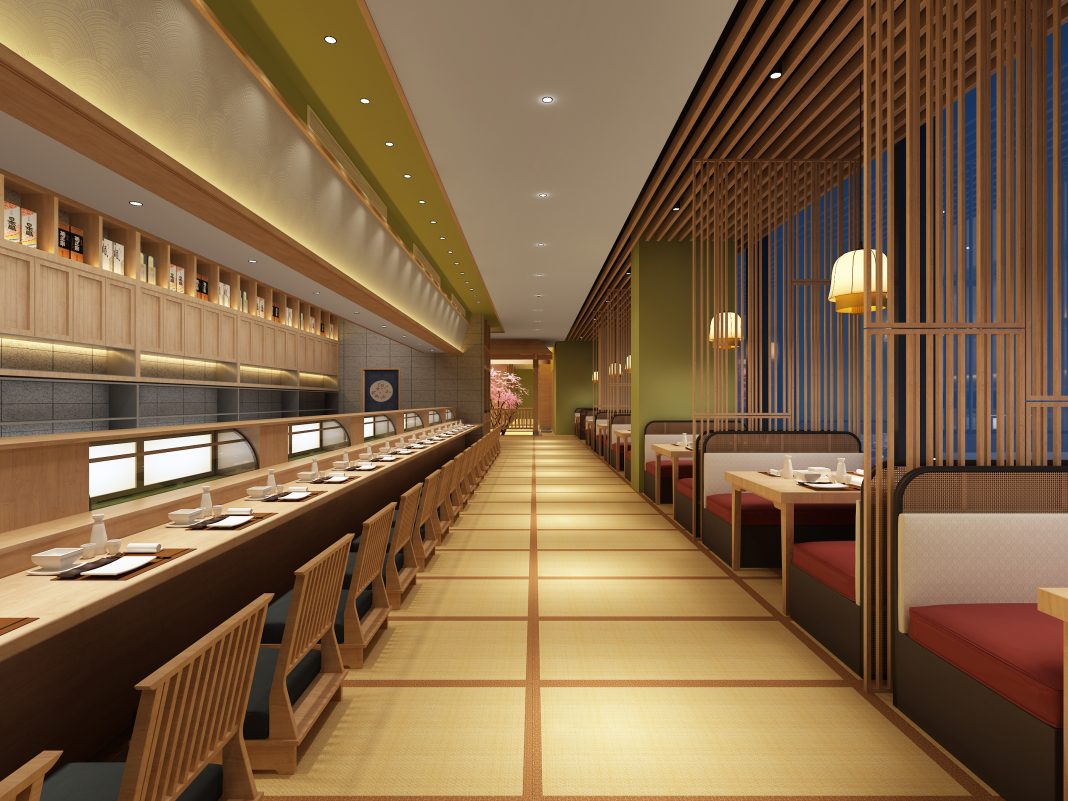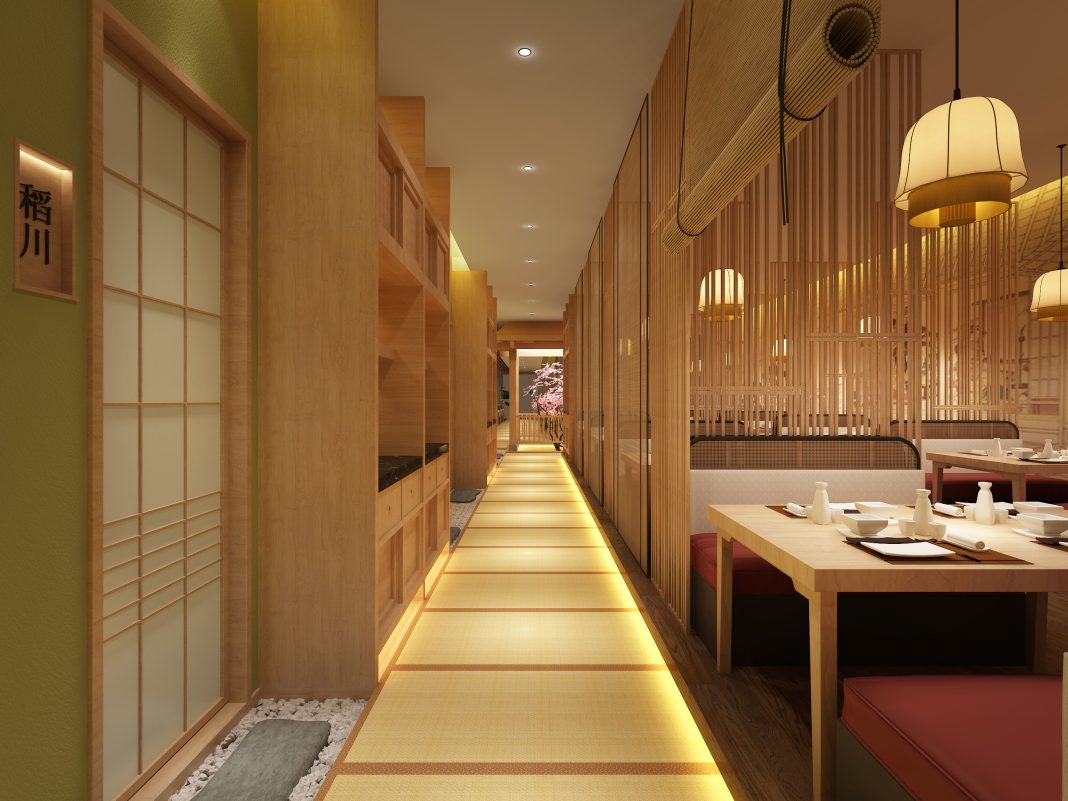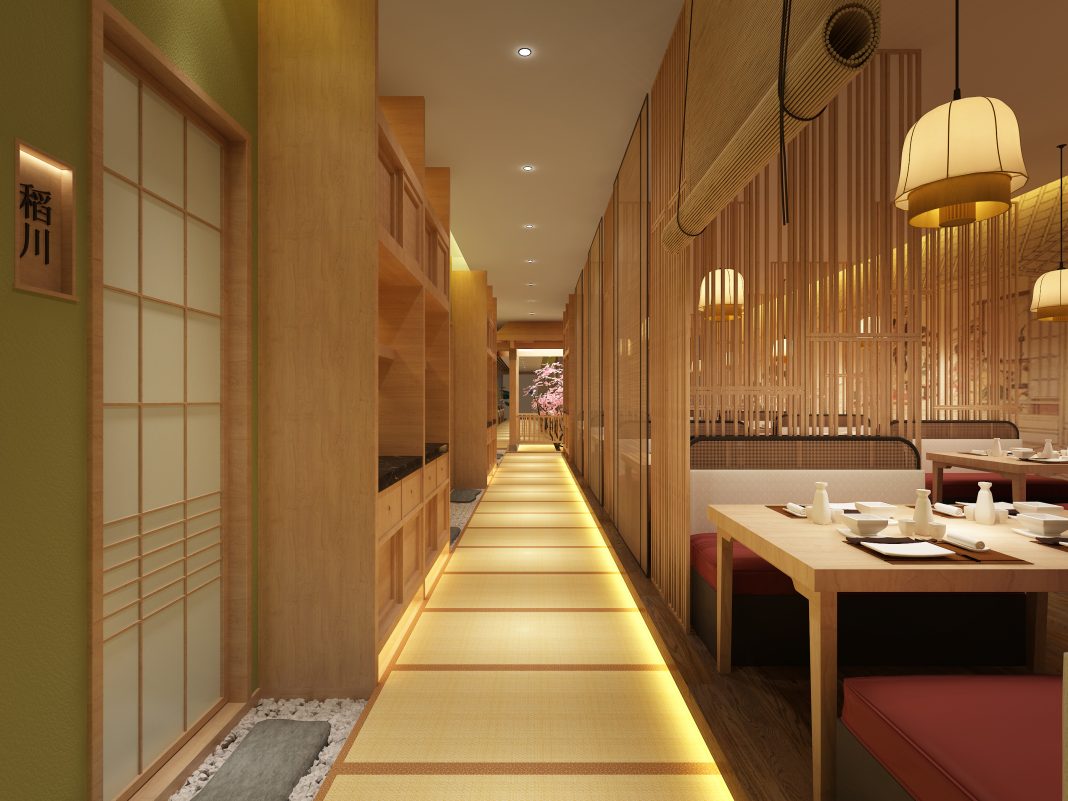 JiMan(じまん)means "the proudest" or "the best of oneself" in Japanese. As the first brand of the company to set foot in the food paradise Guangzhou, SongYue JiMan Japanese Restaurant aims to bring only its best, including the brand's executive chef Long Luo, also all the freshest ingredients delivered by air to SingYue JiMan within 48hours after harvest or capture. First started in Fuzhou, the band SongYue has already earned many amazing awards and titles such as "The Must Visit Restaurant" by DianPing.com and "The Top 10 Cuisine Brand in China".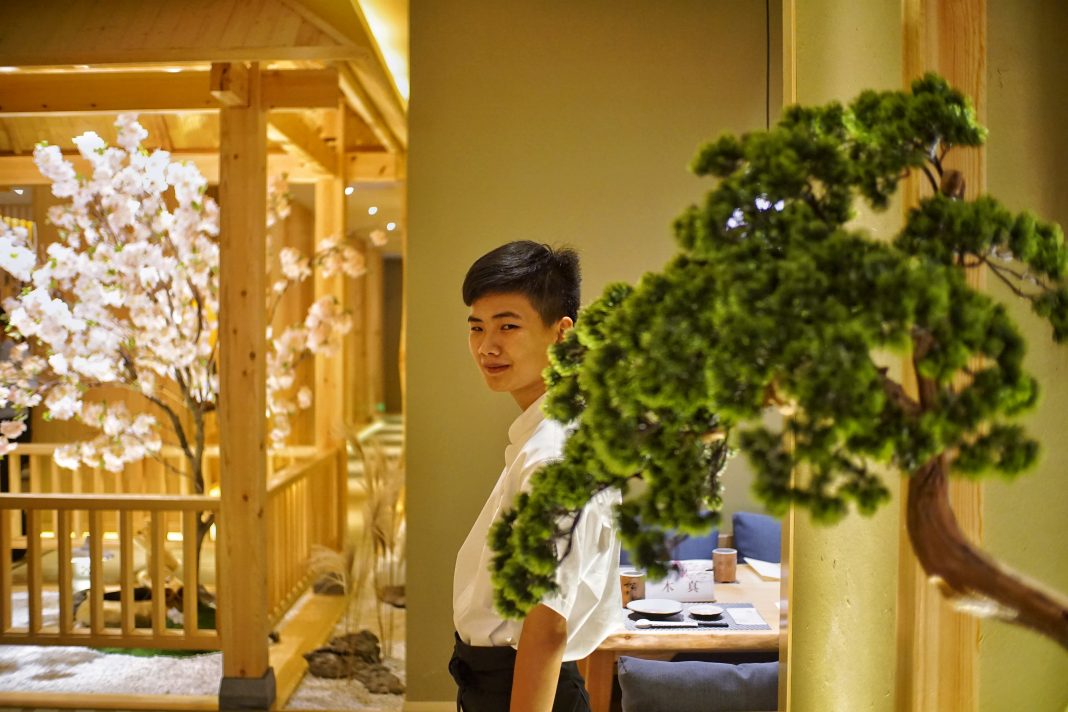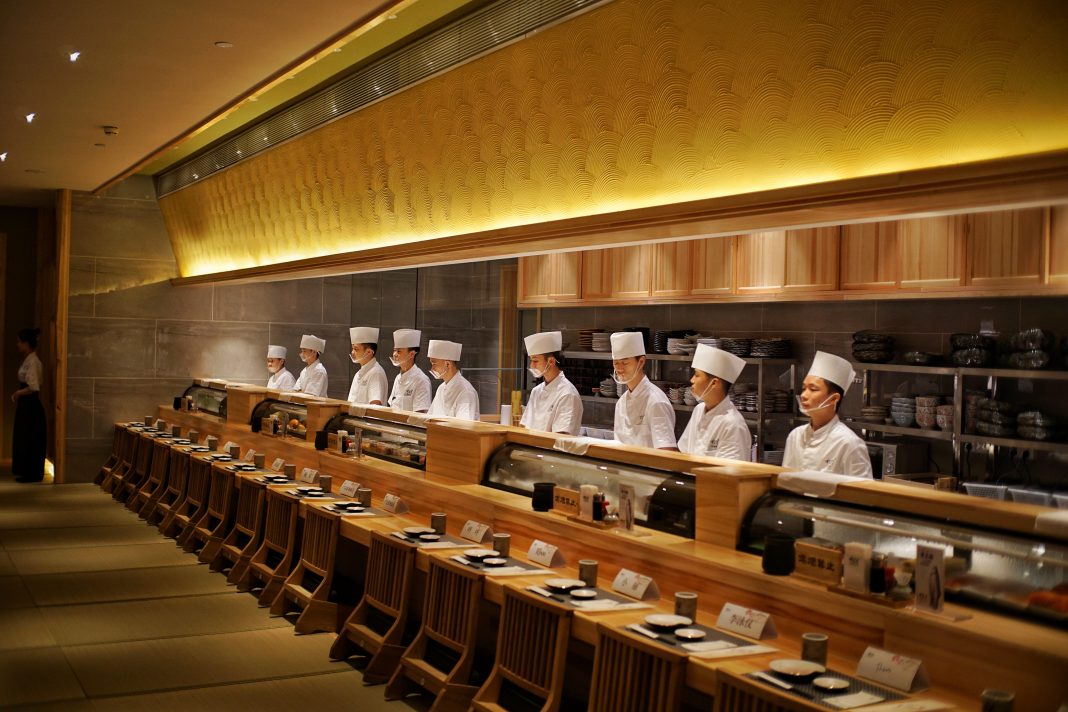 SongYue JiMan Japanese Restaurant applies its "dustless" idea into its design. After taking off your shoes in the lobby hall, guests are invited into an extreme tidy, bright and warm dining area, using only pine wood in all furniture and decoration, full tatami covered floor, and Japanese paintings and art works are in display to give you the most authentic Japanese Dining atmosphere. Private and boutique setup rooms are also available at guest request.
Only the freshest ingredients are served here at SongYue JiMan, said the brand's executive chef Long Luo. These ingredients including the rarest King Salmond, also known as "the Rolls Royce od Salmond" from New Zealand. Captured and delivered by air to Guangzhou within 48hours of time.
Editor's Recommendations
From 23rd September to 8th October, to celebrate its opening in Guangzhou, SongYue JiMan offers an Opening Set worth of CNY238 and coupons worth of CNY248 to all guests who follow their official WeChat.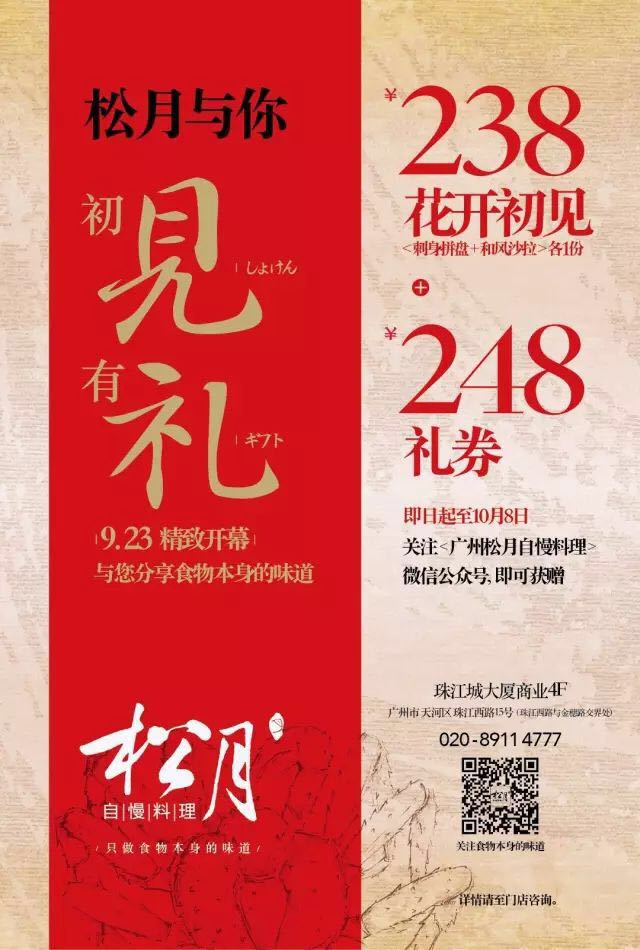 ---
SongYue JiMan Japanese Restaurant
松月自慢料理
4th Floor, Pearl River Tower
Zhujiang New Town, Tianhe District
珠江新城珠江城大厦4楼
+86 20 – 8911 4777