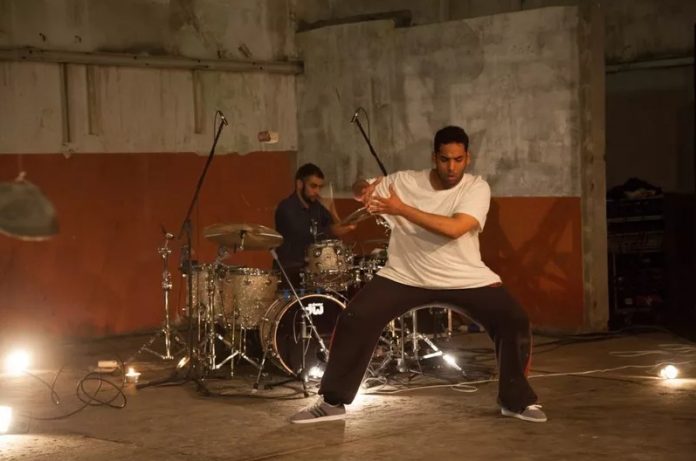 《魂境》是一场由嘻哈舞者安提萨尔·阿哈姆丹尼和乐手兼音乐创作人尤里尔·巴泰勒米联袂呈现的表演。
Souls' Landscape is a performance featuring Entissar Al Hamdany, a hip-hop dancer and Uriel Barthélémi, a musician and composer.
这场双人表演通过音乐和舞蹈的形式对现代社会设置的规则进行思索。人们的梦想应如何放置?我们的灵魂也需要表达。安提萨尔·阿哈姆丹尼和尤里尔·巴泰勒米就是通过舞蹈和音乐进行表达的。他们的表演直率、释放,试图尝试突破自己的极限。
The duo invites us to think, through the music and the dance work, about the normality imposed by our societies. Is there any place for dreams? Our souls need to express themselves. The performance is raw and cathartic, pushing the artists beyond their individual comfort zones.
---
《魂境》表演
Performance: Souls' Landscapes
3月31日,星期日,晚 7:30
19:30, Sunday, 31st March
时代美术馆
Times Museum
广州市白云区白云大道黄边北路时代玫瑰园三期
Times Rose garden III, Huangbianbei Rd., Baiyun Avenue, Baiyun District, Guangzhou