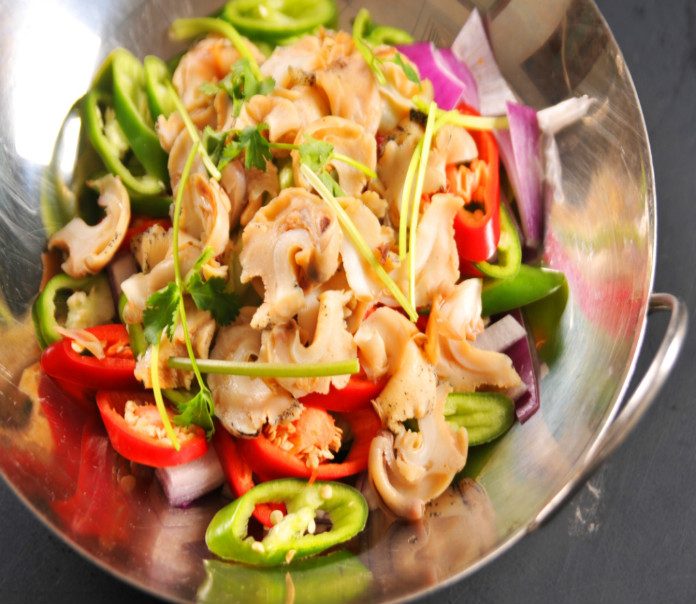 1.樱香阁日本料理 Sakura Japanese Restaurant
深海活鲷 Assorted Sashimi Series
樱花挂满枝头的时候,也是品尝深海料理的最佳时节。樱香阁日本料理将特别推出鲷科系列刺身,以及各式活鱼料理,现点现做,鲜活、鲜甜;魚肉嫩滑、鱼锅汤味鲜美,极致的美味与您共享。
Serving authentic Japanese cuisine and a fresh selection of sashimi and sushi, whether you're dining alone or with your friends and families, Sakura is the place to be.
In the coming season, Sakura introducesmore live fishes with different choices of cooking to savor the freshness.
角螺 Live Whelk ¥ 68/只Pic
鲷鱼 Sea-bream ¥268/条Pic
墨鱼 Koika ¥288/条Pic
八爪鱼 Tako ¥588/只Pic
章红鱼 Kanpachi ¥688/条Pic
一魚三食,您可以选择刺身,寿司,鱼锅,盐烧等不同的烹饪方式。
One fish provides for three dishes. You may choose the cooking method between sashimi, sushi, stewed or salt-grilled.
2017年1月 – 3月份, January to March
2.旗峰山食街 Forum Food Street
锅仔系列 Seasonal Stewed Pot Series
传统花雕酒、四川麻辣特色汤底、东南亚风味冬荫功或简单的清汤,配上冬季各种温补滋润食材,"一锅熟",变成舌尖上的美味。旗峰山食街推出16款锅仔菜式,陪你温暖过冬。
This Winter, Forum Food Street focuses on bringing seasonal stewed pot series to diners with the best recipes, dishes and flavors. Sample a spoonful of our traditional rice wine soup, Sichuan spicy soup or Southeast Asian Flavor Tom Yum Goongsoup with all the seasonal ingredients. Don't miss your chance to try this exceptional diverse dining experience.
部分推荐菜式 Recommendation:
冬荫番茄牛仔肉 Stewed Veal with Tomatoes, Tom Yum Goong Flavor ¥68
参枣黄酒清远鸡 Stewed Qingyuan Chicken with Ginseng and Jujube in Rice Wine ¥68
咖喱干锅羊仔柳 Dry-Stewed Lamb Tenderloin with Curry Sauce ¥78
虫草花锅仔乳鸽 Stewed Pigeon with Cordyceps Flower ¥78
青蒜支竹锅仔羊 Stewed Mutton with Carrot and Dried Tofu ¥98
2017年1月 – 3月份, January to March
3.卡门吧 Carmen's Bar
365无忧畅饮卡—限量发售 365 Annual Drinks Card at Limited Release
365天每天畅饮一杯,每杯低至1.8折,前所未有的优惠,限量限时订购。One drink a day with up to 82% off!The unparalleled privilege is for limited sale.
卡种 Card Type:365面包卡 365 Beer Card
售价 Price:¥ 2,888
尊享项目 Privilege:每天可在卡门吧享1杯啤酒(嘉士伯生啤、青岛、百威)或软饮
Enjoy a glass of selected beer / soft drinks at Carmen's Bar daily (Carlsberg,Tsingtao,Budweiser etc.)
可享时间 Duration:全年365天 One year
卡种 Card Type:365养颜卡 365 Wine Card
售价 Price:¥ 3,888
尊享项目 Privilege:Enjoy a glass of house wine / soft drinkat Carmen's Bar daily.
每天可在卡门吧享1杯指定葡萄酒或软饮
可享时间 Duration:全年365天 One year
卡种 Card Type:365综合卡 365 Double Drinks Card
售价 Price:¥ 4,888
尊享项目 Privilege: Enjoy a glass of selected soft drink at Melody Lounge daily;
Enjoy a glass of selected beer/wine/soft drink at Carmen's Bar daily (Carlsberg, Tsingtao, Budweiser, house wine and soft drinks)
每天可在音乐酒廊享1杯指定茶饮以及在卡门吧享1杯酒水饮料(嘉士伯生啤、青岛、百威、店红、店白、指定软饮)
可享时间 Duration:全年365天 One year
Please consult our service staff for more details.
详细内容请垂询酒吧服务人员。